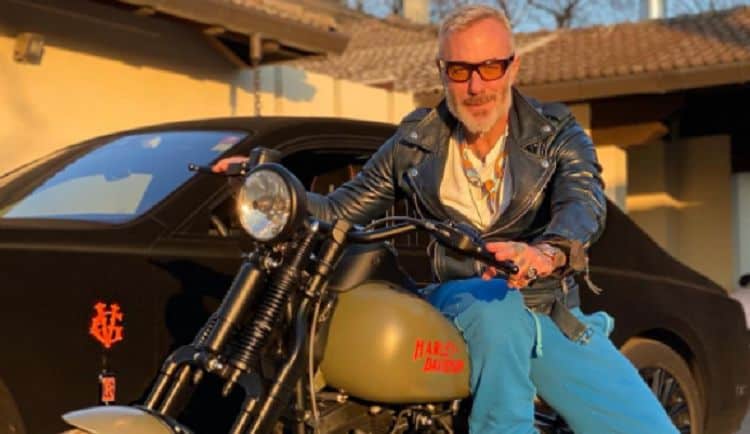 Gianluca Vacchi is not your average social media star. He is not 17. He is not someone's minor child who needs to be supervised online. He is not someone who has to run his content by his mom and dad, and he is not someone who became famous online because he hung out in his bedroom lip-syncing and dancing to different online challenges. He is everything that a typical social media star is not, but he is equally as fabulous and entertaining. It's the world gets to know Gianluca Vacchi just a little better.
1. He is Exceptionally Wealthy
Gianluca Vacchi is not like many of the young social media stars who are famous because of Instagram and TikTok because he's not worth the same half-million to million dollars that they are worth. He has a net worth of more than $200 million, which makes the other social media stars who are famous online look like paupers.
2. He Started in the Family Business
His family business is where he began his own career. He worked with his family running the IMA Group. The purpose of the family business is to manufacture things like machines that make food. They make packaging for coffees and teas, and he even works in the pharmaceutical packaging industry. He helped his family run the business for many years, and he is still a stakeholder and active partner in the business.
3. He Is A Little of Everything
Gianluca is not just a family business kind of guy. He's also not just a social media star. He is an author, too. He is also a DJ. He is an entrepreneur, and he spent a little time in the past working in the private equity industry. Essentially, he is a man of many trades, and he is talented when it comes to almost everything he touches.
4. He Was Born in the 60s
It was mentioned before that Gianluca Vacchi is famous for his Instagram account, but that he is not someone who is the same age as most people who are Instagram famous. In fact, he is much, much older. He was born on August 5, 1967. This means he will celebrate his 54th birthday in 2021.
5. He is Italian
In case his name did not give that much away, he is of Italian heritage. He was born and raised in a little place you might just recognize. It's college Bologna, Italy. He grew up in the area because of his family's business, and the Italian heritage is one hundred percent ingrained in his personality.
6. He is a New Dad
Gianluca and his girlfriend, Sharon, welcomed their first baby in 2020. Her name is Blu, and they are a darling little family. He has expressed his desire to marry the mother of his daughter for the simple reason that he would like his baby to grow up in what he calls a traditional family. He has not proposed yet, but he also said he'd like his daughter to be a little older so she can also take part in their wedding. They also want more kids.
7. His Daughter Was Born with a Cleft Palate
When his little girl was born in 2020, she was born with a cleft palate. It's a shocking realization when your baby is born and you realize that her little face did not properly join together in utero. He is now an advocate for cleft palates, and he spends much of his time and money making sure that he can raise money and awareness not only for his daughter but for all children born with the same condition.
8. He Splits His Time
He may be Italian, but he splits his time between two different countries. The superstar celebrity lives between Italy and Miami, though he did list his multi-million dollar Miami penthouse for sale in the summer of 2020. He and his girlfriend and their baby continue to live between both countries as they call both home.
9. He is Dating a Much Younger Woman
Vacchi is known as a playboy in his native Italy, so it should come as no surprise there is a significant age difference between him and the woman who just had his baby. She is 25. He is 53. Imagine being 28 when your future baby's mother is born? That's a huge age difference, but we get the distinct impression that he is a much younger man – on the inside – than his birth certificate tells us.
10. He Tries to Maintain Some Privacy
While he is one of the most famous men in the world, he does try to keep some aspects of his life private. He has a new baby and a woman he may marry one day at home, and he is trying to remember that his life is now something of a different breed than it was in the past. He needs to keep his baby's life a little private so that she can grow up without cameras in her face, and he seems to respect that need.