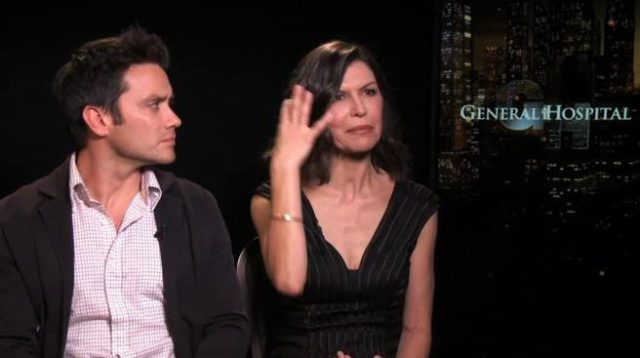 General Hospital spoilers for next week are all about Griffin. He's got a love interest in Ava, but he doesn't seem to know what she's done in her life. Because he doesn't know much about her, he's allowing himself to spend more time with her. Because he is spending more time with her, he's also spending more time getting to know people around town, and he's distracted. One of the things that he's been too distracted from lately is Anna. He's one of her favorite friends, and he hasn't really noticed how off she seems lately. But he's going to.
Next week we will see him realize that the last few times he's spent any time with Anna, she's seemed strange. She's distant, she's off, and she's not herself. We don't know if he suspects she has an evil twin or just that she's up to something. We have a feeling he simply feels that she's doing something she should not be doing and that she's up to something, but we just don't know what that might be. Will he ask her about it, or will he find himself in a room with Alex, who probably won't do well when he confronts her thinking she's Anna? It could end badly for him if he finds himself alone with Alex, because she is ruthless and cares about no one.
We will see another act of teamwork next week, too. Jason, Sam, Liz, and Franco are going to do their best to work together despite their hatred of one another in the upcoming shows. They need to find out what happened to Jake when Helena kidnapped him, and they have to find answers so they know how to help him. Unfortunately, what they will find is something even more sinister, and it's going to affect their lives forever. Can they handle this as they work together to figure out if this little boy can be saved or if it's too late? We are happy to see them working together, but we have a bad feeling about what they are doing.