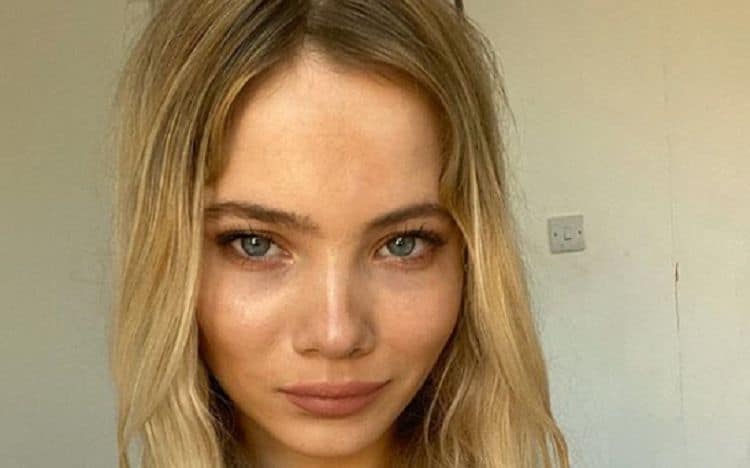 The Netflix Original Series 'The Witcher' has been growing in popularity since it first came out, and for good reason. It definitely marches to the beat of a different drummer, and due to this, stars of the show are experiencing growth in both their level of popularity and their fan base. We covered Joey Batey in a previous '10 Things' list, and we thought we should keep up the trend with some of the other co-stars of the show.
For instance, today we'll discuss Freya Allan, the actress who portrays Princess Ciri on the series. At eighteen years of age, Allan is actively pursuing her goal of being a working actress, and her role on 'The Witcher' is likely going to move things along more quickly than she could have possibly hoped for. Nonetheless, things are going well for her, so we thought it was appropriate to get to know her better.
With those things in mind, we have compiled yet another '10 Things' list, but this one focusing solely on Freya Allan. Sure, there will be some facts from the show she is becoming known for, but overall this is about her as a person. If I've said it once, I've said it a million times, it's better to know these stars than to be out of the loop when it comes down to the brass tacks. So read on and get to know this young star and the things about her that make her who she is.
Here are 10 things you didn't know about Freya Allan:
1. Birth, Early Years, and Education
Allan was born on September 6, 2001 in Oxfordshire, England; she is a Virgo, born in the Year of the Snake. The 17-year-old is a high school student who attended Headington School in Oxford, a famous all-girls school which Emma Watson of 'Harry Potter' fame also attended; she is close to graduating high school, and has yet to decide on college. Freya has also attended the Starcast Performing Arts School. At the current time there is no information regarding her parents, siblings, or extended family.
2. How She Got Started and Other Works
In 2013, at the age of 12, Allan joined the Rapunzel Ballet Lorent's , and with that group she performed at places like the Oxford Playhouse. She is credited for roles in onstage works like 'Annie', 'David Copperfield', and 'Christmas Tree'. In 2017 she starred in three short films: 'Captain Fierce', 'Bluebird', and the short film adaptation of 'Christmas Tree'. That same year she had a guest starring role in the series 'War of the Worlds', and this year she played Kail in 'The Third Day'. For 2020 she will not only continue in 'The Witcher', but has also been cast in 'Gunpowder Milkshake' as young Eva.
3. Net Worth
Freya Allan is doing fairly well for herself, considering her age. While her net worth for 2019 is still under review. It was estimated in 2018. According to Rumor Juice and other sources, she was worth an estimated $500,000 last year. We can only assume that the figure for this year will be higher, considering her joining the cast of 'The Witcher', which seems to have taken off nicely.
4. Freya on 'Princess Ciri' and 'The Witcher'
Getting it straight from the horse's mouth is always the best bet. So, for those who aren't familiar with 'The Witcher', its plot, or its characters, here is a synopsis, in Allan's own words: 'Ciri is the princess of Cintra. She is very feisty and stubborn, but also has been protected her whole life, and has always been surrounded by the same people, the same environment, so she's very innocent…naïve. [She] hasn't experienced the real world at all. Her idea of is going out into the streets, disguising herself as one of the boys, and playing in the street. And [she] really hasn't seen how brutal the world truly can be. That's what she experiences.'
5. Zodiac and Star Sign Traits
Since she was born in 2001, Freya is a child of the Year of the Snake. This means that she can be very clever and sly, but at the same time is filled with wisdom and gifted with quick wit. She is determined, smart, and compassionate, with a good sense of humor, but at times can be fickle, suspicious, and even jealous. She is also a Virgo, since she was born on September 6th. Virgo women are said to be intellectual and a bit reserved, but it seems that these traits are sexy in the Virgo. While one might think that their withdrawn nature would cause them to blend in and stand out to no one, the opposite is true; their subtlety draws attention to them due to the way it is carried.
6. Nationality, Ethnicity, and Religious Background
Born and raised in England, Freya boasts a nationality of British. While her true, detailed bloodline is unclear, she and her family claim Caucasian ethnicity, and she was raised in a Christian home by her parents. Whether she is practicing Christianity or not at the current time is not known.
7. Personal Life
Being only 17, we can imagine that between work and school, Freya doesn't have a lot of time to nurture a romantic relationship. As of the date of this writing, Freya Allan is not only NOT in a relationship or married, but she has no plans to have either a relationship or get married in the near future. And fortunately for her, she has not children, either. At the current time, Allan simply wants to pour her attention into her career and finishing her education.
8. Social Media
Freya is active on social media, and boasts, nearly 245k followers on Instagram. She can be found on that platform under @freyaallan. On Twitter she is under @FreyaAllan, and on Facebook her Actor page is found under her name, 'Freya Allan'. She does use social media for sharing things about the shows she is currently in, plus some things about her day-to-day life, so you can learn more about her by checking these out.
9. Not 'Ciri' At First
When Freya Allan was cast in 'The Witcher' initially, it was not to play Princess Ciri. According to Redanian Intelligence, Allan was hired to play the role of 'Marilka', daughter of an alderman, in the very first episode. When the casting staff struggled to fill the lead role of Ciri, one of the casting directors, Sophie Holland, suggested Allan for the role of Ciri, stating that she would love to see the girl in it. Other staffing personnel met with her and recast her the very next day.
10. Future Plans
Well, as far as her 'Witcher' character is concerned, she says we can expect Ciri to get a bit harder and tougher due to her travels and the circumstances she comes into. When talking about Freya Allan, we can expect that she will stick with 'The Witcher', at least through her character's course, and she will also focus on finishing her education. It is likely that she will continue to work throughout that, unless she decides to put all of her attention on studies, in which case she will take a hiatus from acting.
Freya Allan is a creative and talented young woman who has proven herself through the roles she has had, and the prominent role she has earned on 'The Witcher'. For those who enjoy her work, be sure to check the series out on Netflix, and you will be able to enjoy her work regularly. We wish her well in all of her endeavors, and it's pretty much a sure thing that we will be seeing more of Ms. Allan in the future.