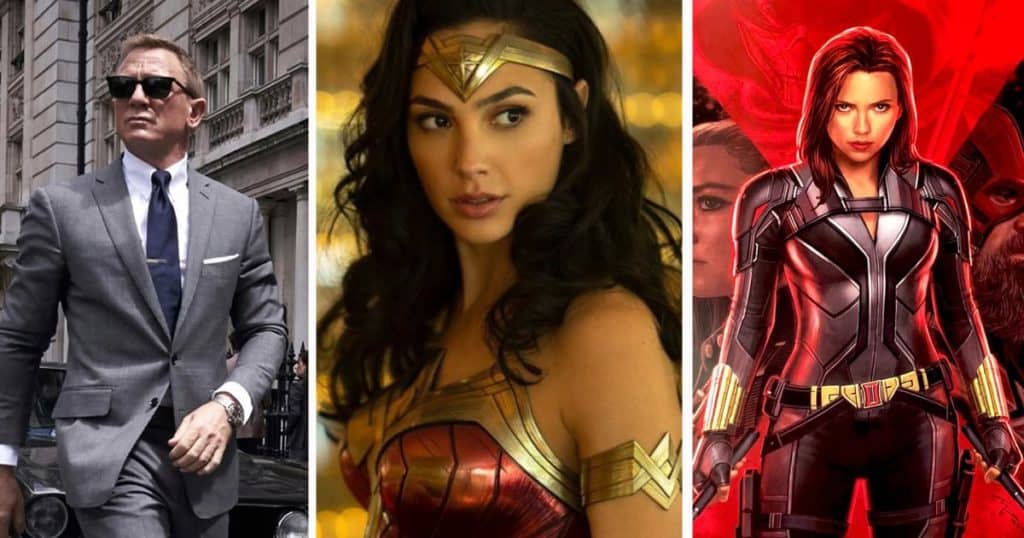 The most exciting time of year for just about any movie fan is the first few weeks of January: not because of the movies, which are typically half-baked holdovers from the previous year (although Bad Boys for Life and Underwater were both admittedly really fun), but because there's a full year of potentially great movies to get through between now and January. At this point, we straight-up just don't know what's good or bad, what will break out at one of the year's premiere film festivals and what blockbuster will tap into the larger zeitgeist. We don't know what 2020's Get Out (2017) or Black Panther (2018) or Parasite (2019) will be. It's pretty much Schrödinger's Film Criticism at this point: everything is both a masterpiece and an unmitigated disaster all at once.
That doesn't mean that we can't get some rough idea about what the year is going to look like, however. We already know the Sundance lineup (and by the time this is published, some of the highlights). We already know what big name director or star is attached to what studio-backed project. We already know what sequels and prequels and spinoffs look good or bad, and what long-gestating passion-projects are finally coming to fruition. And even though such promising movies as Birds of Prey (and the Fantabulous Emancipation of One Harley Quinn), Onward, Raya and the Last Dragon, West Side Story, Black Widow, No Time to Die, New Mutants, Candyman, Maverik, Godzilla vs. Kong and Fantasy Island didn't make the cut — and I gotta say, that's one Hell of a lineup of also-rans — that just means that what else we have to look forward to in the months to come looks to be even better.
10 . Wonder Woman 1984 — I'll admit it, I was wrong to write off DC's slate of superhero movies after the atrocious roll-out of Man of Steel (2013), Batman v. Superman: Dawn of Justice (2016) and Suicide Squad (2016). Granted, those were all uniquely terrible movies that were in most cases among the very worst studio-backed movies of their respective years, but Wonder Woman (2017) was actually one Hell of a good time at the movies, and then Aquaman (2018) and Shazam! (2019) repeated the same trick by committing to bold, interesting directions for their respective protagonists and staying as far away from the dumpster fire that was the rest of the DCEU as possible. And even though its forebear was hardly a perfect movie (it suffered from the same third-act pitfalls that most of the Phase 1 Marvel movies did), this follow-up looks to be making up for lost time: with a smarmy Trump stand-in for Diana to curb-stomp in the climax and a fascinating new 80's look to the proceedings. That's more than enough to get me back on board.
9 . Antebellum — Normally, early-year horror movies are a sucker's bet. After all, studios tend to save their A material in that genre for the Fall, when the mere existence of Halloween will do half of their advertising for them. But the last few years have had Winter releases that have not merely been good, but have been among the very best movies of those years: Get Out and Us (2019) being prime examples of this. Looking forward to 2020, Antebellum seems to be this year's answer to this style of socially-conscious horror movie: a dreamlike thriller where a successful Black woman is transported between the modern day and the Antebellum-era South (although whether this is actual time travel or a dream or some kind of Westworld-like setup remains to be seen). But coming from the same Black-and-White directing duo that did that gripping Against the Wall PSA a few years back, you can bet that the ultimate reveal will be worth the wait.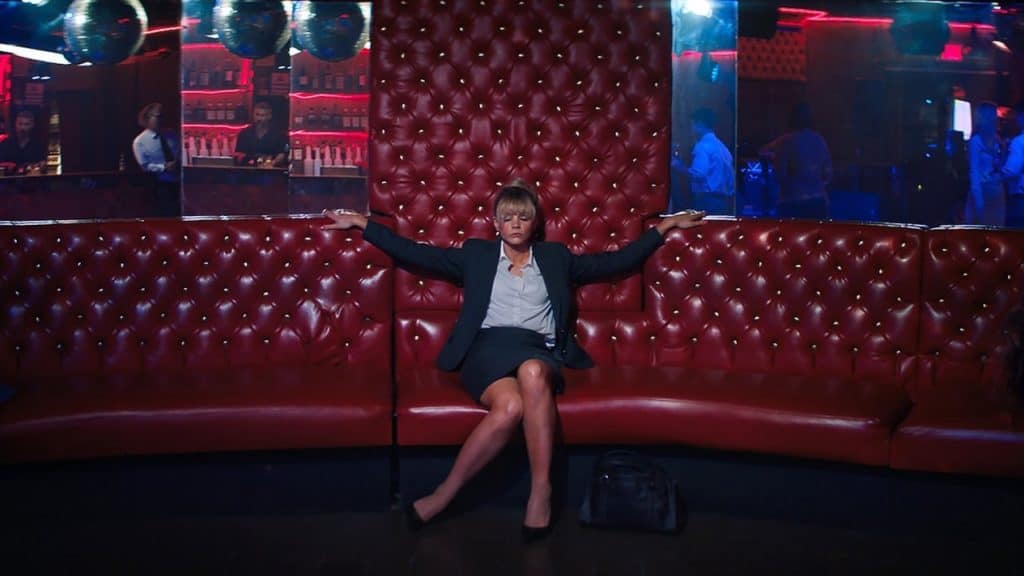 8 . Promising Young Woman — We live in tumultuous times, and the public discourse of the past few years — when not dominated by OscarsSoWhite — has been enveloped with the MeToo movement: a pressing revelation and public awareness of the sexual violence committed by men at the uppermost echelons of society. Starting as far back as 2006 before going viral in 2017, the movement has been emblematized by the transgressions of Harvey Weinstein, Donald Trump and Brett Kavanaugh. We have already seen these concerns manifest themselves by way of Maleficent (2014), The Witch (2015), The Autopsy of Jane Doe (2016), Revenge (2017) and Suspiria (2018), and this year's addition to that storied lineup is Emerald Fennell's Promising Young Woman, a Carey Mulligan driven revenge thriller that promises both a shocking (or, perhaps, not-so-shocking) revelation and brutal justice inflicted on the men who perpetually terrorize women in public spaces.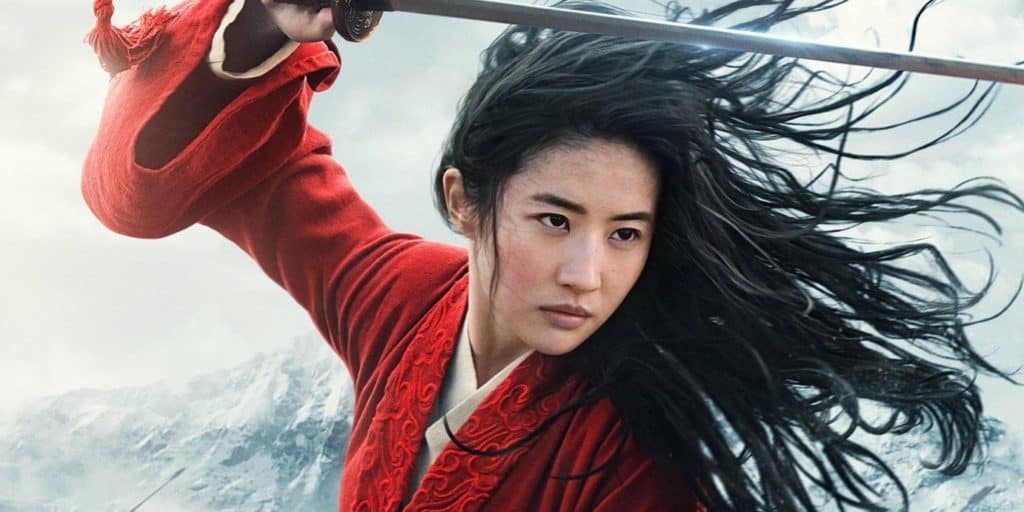 7 . Mulan — America seems to finally be waking up to the idea that there are actually Asian moviegoers in the world, and that many of them might actually want to see themselves reflected in the stories and characters they see on the big screen (and certainly China's increasingly prominent place in the global box office can't hurt at all). 2018 gave us the smash-hit Crazy Rich Asians (2018), the digital thriller Searching (2018) and animated Spider-Man: Into the Spider-Verse (2018). 2019 featured Hustlers (2019), The Farewell (2019) and Best Picture nominee Parasite (2019). Never one to leave money on the table, Disney put their full weight behind a live-action remake of the 1998 animated Mulan, one which features a full Asian cast and Whale Rider (2002) director Niki Caro at the helm. The film looks breathtakingly beautiful, and definitely more in-line with success stories like Cinderella (2015) and Maleficent (2014) than last year's The Lion King (2019) and Aladdin (2019).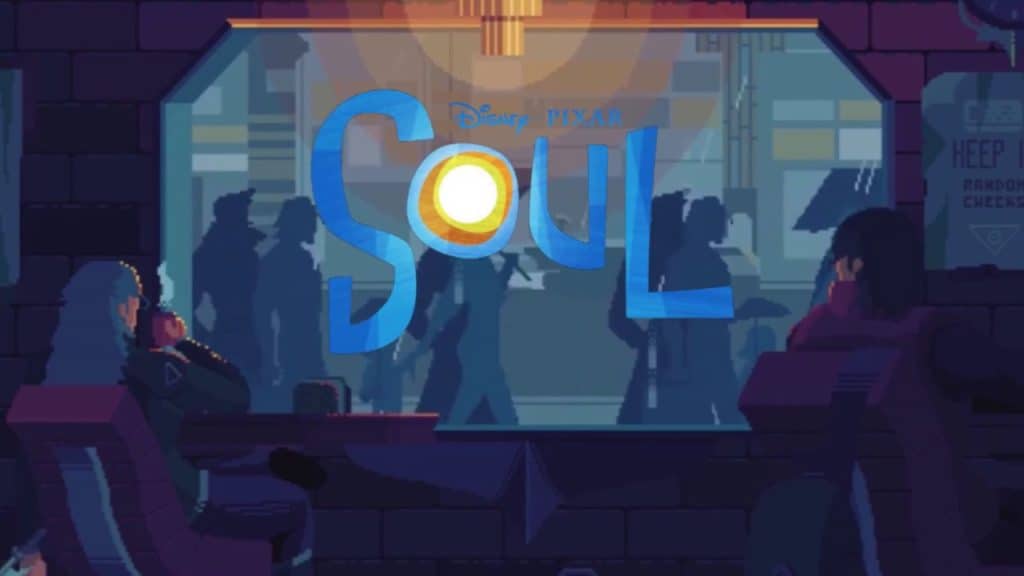 6 . Soul — For a while there, this list was at risk of being nothing but a "look what Disney's putting out this year list," so strong is that company's brand and the iron-gripped stranglehold that they have on the market at the moment. This year alone we have two Pixar movies (Onward and Soul), two Marvel movies (Black Widow and Eternals), a live-action remake of a renaissance-era classic (Mulan) and an officially Disney-branded animated feature starring Awkwafina (Raya and the Last Dragon). And while a number of those did make their way onto this list, a few early January reveals and a second look at what was coming out later in the year kept it from being such a monopoly. So when I say that even something like Soul — a colorful Pixar feature that looks like a cross between Inside Out (2015) and Coco (2017) — couldn't nose its way into the top five best-looking movies of 2020, you know that this year's going to be one to write home about. Hell, the fact that this movie doesn't straight-up top this list is some kind of New Year's miracle, given that company's impeccably strong track record as animation mainstays.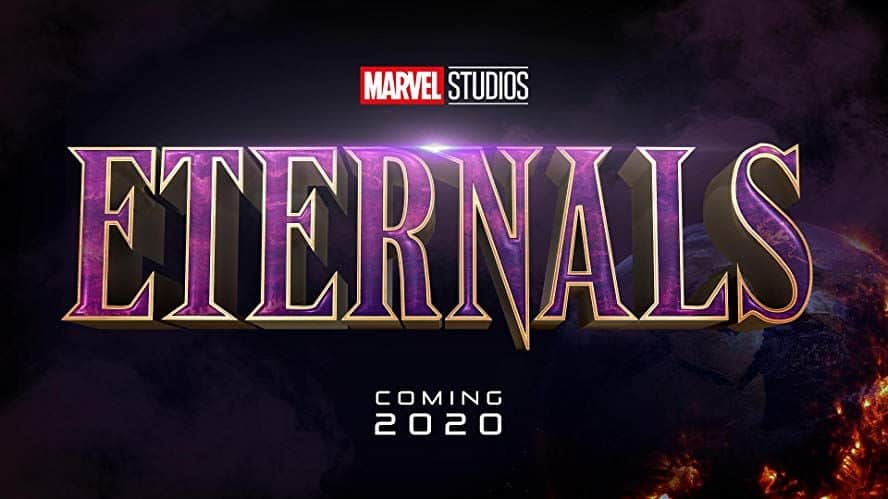 5 . Eternals — The Infinity Sage has ended. Iron Man is dead and Captain America has retired. The world has moved on from its first age of heroes, and yet this monolithic mega-franchise keeps moving along as everything's normal. 2020 seems oddly bereft of superhero movies despite another couple Marvel movies, the course-corrected DC movies and even a Valiant Comics adaptation coming to theaters this year, not to mention all of those Disney+ shows we're supposed to being seeing before too long. But the truth of the matter is that Marvel seems to lack a real heavy-hitter this year, since their performative firing of James Gunn pushed back Guardians of the Galaxy Vol. 3 and Natasha Romanov died in Endgame (2019). Still, Eternals looks to be the real deal. Coming to us from The Rider (2017) director Chloe Zhao and featuring an eclectic, multi-racial cast that includes Crazy Rich Asians' Gemma Chan, Game of Thrones' Kit Harrington, Deadpool's Kumail Nanjiani and Angelina Jolie, it's probably the biggest question mark Disney's given us since the first Guardians of the Galaxy (2014), and even then, their track record with these sorts of haymaker blockbusters is second to none. I can't wait to see what sort of wonderful nonsense they have in store for us this time.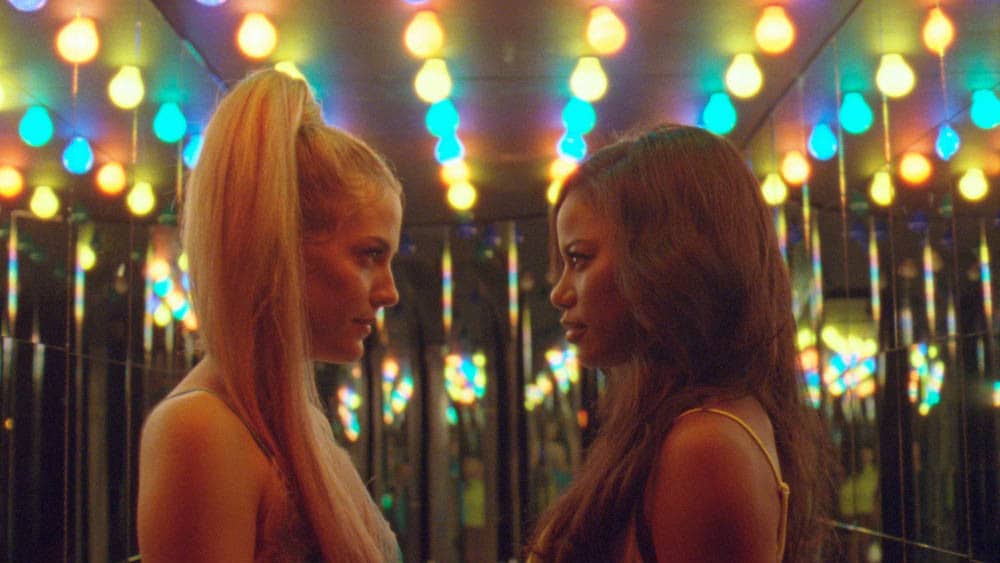 4 . Zola — Notable for being the first movie based on a Twitter thread, Zola has already taken the Sundance film festival by storm in its first few days the way that only a story which starts "You wanna hear a story about why me & this bitch here fell out" can. Coming from relative newcomer Janicza Bravo and looking to be this year's answer to Hustlers (2019): that is to say, a gripping tale of femininity and class struggle against the backdrop of a country that would rather ignore both.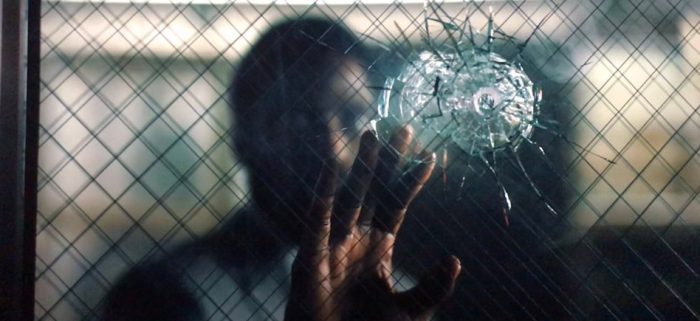 3 . Tenet — No matter what it is that he's actually working on, the latest Christopher Nolan movie will always be something to keep an eye out for. The Momento-cum-Dark Knight director has carved a sizable name out for himself in the years since he's come onto the scene: a much-needed balm to the rash of both CGI-laden blockbusters and unintelligible narratives. Tenet, in brief, looks fascinating: a wibbly-wobbly, timey-wimey action flick the typical, cerebral Nolan style. It's not yet clear exactly what's going on with this movie, but every frame of its trailer looks utterly engrossing as the kind of high-minded blockbuster they ought to make more of these days.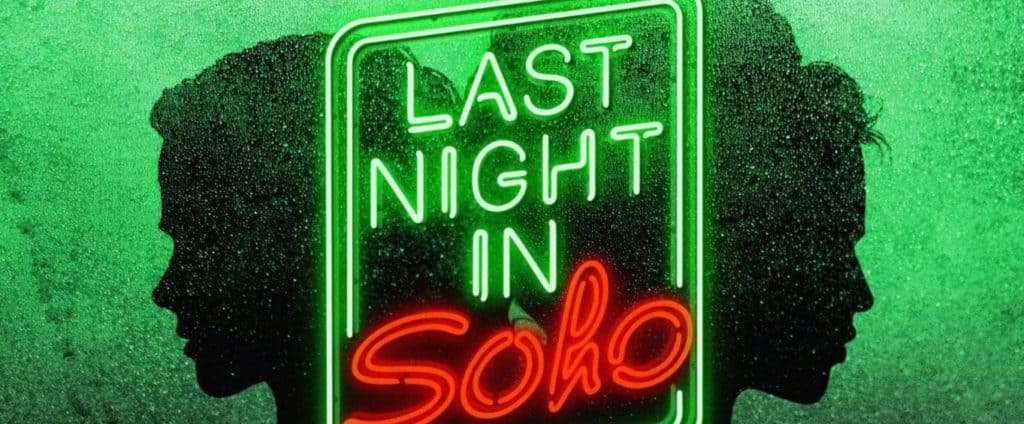 2 . Last Night in Soho — There just isn't anybody working in movies these days that does it quite like Edgar Wright: the comedic visionary behind the likes of Shaun of the Dead (2004), Hot Fuzz (2007), The World's End (2013) and Scott Pilgrim vs. the World (2010). Looking to be leaning more into the success he found with the more action-heavy Baby Driver (2017), his latest directorial effort, Last Night in Soho follows a fashion-minded girl (The Witch's Anya Taylor-Joi) in the underbelly of 1960's London. It looks to be a stylish companion piece to Baby Driver in much the same way that The Neon Demon (2016) was to Nicholas Winding Refn's Drive (2011), which is fine by me.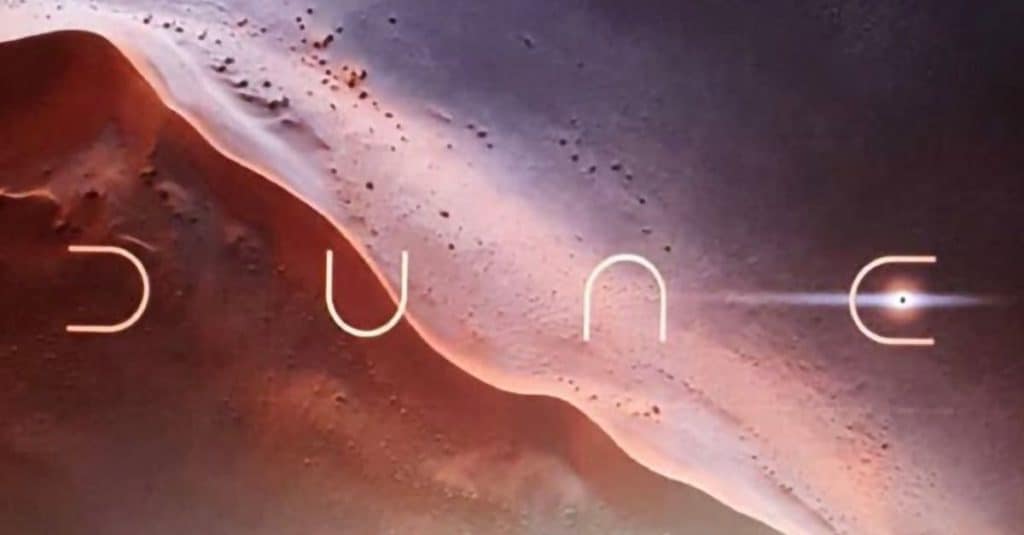 1 . Dune — I can't think of any movie I've been more excited to see any movie coming up than I am for Denis Villeneuve's Dune: one of my favorite director's adapting one of my favorite novels with an A-list cast that includes Timothee Chalamet, Rebecca Ferguson, Dave Bautista, Stellan Skarsgard, Oscar Isaac, Zendaya, Javier Bardem, Josh Brolin and Jason Momoa. It's an ambitious-looking film made by many of the best working in the business right now, and that alone should be enough to get excited about. But add to that it's posh late-December release date speaks to an amount of confidence in the project that might make it a genuine Oscar player in 2021 (in much the same vein that Arrival was and Blade Runner 2049 was supposed to be). Either way, I will be there, ready to go opening night, popcorn in hand, ready for whatever Villeneuve has to offer.
Tell us what's wrong with this post? How could we improve it? :)
Let us improve this post!