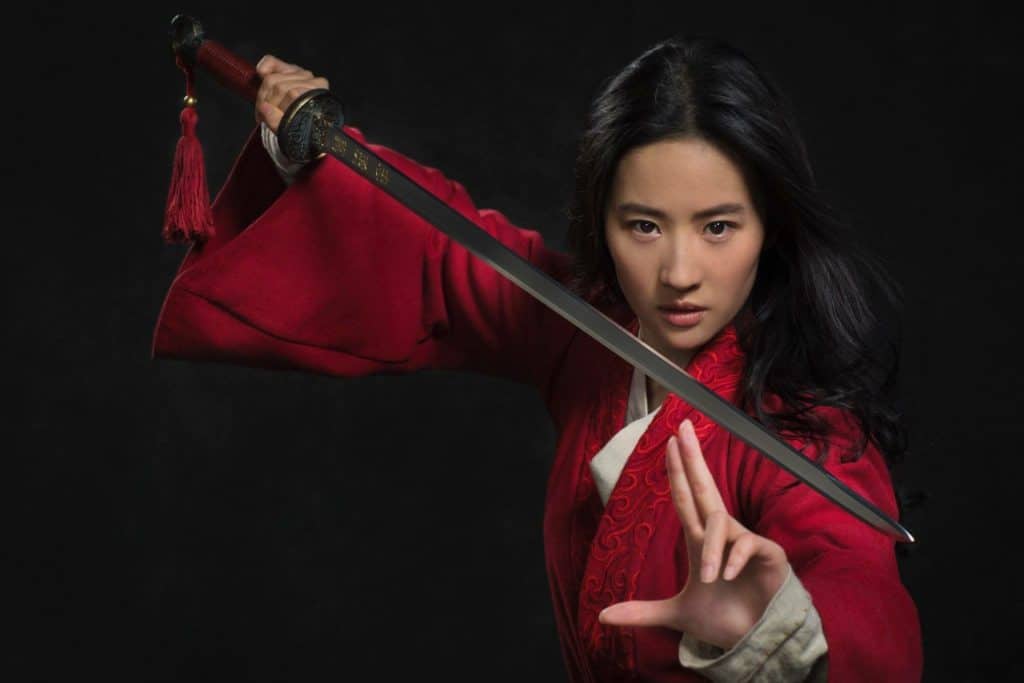 2020's a funny sort of year for movies, when you stop and think about it. Looking back on it, everything seemed to end last year. Avengers: Endgame concluded the MCU's phase-spanning Infinity Saga. Star Wars: Episode IX — The Rise of Skywalker put Lucas Film's Skywalker Saga to rest. Even Game of Thrones wrapped up on HBO. For the first time in more than a decade, there is no cinematic juggernaut to work around in the summer, no season's end blockbuster in the winter. There is no Avengers, no Star Wars and the box office (almost) looks to be free for the taking.
Looking ahead to what movie might top the charts by the end of the year, I'm not convinced that Marvel's offerings, Black Widow (a prequel set between Infinity War and End Game and looks to give a better sendoff to the character than she received last year) and Eternals (seemingly as big a question mark in 2020 as Guardians of the Galaxy was in 2014), have what it takes to dominate all else. Don't get me wrong, they both look great and are pretty much guaranteed to earn a billion dollars by virtue of being part of the MCU, I just don't think that they're going to be the runaway winners that, say, something like Guardians of the Galaxy Vol. 3 (which was originally supposed to come out this year before that James Gunn non-troversy kicked up on social media the other year) would have been.
So if not Marvel, than what? DC has two contenders in Birds of Prey and Wonder Woman 1984. Harley Quinn (and particularly Margot Robbie as Harley Quinn) is a hot commodity these days, and the movie looks to be more in line with the more-popular, post-Justice League DC movies (now that they have color and personality and are, you know, actually good). But despite the choice Valentines Day-adjacent release day (which has become big money for February date nights over the last decade or so), I wonder exactly how much damage the awfulness of its predecessor, Suicide Squad, will weigh on this movie. And while Wonder Woman 1984 (along with Jordan Peele's Get Out) defined moviegoing in 2017, there's still plenty of better options to choose from.
Still, you have to sit back and appreciate the fact that all-four major superhero movies of 2020 (sorry Bloodshot) are fronted by women. It is a welcome change of pace for a genre and industry that only ever seems interested in stories about men, and I would hope that we'd see more of this going forward.
Disney-Pixar is always a pretty safe bet (just look at how much a Disney Princess or Toy Story movie makes), and this year they have three movies coming out between them: Onward, Soul and Raya and the Last Dragon. And while those will all undoubtedly make bank, I'm still thinking that three brand-new IPs won't pull ahead of the more-familiar brands floating about over the year
Maybe Dune will stand to clean up at the box office, then. It certainly has the pedigree for it. But for as much as I love the book and adore the director (and given that it sniped the Christmas-friendly release date that Star Wars had occupied until now), I just don't think that the movie is going to be quite mainstream enough to cut through the competition.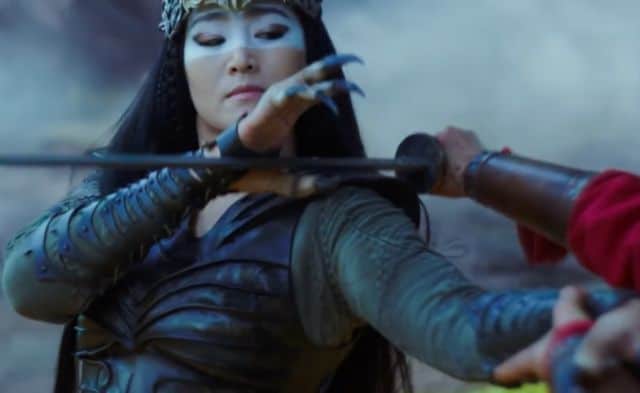 No, I think 2020 will ultimately be the year of Mulan. Live-Action remakes of animated Disney classics have been guaranteed billion-dollar pinch-hitters for the House of Mouse since 2013. They're four-quadrant blockbusters that appeal to everybody from little children to their parents that grew up on the originals. Even the Disney doubters are oftentimes won over by these productions because they have the possibility to reinterpret time-tested fairy tales in new and interesting ways (like how Maleficent was just a step or two removed from I Spit on Your Grave). And when you combine Chinese-set story of Mulan, the woman who saved China, the growing demand for non-White-centered movies in Hollywood and the increasing importance of the Chinese box office on the global stage, this movie stands to rake in some serious cash over the year.
And, what's perhaps even more important here, is the fact that the movie looks so good. Looking at last night's new trailer, which aired during the Superbowl, we have an even better look of how this movie stands to play out. In addition to all of the high-flying action that you would expect from a Wuxia film and all of the fan-favorite characters that will convince general audiences to show up for this one (sorry Mushu), we can now see that the film's narrative is even more woman-centered than the original.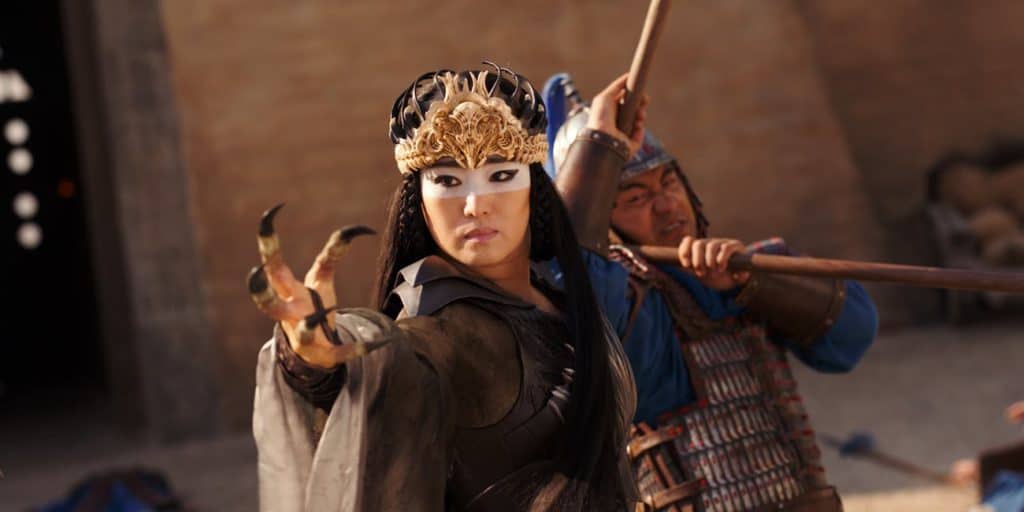 It's not just that Shan Yu is invading China with an army of Hun soldiers, but now he has a powerful sorceress by his side to tilt the balance of power. She is a visually striking character who offers an interesting counterpoint to Mulan (both as a martial protagonist and as a socially-constrained Chinese woman). And judging from what was shown off during the big game, the two of them have a lot to talk about when they finally do meet.
As blasé as it might be to call a remake, a Disney movie and a blockbuster one of my most hotly anticipated movies of the year, the simple fact is that the movie does look to be head and shoulders above most of the other movies that we know for a fact are coming out in 2020. It looks to be about as fun as the other late-stage Disney remakes, but seems to be operating on another level entirely (especially compared to last year's lackluster Aladdin and The Lion King). And until we know what's heading out way from the South of France (Cannes) or the heart of Europe (Venice), all we have to look forward to are these big tentpole "event" movies. And you know what? That's 100% fine by me.