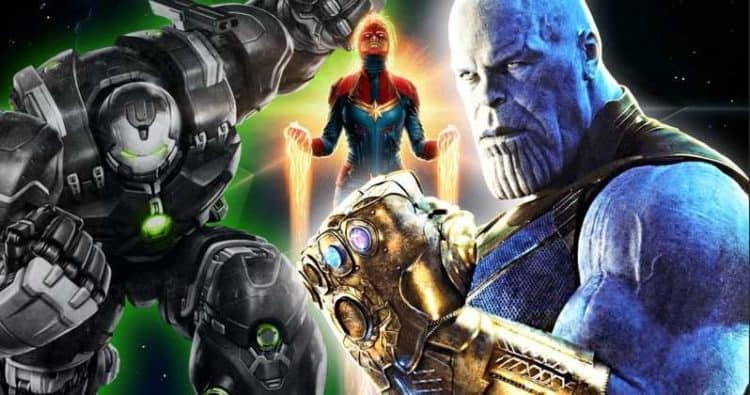 This summer is shaping up to feature a chain of blockbuster events that are bound to be dominated by the MCU so far and will no doubt be selling out early if rumors are to be believed. While some people might groan and wonder why anyone's getting excited about this any longer it's largely because we were left with such a heart-rending cliffhanger back in Infinity War and want to see someone take the blame for it and finally get their comeuppance. It could also be because Thanos is not the stereotypical villain, as he could have ended everyone in the name of evil if he wanted, but chose to strive for balance instead. But backing off the MCU for a moment this summer is going to be more than just on point when it comes to tying up loose ends, it's also going to feature some of the most anticipated moved of the past few years.
Here are just a few movies that people are going to be excited to see this coming summer.
5. Spider-Man: Far from Home
This feels like a bit of a cheat since we already knew that Spidey would be coming back even after the dreaded snap in Infinity War, but the manner in which he's coming back is, so far, something that seems like it could be a big turning point in the franchise. It's easy to see how Tom Holland could play the role of Spider-Man for a while to come, as the wallcrawler does have laundry list of deadly enemies that could facilitate at least a couple of trilogies. But in this one we're going to get see Mysterio, who seems to be showing up as a hero to start with. That's kind of odd to be honest, but it's going to be fun when the other shoe drops and he gets outed as the bad guy.
4. John Wick: Chapter 3
It's basically Wick vs. World at this point as John Wick has broken the rules as of the second movie and done business inside the Continental, where killing is strictly forbidden. Now every person he sees could be a hitman that's ready to come at him as hard as possible. And there's no doubt that there are some out there that are every bit as mean and nasty as he can be, and will be itching to prove it. This chapter in John Wick's story is going to be off the chain as you can almost assume that the body count is going to be double or more of the past two movies considering how many enemies John has aiming for him.
3. Toy Story 4
A lot of folks thought the tale was told in the third movie since the toys now had a new home and Andy had gone off to college. But it would seem that they have yet another story in them and this time are going to be joined by Bo Peep once again. It also looks as though they're going to be in a circus setting, which is interesting to say the least, but is also kind of hard to fathom since it would mean that the little girl they were given to might have lost them or possibly grown up and moved on from them. Just how much time is passing in this world in-between movies after all? That's an interesting question to ponder.
2. The Lion King
Disney is going live action in a big way as it would seem that there are other films that they're considering giving this treatment to as well. Those that are tired of CGI are no doubt going to groan and moan about this, but the idea that it will not be the animated view of the film that was given before is just enticing enough to lure a lot of people back to the theater for a story they've likely seen a few times in the past since it was released the first time. The new look though will likely give people a lot more to absorb since the realism of it will open up a new set of ideas for many people considering that it will no longer adhere to the lower animation standards. In other words, Zazu will not be able to survive being sat on by a rhinoceros.
1. Avengers: Endgame
No matter how the MCU moves on from here this is the culmination that everyone has been waiting for, the big one that the MCU has been leading up to and the finale that a lot of us are hoping will be every bit as good as it's being hyped to be. Thanos did what he set out to do, but he left a very dangerous part of the Avengers behind since no matter what they tend to find a way to win. Plus, with Thor not being affected by the snap, Thanos has a very deadly opponent with a weapon that is proven to be a match for the gauntlet. This should be interesting.
Summer is going to be a good time to go to the movies.