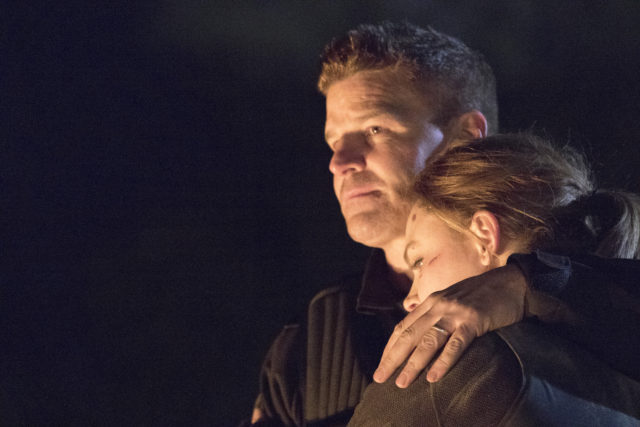 Bones is about a forensic anthropologist, Dr Temperance Brennan. She works at the Jeffersonian Institution while writing books and she has quite an extraordinary ability for reading clues left on victims' bones. Because of her impressive ability, law enforcement often calls her for assisting on investigations in which a victim's remains are badly destroyed, burned, or decomposed so that regular means of identification won't work. Often teamed with Special Agent Seeley Booth who doesn't believe in science or scientists, Brennan has brought him around to trusting her when it comes to solving crimes. If you're a big fan of Bones and have already watched and rewatched all the episodes and are looking for something else to watch, maybe we can help. If you like watching Bones, here are 5 TV shows to consider.
1. Castle
Rich Castle is celebrated mystery novelist who is bored with his success. He teams up with Detective Kate Beckett of the NYPD to solve a case when a copycat murderer recreates scenes from his novels. The two realize that there are definitely benefits to their unorthodox partnership while solving the case together and resolve to keep on working together. Combing Beckett's creative detective work with Castle's writer's intuition creates a strong, albeit complicated, relationship with which they use for investigating strong homicides in New York City.
2. NCIS
NCIS stands for Naval Criminal Investigative Service and Leroy Jethro Gibbs in a Special Agent leading a group of colorful personalities who help investigate crimes. When evidence connects crimes ranging from terrorism to murder and espionage to Marine Corps and Navy personal, it's his job to investigate. His team includes funny and clever Anthony DiNozzo, who is ex-homicide detective, eccentric Abby Sciuto, who is a forensics specialist, Timothy McGee, who is insecure but brilliant, and the vast forensics experience of Dr Donald "Ducky" Mallard, who helps solve the cases.
3. Numb3rs
Charlie, who is a college professor and mathematical genius, is recruited by his older brother, Don Eppes, who is an FBI agent, in order to help him solve some of his toughest cases. Some agents at the bureau are doubtful of his ability, but Charlie finds support at the college where he teaches in a colleague.
4. The Finder
While serving in the Army Military Police, Walter Sherman earned the reputation of being someone really good at tracking down people. Curiously, an IED explosion caused Sherman to attain brain damage which served to enhance this skill, leading him to become a Finder. Teaming up with Leo, his legal advisor, Sherman helps to find both people and things for law enforcement when they can't or won't. In addition, he also helps his girlfriend who is a Deputy US Marshal. The pair also watch over a teen who raised by gypsies, Willa. The gypsies raised her as a criminal and she has a crafty set of skills which come in handy on the pair's search from time to time.
5. Cold Case
A lone female detective in the Philadelphia homicide squad finds her calling when she is assigned to cold cases, or cases which haven't been solved. Detective Lilly Rush combines today's updated technology with her own natural instincts to solve these cold cases, bringing justice to the victims.