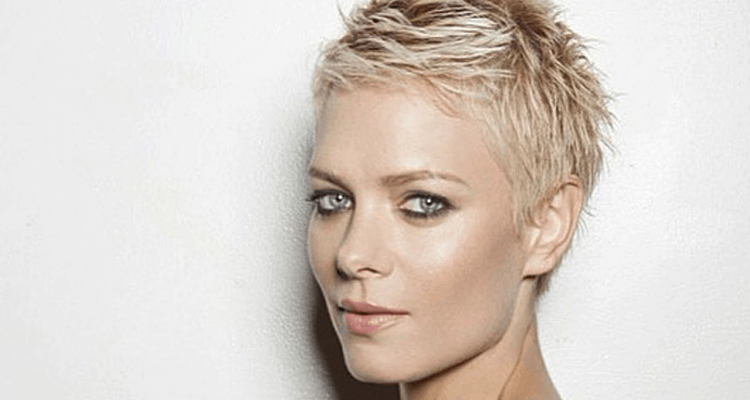 Nina Bergman is an actress, singer, songwriter, and model who was born in Denmark. She is the granddaughter of Russia's greatest actor Pavel Kadochnikov. Nina began in the entertainment world doing musical theater at a young age, earning a scholarship to Urdang Academy in London, which lead to attending the Bolshoi Theatre in Moscow and later to attend the NYU Tisch School of Arts in New York City, NY. After signing with an agent, she grew her career through plays, films, commercials, modeling, and sang in underground bands. In the film work, Nina's skills as an amateur boxer helped her book roles in two Universal Pictures movies, "The Car: Road to Revenge" (as Ash) and "Doom: Annihilation" (as Private Carley Corbin).
Nina's latest film project is a drama thriller titled "Carpe Noctem," which will soon be released. She plays the lead role of "GG" (Tasha), based on a 90's goth singer starring alongside Pasha Gerard, who plays the co-lead role of "GB" (Sasha). Gene Blalock directs the "Carpe Noctem" film. In addition, Nina is currently preparing to star in his next movie, "The Deafening Silence" – an homage to Beethoven, playing the acclaimed piano player.
Read below to find out about five things you didn't know about Nina Bergman:
1. Nina's grandparents were her first influence.
Watching her Russian grandparents, Nina knew she wanted to be a performer since the age of four. Her grandmother was a touring singer while her grandfather, a protégé of the seminal stage director, Konstantin Sergeyevich, went on to play the titular role of Ivan the Terrible in the iconic Russian film.
2. Education is important.
Born and raised in Denmark, Nina has always felt education was important. With formal training at NYU Tisch and Circle in the Square Theatre School, she continues to stay committed to being a lifelong student. Be it through classes or other non-conventual means, Nina is persistent in learning, growing, and perfecting her craft.
3. Studying opera led to rock music.
While studying opera at NYU, Nina started her own band 'Shocknina' with previous members of the band 'Kidney Thieves.' After that experience, she started her own band 'Dead Rose Beauty,' which got her signed to Warner Brothers, where she toured with acts like Meatloaf, Scorpions, Dead By Sunrise, and more. This notoriety landed her the role of "badass rock chick" on reality TV, where she shared the screen alongside the likes of Ludacris and Tommy Lee.
Throughout her acting career, Nina is often able to combine her two loves by writing music for the soundtracks of the films she acts in. Most recently, her songs can be heard in the upcoming film "CARPE NOCTEM," where she plays the role of an underground rock singer.
4. Nina is an animal rights activist.
Constantly promoting a vegan lifestyle, Nina tirelessly fights for equality among all living creatures. She has worked undercover for various animal rights groups, exposing the cruelty in slaughterhouses, mink farms, horse racing, and the dairy industry. She continues to dedicate her life to being a voice for the voiceless, proving over and over that having a vegan diet does not make you weak, but quite the opposite.
5. Nina is an adrenaline junkie.
When not working on set, stage, or fighting for the animals, Nina can be found behind the wheel or in the ring. She loves racing everything from motorcycles to cars and training in various martial arts, both of which often lead to her securing roles involving one of the two or both.
Nina is a multi-talented powerhouse who has also earned an honorable award mention for Best Actress from the AOF International Film Festival for her role in "Assassin X" as Trinidad, for which she also wrote music for and sang. She constantly grabs onto many opportunities in the entertainment field, including film (features & shorts), television ("The Late Late Show" with James Corden & Craig Ferguson, "The Tonight Show" with Jay Leno, and Battleground Earth: Ludacris vs. Tommy Lee), theater, music (including music videos Gnarls Barkley's video "Gone Daddy Gone," Sick Puppies video "All the Same," and Trey Songz "Foreigner"), video games, commercials (Apple Computer, Sprite, Nike, Nature Valley, Dos Equis with the Most Interesting Man in the World, and Carls Jr. Beyond Meat), hosting ("E! Entertainment News, etc.), and print.
In addition to the soon-to-be-released drama/thriller film CARPE NOCTEM, Nina's other upcoming movie projects that are due to be released in the near future include "Ave Marie" (playing the title character Marie) and drama "The Deafening Silence" (in the role of Loren Wallmaker).