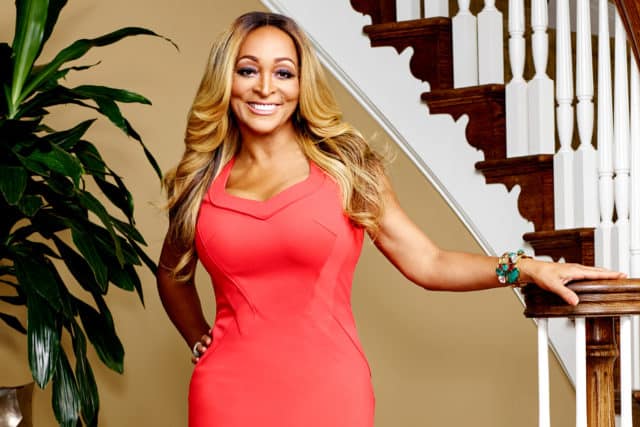 Karen Huger is the newest member of the cast of reality show "The Real Housewives of Potomac." The weekly series is aired Sunday evenings. While not everyone is a fan, there are plenty viewers who lover her. In this regard, she's not a lot different than the other members of the cast. As a newcomer, there is still a lot that her viewers don't know about her. To help you become better acquainted with her, here are five things about Karen Huger that you didn't know.
1. Karen takes care of business
Karen is a go getter that makes sure that she takes care of her responsibilities before pampering herself. She loves fashion and glamor, and her looks certainly show it, but this isn't her first priority. She runs her home like a professional and she puts in the time and effort that is needed.
2. Huger is married to a powerful man
Karen's husband is the CEO of Paradigm Solutions International. He's in the informational tech industry and has spent his life in the computer industry. He's a pro at what he does. He takes care of this end of their lives and Karen makes sure that everything goes smoothly at home. The two appear to have the ideal partnership.
3. Karen is the mother of two children
Karen has a son aged 27 and a 17 year old daughter. Her eldest child has already left home and it won't be long before her daughter goes out on her own. It will be interesting to see what Karen does when she discovers that she has an empty nest. What will she do with her new found freedom?
4. She's a country girl at heart
Before she became famous, Karen grew up in Virginia on a large farm. She has grown to be a refined lady, with a background that taught her the value of hard work and taking care of work before play. She totally understands the etiquette of the series that she is in and she is a great new addition to the show, but she also has her roots in the country environment where she grew up. She feels no need to hid this fact or to be ashamed of it because it's a part of who she is as a person.
5. Karen likes fellow cast members
This housewife is not going to be one that delivers drama and headaches. She's a no-nonsense lady who isn't into gossip, backbiting or stirring up trouble. She does have an opinion and a strong voice. Couple that with the fact that she's not afraid to express her opinion and she may ruffle a few feathers. She's getting to know her fellow cast members better and she's happy to report that she really does like them. Her innate ability to get along with others may result in her being the peace maker in the group.
Final thoughts
Karen Huger is the newest member of the cast of "The Real Housewives of Potomac." So far, she's been a real asset. While she may not become everyone's favorite, she has started out on very solid ground with the group. She has good potential for making the series even more interesting.
Tell us what's wrong with this post? How could we improve it? :)
Let us improve this post!