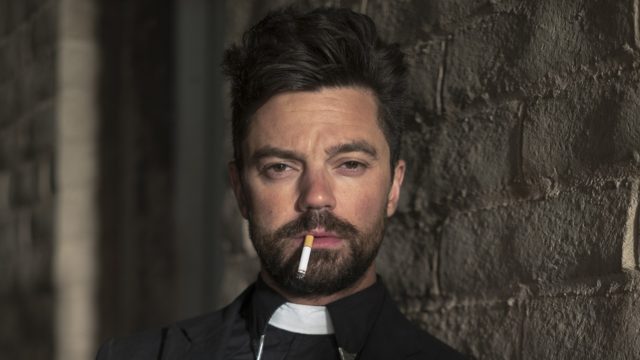 Dominic Cooper is an English actor who has had a wide range of roles in movies, TV shows, theater productions, and even radio broadcasts. At the moment, he should be most recognizable by his role as Jesse Custer on Preacher, which is based on the comic book series of the same name.
Here are five things that you may or may not have known about Dominic Cooper:
Comes From a Family of Acting Fans
Cooper's mother is a huge fan of theater productions, so much so that she heads out to the theater on a regular basis. Furthermore, it is interesting to note that his great-grandfather on his mother's side was a man named Edward Thomas Heron, who can claim the distinction of having been one of the first movie enthusiasts in the whole of England. In fact, he was such a huge fan that he started up a trade newspaper called Kinematograph Weekly that have proven to be a valuable source for people who are interested in examining the development of the British movie industry over time.
Applied to Drama School On a Suggestion
With that said, Cooper's decision to attend a drama school was actually based on an on-the-spot suggestion from his girlfriend at the time rather than a dear ambition seeing its fulfillment. Regardless, he excelled at the London Academy of Music and Dramatic Art, so much so that when he had finished his performance in a school production of "Waiting for Godot," he managed to land a rather well-known agent by the name of Pippa Markham.
Extensive Involvement with The History Boys
In 2004, Cooper got a role on "The History Boys," which has become a significant part of his career since that time. For example, he was one who originated the role of Stuart Dakin in the play, which he went on to play for two years at the Royal National Theatre in London. Furthermore, he was also the one who played Stuart Dakin when the play was turned into a movie, which happened to be his break-through movie role.
Jesse Custer Is Not His First Time Playing a Comic Book Character
In Preacher, Cooper plays an American pastor who has gained superpowers through what amounts to an accident. However, it is not the first time that he has played a comic book character, as shown by his role as Howard Stark on Captain America: The First Avenger. For people who are unfamiliar with the character, he is the friend of the titular character in the movie as well as Tony Stark's father, which explains why Cooper has also reprised the role in the Agent Carter TV show.
One-Time Roommates with James Corden
At one point in time, Cooper was room-mates with James Corden, who was his co-cast member on "The History Boys" at the time but has since become a late night TV talk show host. They remained room-mates until Corden started a family with his wife Julia Carey, who he had actually met through Corden, who was an old acquaintance of hers. As a result, it is no wonder that the two still have such a positive relationship, as shown by their shared shenanigans.