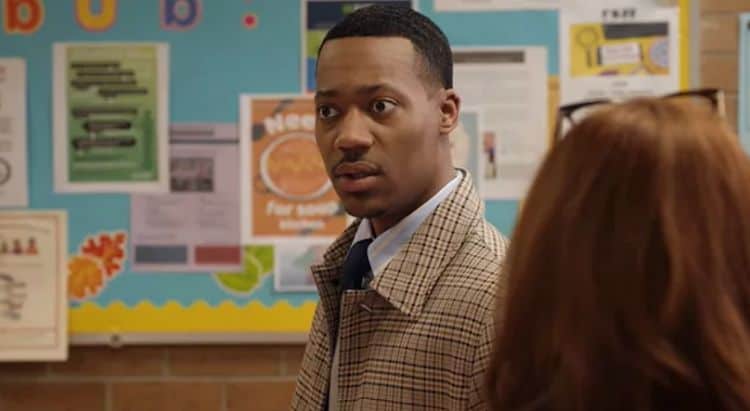 The new ABC sitcom that's giving old comedies a run for its money is Abbott Elementary, which follows a group of teachers in one of the worst public schools in the country. The sitcom features veterans Tyler James Williams and Lisa Ann Walter, along with a slew of newcomers mixed in the cast. Not surprisingly, the talented actors have a solid filmography, though they're not prone to bad movies. This list will examine the five bad movies involving the cast of Abbott Elementary. Each of these films has ten or more unfavorable reviews. The only features exempt from this list are animated. Let's get started with the first movie.
Unaccompanied Minors
This rare Paul Feig misfire is about five stranded kids who are crazy and wild around an airport on Christmas Eve. They create a string of issues for the airport official and his gullible assistant. This holiday film could've been a strong message about the importance of family and a solid little coming-of-age story, but Unaccompanied Minors is as dull as its title. It dives into typical zany holiday shenanigans meant to amuse the little kids as parents stare at the screen shaking their heads over the easy and predictable jokes, obnoxious characters, and forced sentimentally towards the end. Even for a Christmas kiddie flick, Unaccompanied Minors fails to pass the low standards set by previous movies of the same genre.
The Virtuoso
This disappointing feature follows a professional assassin who accepts a new mission from his boss and must solve the cryptic clue that points to several targets including a small-town sheriff. However, a chance encounter with a beautiful woman might end up derailing his assignment. Despite the wealth of talented actors attached to The Virtuoso, none of them are able to make this mystery/thriller interesting or fun. The Virtuoso is too bogged down by a story that too slow, with plenty of unnecessary scenes that doesn't development any characters or add any important layers to the story. The sad part of The Virtuoso is that there are pieces for a compelling film and several scenes exemplify the appeal of the overall premise; however, the big twist isn't hard to see coming and since the movie spends most of its time trying to trick its audiences then everything falls flat.
Eddie
In this odd comedy, Whoopi Goldberg plays Edwina "Eddie" Franklin, a chauffeur who wins a contest to be a temporary assistant coach. Eddie's knowledge about the game impresses the team's owner so much that he fires John Bailey, with Eddie replacing him. She's key in turning around the losing team, who happens to fight the Charlotte Hornets in the playoffs, which is led by former Knicks coach Bailey. The notoriety of having Whoopi Goldberg playing a role usually slated for men quickly loses its luster as Eddie doesn't veer away from the sports cliche and the plot is often nonsensical. Goldberg's charisma and energy translates well in the sports comedy and there are a few bits scattered throughout, but Eddie's head scratching moments and downright stupid character decisions are what truly keep this film from going past forgettable B-flick.
The Distinguished Gentleman
This lackluster political sitcom stars Eddie Murphy as Thomas Jefferson Johnson, a professional shyster in the world of politics. Johnson manages to use his conniving tactics to get into office and enjoys many of the financial perks as other politicians. However, he investigates a connection between electric companies and cancer in young children, which changes his tune. Unfortunately, fellow Congressman Dick Dodge will make sure that Johnson will not make a mistake that could ruin his career. The Distinguished Gentleman could've been a funny political satire that takes a shot at the dirty games that politicians play but it ends up being a lightweight mess that isn't nearly clever enough to warrant this feature. The rapid-fire jokes in this comedy are perfect for Eddie Murphy's style, and the charismatic actor manages to spit out a couple of funny one-liners, but this screwball comedy loses steam well before the credits roll.
Just Getting Started
Another misfire comedy with an incredible cast focuses on Duke Driver, a freewheeling manager of a luxurious resort in Palm Springs, California. Competition arrives when Duke is interested in the same woman as a former military officer. Unfortunately, Duke's past catches up with him, and he must put his differences aside and team up with Leo to stop whoever is trying to kill him. Just Getting Started is a tonally confused mess that dramatically incompetent. The top-notch talent attached gives it there all, especially Morgan Freeman, but the films shortcomings far outweigh the loaded cast.