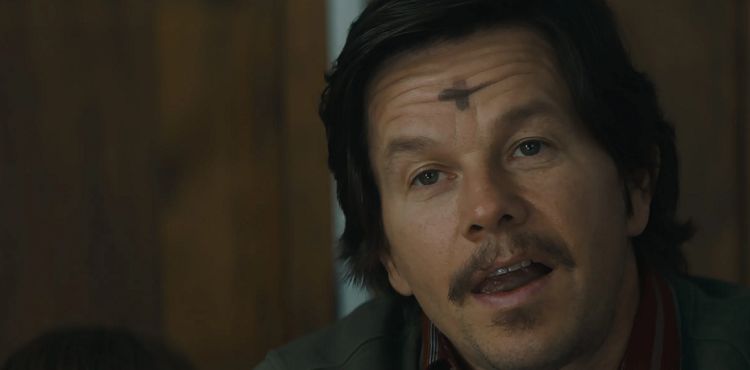 The American biographical drama film Father Stu, written and directed by Rosalind Ross in her directional debut, premiered last April 13 just in time for Holy Week. The film follows the true-life story of Stuart Long, an amateur boxer who ends his career early because of an injury. A chance encounter and an unforeseen mishap lead him to his journey toward priesthood. The film stars Mark Wahlberg in the lead role, who also serves as a producer of the film while Jacki Weaver, Mel Gibson, Teresa Ruiz, Niko Nicotera, Chiquita Fuller, and Cody Fern appear in supporting roles. In a review published by Variety, they praised Wahlberg in his performance saying, "Wahlberg gives a fine performance, especially when he goes to a place you weren't expecting." In the same article they wrote, "Father Stu" is not your everyday Hollywood religious odyssey — it's closer to "Diary of a Country Cutup." It's a surprisingly sincere movie about religious feeling, but it is also, too often, a dramatically undernourished one" If you enjoyed watching Father Stu and you're looking for similar films to watch, here are five movies that involve finding one's purpose and pursuing one's passion.
Chariots of Fire
The 1981 British historical sports drama film Chariots of Fire follows two British athletes who have different motivations in practicing their sport and competing in the 1924 Olympics. The plot of the movie centers on the two athletes, devout Christian Eric Liddel who is doing the sport as part of his devotion while Jewish Harold Abrahams does it for pride and to overcome prejudice. Just like Father Stu, the film includes themes about faith and motivation. The film stars Ben Cross and Ian Charleson as Abrahams and Liddell respectively, alongside Nigel Havers, Ian Holm, John Gielgud, Lindsay Anderson, Cheryl Campbell, Alice Krige, Brad Davis, and Dennis Christopher in supporting roles. The film received several awards and nominations including seven Academy Awards for which they won four, including Best Picture, Best Original Screenplay, and Best Original Score, and eleven at the 35th British Academy Film Awards, for which they won three, including Best Film. In Empire's review they gave the film five stars review and wrote, "Whether returning to it or discovering it fresh, Chariots might surprise you. It's funnier, more playful (stand up Ian Holm as Abrahams' trainer and a young Nigel Havers hurdling champagne glasses) than its stuffy rep suggests. It also has edges, fuelled by a fiery anti-authoritarian stance that takes pot-shots at Cambridge porters, the Prince Of Wales and everyone inbetween."
Into the Wild
Another film that features a journey towards the self is the 2007 American biographical adventure drama film Into the Wild written, co-produced, and directed by Sean Penn. The film is an adaptation of the 1996 non-fiction book of the same name written by Jon Krakauer and follows 20-year-old college graduate Christopher McCandless who decides to detach himself from wealth and material possessions by embarking on a journey in the Alaskan wilderness. The film stars Emile Hirsch, Marcia Gay Harden, William Hurt, Jena Malone, Catherine Keener, Brian Dierker, Vince Vaughn, Kristen Stewart, and Hal Holbrook. The film received positive reviews and was nominated for two Golden Globes winning Best Original Song (Guaranteed" by Eddie Vedder). It was also nominated for Best Editing and Best Supporting Actor for Holbrook at the Academy Awards. New York Times published a review of the film and wrote, "Into the Wild" is, on the contrary, alive to the mysteries and difficulties of experience in a way that very few recent American movies have been. There are some awkward moments and infelicitous touches but the film's imperfection, like its grandeur, arises from a passionate, generous impulse that is as hard to resist as the call of the open road."
Hacksaw Ridge
The 2016 biographical war film Hacksaw Ridge, directed by Mel Gibson and written by Andrew Knight and Robert Schenkkan, is based on the 2004 documentary The Conscientious Objector which follows the true story of pacifist Desmond Doss who served during WWII as a combat medic and saved 75 men in the Battle of Okinawa without using a firearm. The film centers on his experiences when he was drafted for war to becoming the first conscientious objector to be awarded the Medal of Honor for his service. It stars Andrew Garfield as Doss, with Sam Worthington, Luke Bracey, Teresa Palmer, Hugo Weaving, Rachel Griffiths, and Vince Vaughn in supporting roles. The film received critical acclaim, especially for Gibson's direction and Garfield's performance in the film. It received numerous awards and nominations including six Oscar nominations at the 89th Academy Awards: Best Picture, Best Director, Best Actor for Garfield, and Best Sound Editing, winning Best Sound Mixing and Best Film Editing. It also received nominations for Best Picture, Best Director, and Best Actor at the Golden Globe Awards and 12 AACTA Awards nominations, winning Best Film, Best Direction, Best Original Screenplay, Best Actor for Garfield, and Best Supporting Actor for Weaving. In a review by Empire, they praised the film especially Garfield's performance saying, "Occasionally soapy on the homefront but cataclysmic in combat, this is a worthy addition to the WWII canon. Garfield underpins it all with skill, showing that sometimes, war can be humanizing too."
Nacho Libre
Unlike Father Stu and the other films above, the 2006 comedy-drama film Nacho Libre is not based on a true story and is a comedy film that will give you lots of laughter. The plot however has some similarities with Father Stu in an opposite way with the story following a Catholic friar played by Jack Black who strives to be a luchador (wrestler) to help the orphanage where he works. The film was directed by Jared Hess with a screenplay by Jared and Jerusha Hess and Mike White. The main cast also includes Ana de la Reguera, Héctor Jiménez, and Silver King. The film received generally positive reviews and in The Guardian's review they described the film as a "very funny film" and wrote, "The sight-gags, the goofy dialogue, the wacky pastiche, the sheer comedy craftsmanship: it's all terrifically done."
Chef
The last on our list differs from Father Stu'and the other films in this list but it also centers on themes about following one's passion. The 2014 American road comedy-drama film Chef, directed, written, co-produced by, and starring Jon Favreau follows a chef who quits his job in a prestigious restaurant and finds himself operating a food truck with the help of his family and friends. The film also stars Sofía Vergara, John Leguizamo, Scarlett Johansson, Oliver Platt, Bobby Cannavale, and Dustin Hoffman. The feel-good film will not only leave you hungry but will keep you invested in the lead character's journey Rolling Stone published a review of the film and wrote, "Chef is deliciously entertaining, comic, touching and often bitingly true, since Favreau is happily allergic to jokes without a character base. All the actors are aces, with Vergara showing a subtlety and depth outside the range of her role on Modern Family."
Tell us what's wrong with this post? How could we improve it? :)
Let us improve this post!