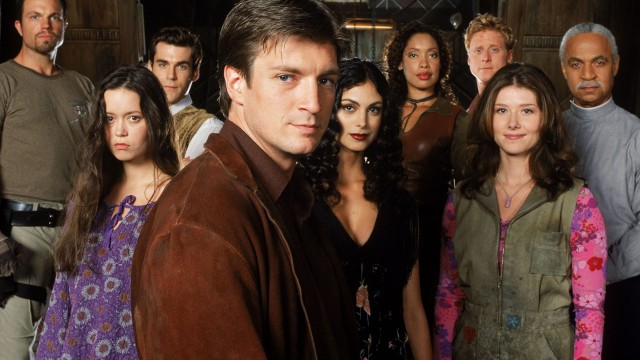 Remember around 3-4 years ago when the Science channel aired an hour-long reunion special with the Firefly cast where they got them all together to reminisce about old times, ten years later? I really miss that and frankly I'm still suffering from Firefly withdrawal.
They talked about all the usual stuff from cancellation to the bond they shared on set, but more importantly, we got a look into the probably-will-never-happen-but-never-say-never future of the show. As in, plot lines that never aired. Some involved dark secrets about characters. Others were a bit on the happier side. A few had almost entire scripts written in people's heads.
Here are a few of our favorites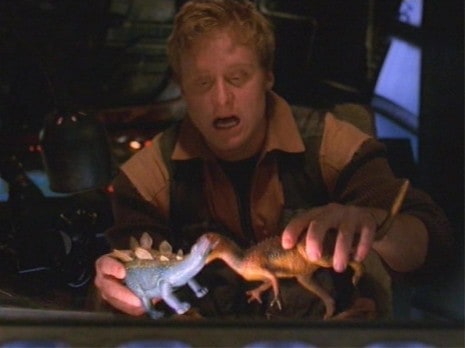 1. Alan Tudyk's Dogs
Alan Tudyk pitched a few episodes of the show, and one that never aired was when the gang was assigned to capture huge feral dogs for a space dogfighting ring. They accidentally get sprayed with pheromones that attract the dogs, and all hell breaks loose. Eventually, River communes with the dogs calming them, making them useless to sell.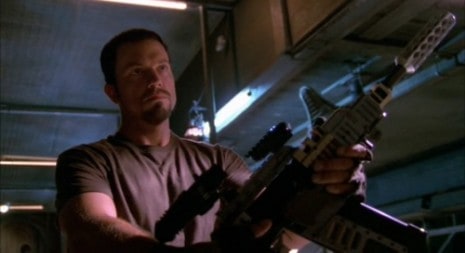 2. Jayne's Ship
Adam Baldwin suggested that he was thinking about how Jayne might eventually split off from the main group, and get his own ship that he tries to use to compete with Mal. The two have always had something of a rivalry, so it makes sense. Of course, the venture would fail miserably, and Jayne would have to come crawling back humbled, but I think that would have been kind of a great one.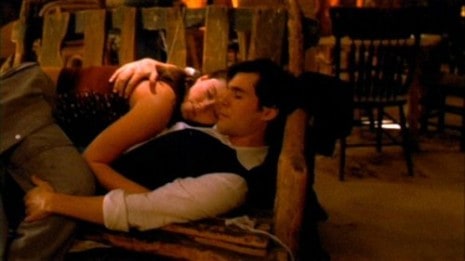 3. The Babies
These aren't specific episodes per se, but both Alan (Wash) and Sean (Simon) were under the impression that they'd be having babies with their respective love interests, Zoe and Kaylee. The group then went on to say how Jayne could babysit the kids and there'd be a Firefly day care. Pretty funny.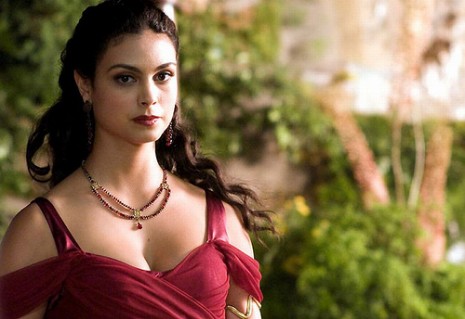 4. Inara's Secret
We all know at this point that Shepard Book had a secret, as it was made pretty obvious at various points of the show. That would have been explained eventually, but so would Inara's. And here I didn't even know she had one. It was that she was dying. Yes, dying. She had some sort of terminal condition, that the show never got into, but it was hinted at very, very briefly in a few scenes, and would have come up later for certain.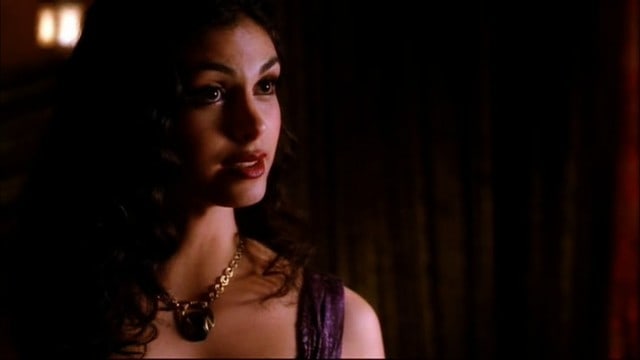 5. Inara's No Good Very Bad Day
Inara had a "mystery syringe" on the show, but now we know what it was for. The idea was that if she was forcibly raped by one of her clients, the drug would kill the attacker. One of Joss Whedon's first episodes pitched to his writers was and episode where Inara got captured by Reavers. When Mal finally found her, the entire ship full of Reavers would be dead, implying a brutal assault. At that point, Mal would finally treat her like a lady. Really, really dark stuff here.
Lastly, Whedon said that if the show had lived on, he wouldn't have killed anyone like he did in Serenity. So imagine on fans, imagine on.
I still hold out hope that we haven't seen the last of Firefly, and with Whedon on top of the world as of late, I think there's a better chance than ever he could revive it in some capacity eventually. Perhaps a pipe dream, but one I'm willing to believe in.
By the way, you can get the entire 4 disc DVD set for 15 bucks on Amazon just in case you haven't picked it up yet.
Tell us what's wrong with this post? How could we improve it? :)
Let us improve this post!