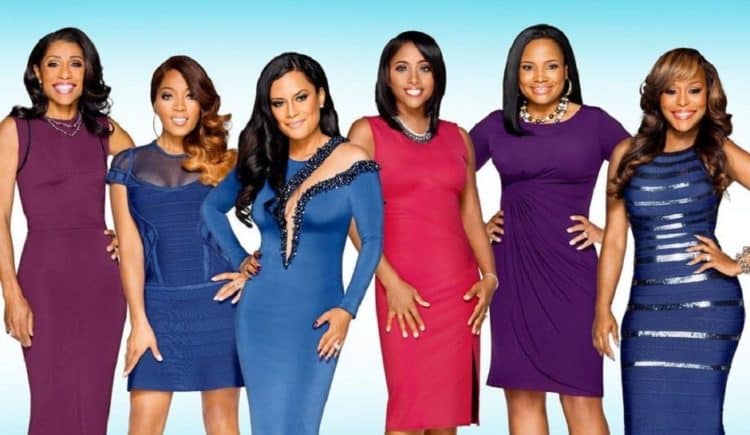 Married to Medicine is a BravoTV reality show that follows the drama and lives of real world doctors — both men and women. As Season 7 began in September, the show continues to hold ratings high enough to keep the cable channel happy. One of its key attractions is allowing average people to see how the "other half" lives. As it turns out, they have the same problems and face the same challenges we all do. Watching the show will help you see life lessons being played out right in front of your screen. Here are five of those lessons.
1. Some problems take time to resolve
In an instant society where everything is "on-demand", where problems are resolved in 30 or 60 minute episodes (120 minutes for movies), when people living real lives and are having real problems, often there are no easy solutions. People need to take time to step away and get some perspective instead of trying to force the situation. But this life lesson has to be put in its proper perspective because there are people who will use this life lesson to drag out problems indeterminately and never try to get around to actually resolving them.
2. Married people can have different priorities at different times
The basic concept of marriage is that two people will be together and do the majority of things together: go on vacations, go to social events, visit friends and neighbors, and handle the day-to-day affairs of life. But there are times when their work or social life takes them in different directions. He can't always be there for her and vice-versa. When these times occur, the goal is to work together and arrive at a compromise and move forward. The idea that each person is going to get everything they want from a relationship is emotionally immature. The ultimate goal is to reduce the number of these compromises to the lowest level possible over time.
3. Being completely honest with someone is a life lesson learned over time
Most people want others to be honest with them. Yet there are a number of times when how you're honest is more important than what you're trying to be honest about. Different people feel differently about different things. To be completely honest with someone requires that you know them very well and you have a relationship history together (not necessarily a dating one). If you aren't at the place with the other person you need to learn to couch the truth. The problem with being completely honest is that is often comes off as judgmental and is communicated in the sense of "I'm telling you something." One method to use is ask a question rather than telling them something. The topic can remain the same and you won't come off as judgmental.
4. There are times that can be labeled "a point of no return."
Everyone will face a decision at some point in their lives where it clearly will be labeled a point of no return. What this means is that there will be consequences for the decision regardless of whether you can reverse the decision. In this particular video clip, though the women may be stereotyping the actions of the men, the reality is nothing is going to change that stereotype — not for a while at least. It has been said that perception is reality, but the truth is perception is their/your reality. To ignore your perception means losing your personal concept of reality. Every decision is made on the basis of our own perception of reality, otherwise we will be looking at everyone else to try and tell us what is really going on. When making a decision, but especially a major decision, keep in mind that whatever you do it has the potential to end up as a point of no return.
5. There are times it pays to stay out of the fray
People who are experienced in life relationships know there are times when the best thing to say is nothing. A couple of the major reasons for this are: one person has already made their mind up so no matter what anyone says it will not be heard; or emotions are running too high and the people involved will not listen to reason until they calm down. One telltale sign that signals you to not get involved is hearing someone say, "I don't care what you say." The question that should immediately pop into your mind is, if that is true what is there to discuss or argue about? Applying this life lesson is not as easy as it appears at first glance because it is possible you have a strong opinion or strong feelings about what is being talked about. This is why it is not only a life lesson but a lifelong lesson.
Most of the video clips used in these life lessons involve confrontations in one form or another. Confrontation is inevitable in close relationships because it is presumed the people care about one another. The closer someone is to you, the greater their power to say or do something that will hurt you. This idea is an obvious reality with family, and is why so many reality shows feature groups of people who have to work together or live together. Becoming vulnerable is no easy task, and trusting someone with that vulnerability is even more difficult. When that trust is violated — or perceived to have been violated — it is very difficult to repair.
Dealing with conflict is something that everyone has to learn how to do to be a part of society. Someone once said that each of us has to pick the battles that we will fight because you can't fight every battle. This is something to think about.