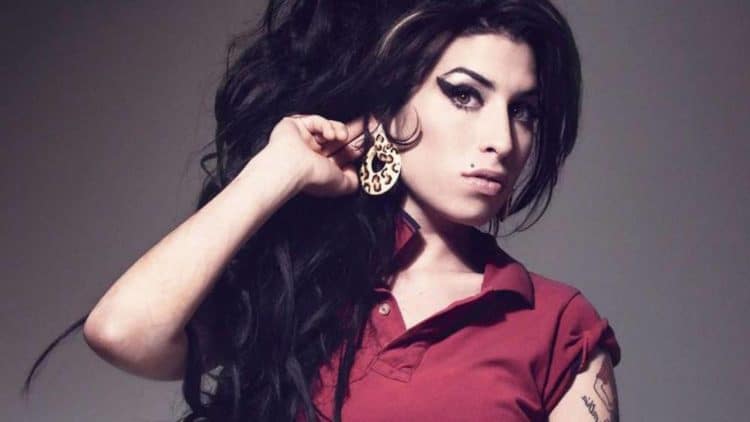 A biopic can be entirely flattering or more than a little condescending, but as with so many things, it's all about the perspective that's being used and the point of view of the audience members that are watching. Amy Winehouse was to many people a very talented and popular musician in her time, but her personal troubles weren't much of a secret to anyone. In a coming biopic, it's fair to say that there are some things that are going to come out, and whether they're known facts that the public has access to or not is bound to be a point of contention for a lot of fans. Those that hold Amy up as an icon, someone who was worth following despite her many troubles, are bound to vilify the effort and will perhaps even say that it's not the truth. However it plays out, the one thing that needs to be done, among many, is to find the right person for the role, and hope that things work out.
Here are a few actresses that could take on the role of Amy Winehouse.
5. Uma Thurman
It does feel possible that Uma is close to aging out of this role since Amy was only 27 when she died, which means that Uma, who is well into her 50s now, might have to rely on makeup and possibly even digital de-aging software to pull off a role like this. In terms of talent, she has plenty, but in terms of youth, she might not be the first pick unless she happened to be the only one that could take the role. But after all she's done in her career at this point it does feel that she might be able to make a little magic happen. Whether she'd even be considered is a good question, but it would be wise to keep her on deck.
4. Lady Gaga
This is another pick that has to do with looks since in a biopic it's usually nice if the actor can at least look something like the person that's being portrayed. Joaquin Phoenix did a pretty good job in Walk the Line as Johnny Cash, but there are times when biopics don't appear to care too much about appearance and are more concerned with other matters. This is a little off-putting for audiences sometimes as it indicates that those making the movie don't really care about accuracy or what it might take to find someone with the looks and the talent that might be waiting for such an opportunity.
3. Anna Kendrick
This is another impressive actress who might be able to take on the role in terms of appearance and possible talent, though it's likely that she might be a bit lower down the list. It all depends on who the director and the producers have faith in though, so there's a good chance that she might be kind of high on the list given her appearance. Anna has been praised by a lot of people and kind of ignored by others while being criticized by several people as well. There's no real way to tell whether she'd be a good pick until the chance was actually given to her, but until it happens it's easy to sit and wonder what might happen.
2. Dakota Johnson
People might think that it's all about looks when it comes to a biopic, and that is an important aspect no doubt, but at the same time one can't help but say that acting talent might be a good idea to look for as well. Some might not think that Dakota Johnson has such talent since the Fifty Shades of Grey movies didn't really depend on the acting skills of anyone that stepped onto the screen. But Dakota does have enough talent to make something like this happen if she decided to open up and let loose with the attitude, since like it or not, Amy was known for a few things, and her outbursts were one of them.
1. Anne Hathaway
This might meet with a bit more resistance since there are plenty of people that don't really care for Anne Hathaway for their own reasons, and then there are those that absolutely love her and would like to see her in many projects. But compared to the others she might have the best chance simply due to the fact that for one reason or another she's seen as the go-to actress at times. For this story that might not be the case but it does feel as though someone, somewhere might say that it's the wisest decision and that it could work perfectly. Hathaway is a good actress and could make it work, but it might be something that would cause a bit of controversy.
It could be an interesting biopic, to say the least.
Tell us what's wrong with this post? How could we improve it? :)
Let us improve this post!