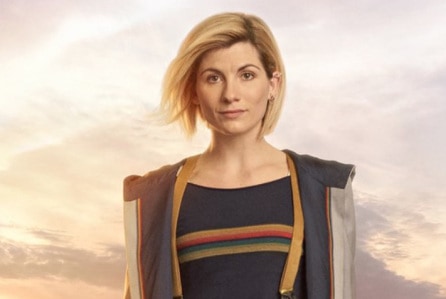 You really need to be a Dr. Who fan to get the entire gist of this but there is about to be a woman playing the all-important role of the famed time lord and people are in an uproar about it. Few times have I seen any character become so important to fans that the emergence of each new actor taking up the mantle is met with this kind of breathless anticipation. And when Jodie Whittaker was announced to be the new Dr. Who an entire section of the Dr. Who fan base just exploded. Well here's a first look at her in the garb she'll be wearing and to be honest it's a nice look that seems to herald a new chapter in the life of the time lord that could be a lot different in a very interesting way.
But some fans are simply not having it. These are the same fans that have been up in arms in the past over those actors they perceived as being somehow less than adequate for the role. This has led some fans to absolutely revolt over the choices made for this character, going so far as to quit supporting the show altogether. But real fans, no matter how shocked and appalled they might be, will still continue to follow the story if not the character, since that is one of the many aspects of the entire franchise that is the most important to recognize.
You're no less of a fan if you don't like the individual that's been cast to play your favorite character, but giving up on the story entirely, especially if you've followed it for a long time, is showing a decided lack of faith that is almost like a betrayal. Some might find it silly to think that they could possibly betray a story, a tale that will continue whether they're there or not, but the only reason stories exist is because they are read, listened to, and watched by those that enjoy them. Ignoring the story over the casting of a certain character is a faithless move that does in fact diminish the claim of anyone stating that they are in fact a fan.
So the new Dr. Who is a woman? Who cares? If Whittaker can act the part then she deserves to be there. Someone obviously had some faith in her abilities to bring her into the story and it will be interesting to see what she can do. Female characters are making a big push in film and TV at this time and in many cases it's been an improvement that seems to be catching on. This won't by any means be a call to replace all favorite male characters with women, but if the role can go to a woman by dint of her deserving it then so be it.
Just give her a chance and see what she can do, she might pleasantly surprise a lot of people.
New series. New Doctor. New look! #DoctorWho pic.twitter.com/0zIew8QiuS

— Doctor Who Official (@bbcdoctorwho) November 9, 2017