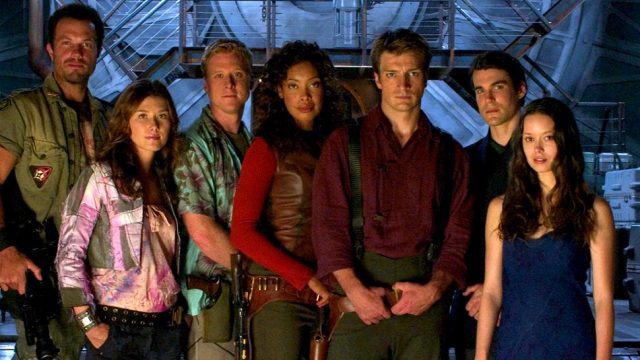 Back in January of this year during an executive panel, Fox Broadcasting President of Entertainment David Madden said conversations are ongoing for a follow-up to last year's X-Files return. After the panel, Madden added that he'd hope to put it on air in 2018, although January might not be doable. The plan is for an initial six episodes. Why do I bring this up? Because FOX shows are being rebooted like crazy. If Prison Break isn't any indication we don't know what is. According to Rotten Tomatoes, in addition to X-Files there's one more show that Madden mentioned.
Given the success of Fox's reboots of The X-Files and 24, and Prison Break returning this year, Madden said he'd be open to a Firefly reboot if Joss Whedon himself wanted to revisit it. Madden suspects Whedon is now too busy with movies, and he would not consider doing Firefly without Whedon.
I'm just throwing that out there. Do I think it's going to happen this year? No. I don't think there's even a remote chance of that happening. But it's hard to argue with humongous fan bases and dollar signs. Firefly has an enormous legion of dedicated fans who would tune in to anything Firefly related at the drop of a hat. And you can't tell me the cast wouldn't be completely down to do this.
Like I said, I'm not saying it's going to happen but if the head of FOX broadcasting is on board, he'll just need to do a little sweet talking to Joss Whedon when the time is right. Let's hope that time is very soon.
Tell us what's wrong with this post? How could we improve it? :)
Let us improve this post!