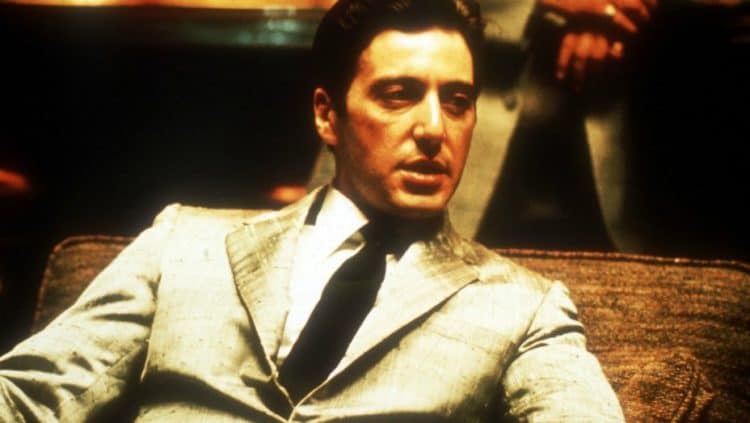 The "Razzies" honor the worst film and actors of the past year. The event began in the Los Angeles living room of John B. Wilson, a University of California, Los Angeles film graduate and publicist. He and his friend, Mo Murphy (also a UCLA film graduate and movie maker) thought it would be fun to invite friends over the night before the Academy Awards for a pot luck dinner to talk about and vote for the worst films of the year. The informal first Razzie Awards Ceremony was held on March 31, 1981.
The Razzies event grew in popularity each year and by the fourth year, CNN and major wire services covered it. The format has grown in style and the voting process has become a bit more technical, but the Golden Raspberry Awards remains a fun event for Hollywood to poke fun at some of the worst films and actors of the past year. It is rare that any of the winners would show up for the ceremony, but some surprise guests including Sandra Bullock and Halle Berry, showed up to accept their Worst Actor award for fun. Often winners of the Razzie are actually good actors, like Sandra Bullock and Halle Berry, who have won Oscars for work in other films.
Here are 20 fine actors who have won a Razzie.
Sandra Bullock, All About Steve
Sandra Bullock is one of the greatest actresses of all time. Her "girl next store" persona helped launch her career but she's also shown her talent range in film. For decades Bullock has delivered award winning roles in movies including "Speed", "Miss Congeniality" and "Gravity". In 2010, Bullock won awards for both Best and Worst Actress. The day before she won the Academy Award for Best Actress for her role as Leigh Anne Tuohy in "The Blind Side", Bullock won the Razzie for Worst Actress for a different role. Certainly her worst role ever was Mary in "All About Steve". The movie was about an eccentric and obsessed woman chasing a handsome CNN cameraman around the country. However, Bullock proved what a great sport she is. Unlike most Razzie winners, Bullock showed up at the 2010 ceremony to accept the Worst Actress role. She even brought a cartful of "All About Steve" DVD's for the Razzie voters and challenged them to do better at reading the lines of her character.
Laurence Olivier, Inchon
Sir Laurence Olivier is one of the greatest actors of the twentieth century. A trained stage actor, Olivier starred in films including "Wuthering Heights", "Pride and Prejudice", "Rebecca", "Henry V" and "Spartacus". Over the course of his career, Olivier won 4 Academy Awards and several other awards. He also won a couple Razzies later in his career. He won the Worst Supporting Actor Razzie in 1980 for his role in the 1980 remake of the hit 1927 movie "The Jazz Singer". The film was successful at the box office but critically panned. It should also be noted that Neil Diamond was nominated for the Golden Globe and the Razzie for Best and Worst Actor in the movie. The following year, Olivier won the Razzie for Worst Actor in "Inchon", a Korean epic war film. Olivier played General Arthur MacArthur. The film was panned for being overdone, and Olivier was honest in saying that he only took the role for the money he was paid to do it. He won the Razzie for Worst Actor.
Faye Dunaway, Mommie Dearest
Faye Dunaway has won Oscars, Emmys, Golden Globes and BAFTA awards for her critically acclaimed roles in several movies since her acting career began in 1962. She has starred in movies including "Bonnie and Clyde", "Chinatown" and "Three Days of the Condor". Dunaway is considered a Hollywood legend. She will also be remembered for some disappointing moments in her career. At last year's Oscar ceremony, Dunaway announced the wrong winner for Best Picture, but she and Warren Beatty were given the wrong envelope. One role that Faye Dunaway probably wants to forget won her the Razzie for Worst Actress and damaged her reputation in Hollywood. In 1981 Dunaway played the role of Joan Crawford in the autobiographical "Mommie Dearest" based on Hollywood actress Crawford's disgruntled adoptive daughter Christina. Joan Crawford was considered a Hollywood legend, so the film didn't sit well with much of Hollywood. Dunway's acting was also panned for being overdone as the glamorous Hollywood starlet who abused her children behind closed doors.
Roberto Benigni, Pinocchio
It's difficult to believe that the talented Roberto Benigni would follow up his award winning role in 1997's "Life is Beautiful" with the absurd 2002 movie "Pinocchio". Benigni directed, wrote and starred in "Life is Beautiful", the touching film about a man who is sent to a Nazi concentration camp with his young son and creates a game of the situation to protect his son from the atrocities. The movie won several awards including the Oscar for Best Picture, Best Actor and Best Screenplay. In 2002, Benigni directed and starred in the ridiculous adaptation of the classic fairytale "Pinocchio". Critics panned the movie which received a 0% rating on Rotten Tomatoes. Benigni received the Razzie for Worst Actor.
Marlon Brando, The Island of Dr. Moreau
Marlon Brando has been named one of the top actors who began his career before 1950 by the American Film Institute. The great actor began his career on stage 1944. His film career includes "A Streetcar Named Desire", "On the Waterfront" and "The Godfather". Brando has won several prestigious awards. The political activist famously refused to accept his Oscar for Best Actor for "Apocalypse Now" in 1973 in protest of the portrayal of Native Americans in film. Unfortunately late in his career, Brando played the mad scientist in 1996's "The Island of Dr. Moreau". The role won Marlon Brando the Razzie award for Worst Supporting Actor.
Halle Berry, Catwoman
Like Sandra Bullock, Halle Berry has proven herself as an excellent actress, playing a variety of roles that show her range. She's starred in movies including "Jungle Fever", "Boomerang", and "X-Men". Along the way, Berry has won several awards for her roles. She also starred in television including 1999's "Introducing Dorothy Dandridge". In 2003 she won the Oscar for Best Actress for her critically acclaimed role in "Monster's Ball". Unfortunately, Berry took the lead role of Catwoman a few years later. "Catwoman" was panned, and Berry received the Razzie for Worst Actress. Like Sandra Bullock, Halle Berry proved what a good sport she is. She showed up to accept her Razzie award. She accepted the Razzie with her Oscar for "Monster's Ball" in hand and cried fake tears. Berry told the audience that her mother had taught her that it was important to be a good loser in order to be a good winner.
https://www.youtube.com/watch?v=2S6eUFbOfIU
Al Pacino, Jack and Jill
Al Pacino has had a successful film career for over 5 decades. He has been recognized for his work with many awards including Tonys, Emmys, Oscar, BAFTA, and Lifetime Achievement awards. His iconic films include "The Godfather", "Dog Day Afternoon", "Author! Author!", "Scarface", "Scent of a Woman", and"Any Given Sunday". It's difficult to believe that such a great actor would appear as himself in the silly slapstick Adam Sandler movie "Jack and Jill" in 2011. "Jack and Jill" is one of the worst Adam Sandler films where he played the double role of Jack and his fraternal twin sister Jill. Pacino appeared as himself in the movie and became obsessed with Jill. The movie is silly and Pacino's role which included a ridiculous Dunkin Donuts commercial won him the Razzie for Best Supporting Actor. Adam Sandler won the Razzie for Worst Actor for "Jack and Jill".
Nicole Kidman, Bewitched
Australian American actress Nicole Kidman has made a name for herself in Hollywood with several film roles. She has starred in films including "Dead Calm", "Days of Thunder", "Far and Away", "Eyes Wide Shut" and "Moulin Rouge". She has won several awards including the Academy Award in 2002 for her role as Virginia Wolfe in "The Hours". Kidman has made very few bad films in her career. However, she played Isabel Bigelow/Samantha Stephens in the disappointing film retooled version of the classic 1960's sitcom "Bewitched" in 2005. Although she did not win the Razzie that year for Worst Actress, Kidman and co-star Will Ferrell did win the Razzie for Worst Onscreen Combo.
Eddie Redmayne, Jupiter Ascending
Eddie Redmayne, the English theater trained actor, broke into film in 2006. He appeared on stage in plays including "Richard II and "Les Miserables" and films including "The Good Shepherd" and "The Other Boleyn Girl". The talented young actor won the Academy Award, Golden Globe and BAFTA for Best Actor for his role as physicist Stephen Hawking in 2014's "The Theory of Everything" and seemed to be at the breakthrough of his film career. It's perplexing that Redmayne chose his next role in "Jupiter Ascending" for which he won the Razzie for Worst Actor. The film by the Wachowski brothers who created "The Matrix" was highly anticipated. Redmayne played villain Balem Abrasax and was terrible. His portrayal created laughs in an action adventure film not meant to be funny.
Liza Minelli, Arthur 2: On the Rocks
The daughter of film icon Judy Garland, Liza Minelli made a successful stage and film career for herself. For her role as Sally Bowles in the award winning 1972 musical "Cabaret", Minelli won the Academy Award for Best Leading Actress. Minelli delved into comedy in the successful 1981 movie "Arthur" with Dudley Moore. Unfortunately, the sequel "Arthur 2: On the Rocks", was not as well received. Minelli won her first Razzie for her role as the poor fiancé of rich, disinherited, alcoholic Arthur. Although she continued as a stage actress, Minelli's film acting never gained momentum. She won a second Razzie for her role alongside Burt Reynolds in 1987's "Rent-a-Cop"
John Travolta, Battlefield Earth
John Travolta established his career as an actor in the 1970's and early 1980's with hit roles in television's "Welcome Back Kotter" and movies including "Grease" and "Saturday Night Fever". Fans of the actor were excited to see Travolta revive his acting career and prove his range when Travolta appeared in the 1994 film, Quentin Terantino's "Pulp Fiction". Travolta continued to show his dynamic acting skills in movies including "Face/Off", "Get Shorty" and "Hairspray". Fans and critics were disappointed when Travolta starred in "Battlefield Earth" in 2000. Travolta, a Scientologist, had tried for years to make the movie based on Scientology founder L. Ron Hubbard's 1982 novel. The movie was a disaster. It was a commercial failure and critics panned Travolta's acting. "Battlefield Earth" has been called the worst film of all time. Not surprisingly, Travolta won the Worst Actor Razzie for his role in the movie. He also won the award for "Lucky Numbers" the same year.
Kevin Costner, Robin Hood, The Postman, Wyatt Earp
Kevin Costner has a successful career as an actor, director and producer. His most popular films include "The Big Chill", "The Untouchables", "Bull Durham", "Field of Dreams", "Dances With Wolves" and "JFK". He has won multiple awards for his films and also awards for the television series "The Hatfields and the McCoys". Along the way, Costner has been involved in some films that were flops like "Waterworld". Costner has won a few Razzies. Although 1991's "Robin Hood: Prince of Thieves" was a box office hit, Costner won the Razzie for Worst Actor. He also was honored with Razzie awards for "The Postman" and "Wyatt Earp".
Ben Affleck, Gigli, Daredevil, Paycheck
Ben Affleck started his acting career in the 1990's and it wasn't long before he found success. He found success in movies including "Dazed and Confused" and "Good Will Hunting", which he and screenwriting partner Matt Damon won the Oscar for. Affleck was at the height of his acting career in epic films like "Armageddon" and "Pearl Harbor". He took a detour from his acting success in 2003 when he won 3 Razzie awards. The notoriously bad movie "Gigli", the ridiculous superhero movie "Daredevil" and "Paycheck" each earned Affleck Razzies. Fortunately, the actor was able to rejuvenate his career with "Hollywoodland", "Gone Baby Gone" and the award winning "Argo" which Affleck starred in and produced.
Bruce Willis, Armageddon
Bruce Willis began his acting career on stage and in television, most memorably for his role as David Addison in the 1980's hit show "Moonlighting". Willis' movie career took off in the 1990's with hits like "Die Hard", "Pulp Fiction", "12 Monkeys" and "The Sixth Sense". Willis had a small hitch in his successful acting career in 1998. Although "Armageddon" was a commercial success and despite its cast of good actors, Willis' performance as Harry Stamper was not his best. Willis won the Razzie for Worst Actor for the role. he also won the Razzie that year for less successful films, "Mercury Rising" and "The Siege".
Cameron Diaz, Sex Tape, The Other Woman
Cameron Diaz broke out as a film actress with 1994's "The Mask" opposite Jim Carrey. She went on to star in popular romantic comedies and farce comedies including "My Best Friend's Wedding", "There's Something About Mary", "Charlie's Angels", "The Holiday" and "Bad Teacher". Cameron Diaz has proven her acting skills in comedy and drama and has led a successful career. Unfortunately, Diaz won Razzies for Worst Actress in 2 movies in 2014, "The Other Woman" and "Sex Tape". Both comedies were right up her ally but she failed to deliver good performances. In her defense, Diaz didn't have good scripts to work with in these over the top movies.
Leonardo DiCaprio, The Man in the Iron Mask
The talented Leonardo DiCaprio began his acting career as a kid in commercials and on the television series "Growing Pains" in the 1990's. He quickly found success as a young boy in film with movies including "A Boy's Life", "What's Eating Gilbert Grape" and of course the epic James Cameron film "Titanic". The talented actor continued his successful career in films including "The Departed", "The Great Gatsby", "The Aviator", "Blood Diamond" and "The Wolf on Wall Street". It wasn't until 2015 that DiCaprio would finally win the Academy Award for his role as Hugh Glass in the epic film "The Revenant". Although he is great actor, DiCaprio had at least one bad movie. He won the Razzie award for 1998's "The Man in the Iron Mask".
Sharon Stone, Basic Instinct 2
Sharon Stone has a long career and has proven to be a talented actress. Stone began her career in television and began acting in movies in 1990's "Total Recall" opposite Arnold Schwarzenegger. In 1992 she starred opposite Michael Douglas in the hit erotic thriller "Basic Instinct". Stone continued her successful career in films including "Casino" and "The Muse". Unfortunately, Stone reprised her role as novelist and suspected serial killer Catherine Tramell in the 2006 sequel to "Basic Instinct" and it was a disaster. She won the Razzie for Worst Actress.
Charlton Heston, Cats and Dogs
Charlton Heston is a film legend. The actor began his career in the 1940's and 1950's. He will always be remembered for his roles in epics including his role as Moses in 1956's "The Ten Commandments" and as Ben Hur in 1959's "Ben Hur". Over the course of his career, Heston starred in classics like "The Planet of the Apes", "Soylent Green", "Airport 1975", "Earthquake" and "Midway". The veteran actor continued to work in films through the early 2000's. Several roles included small honor appearances in remakes of movies including "The Planet of the Apes" and "Ben Hur". Nothing can explain why Heston appeared as the voice of the Mastiff in the 2001 movie "Cats and Dogs". For this role, Heston won a Razzie.
Tyler Perry, A Medea Christmas
In 2011 Tyler Perry was named as the highest paid man in entertainment by Forbes Magazine. The talented entertainer began his career writing and producing for theater and creating television shows including the popular "Tyler Perry's House of Payne" which ran on TBS for 8 seasons. He also has a partnership with Oprah Winfrey and her OWN channel. One of Perry's most beloved characters is Medea. He plays the role of Medea, a strong black woman who first appeared in 2005's "A Diary of a Mad Black Woman". Medea is a popular character and several movies were made by Perry featuring her. Unfortunately, 2013's "A Medea Christmas" was not so well received. Perry received the Razzie for his performance in that film.
Tom Cruise, Interview with a Vampire
Tom Cruise began his long successful career as a Hollywood actor in 1981's "Taps" and 1993's "The Outsiders". Cruise catapulted to fame in "Risky Business" that year. He was at the top of his game with "Top Gun", "Rain Man" and "Born on the Fourth of July". Cruise continued his success with films including "A Few Good Men" and "Mission Impossible" and "Jerry Maguire". Cruise is one of Hollywood's highest paid actors. He has been nominated for several prestigious awards and for several Razzies of which he has won 2. He won the Razzie for bad acting in 1995 for Worst Screen Couple with Brad Pitt in "Interview with a Vampire". He was nominated for Worst Actor in 1989's "Cocktail" and 2006's "War of the Worlds". Cruise is nominated again for this year's Worst Actor Razzie for "The Mummy".
Tell us what's wrong with this post? How could we improve it? :)
Let us improve this post!