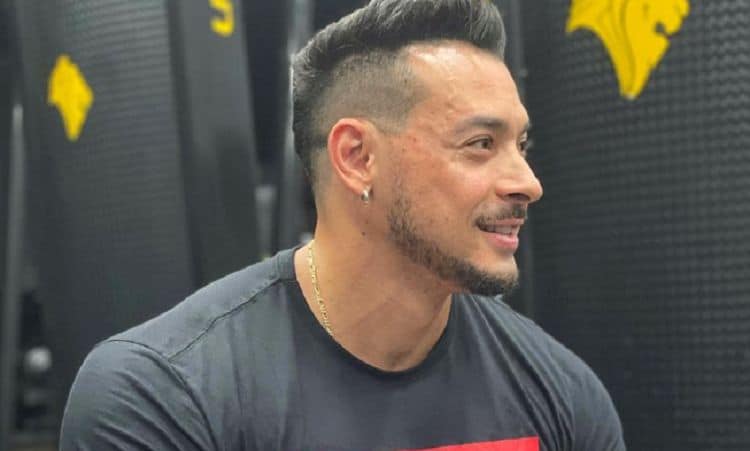 Growing up in a country in which you see beautiful bodies everywhere you turn is nothing short of motivating. For Felipe Franco, however, it was watching his own father put in the work and determination to become a bodybuilder that inspired him. He wanted to be like his father, and they are still so close. The Brazilian bodybuilder has been working hard his entire life – from the time he was a teen – to make sure that he sets, meets, and exceeds his goals, and he's yet to let himself down. Every day is a challenge in some new manner, but he's always up for it, and he is not afraid to put himself out there to get what he wants. Here's what you need to know.
1. He's an 80s Kid
He's been working hard his entire life, and that includes taking care of his body and his health. That's why his fans are shocked to find out that he was born on May 17, 1982. He's been living his best life for a long time, and it's been something of a treat for him to get to do this while also being so healthy for so long.
2. He is from Brazil
He grew up in South America. He was born and raised in the beautiful city of Rio de Janeiro, Brazil. His entire childhood was spent there. He attended local private schools in the area throughout his entire childhood. It's his home, and he appreciates that.
3. He is a Little of Everything
He doesn't limit himself to one thing in life. He's a man who likes to do it all, and he's good at doing it all. He's a bodybuilder. He is a YouTube star. He's a man who has created his own business. He's an athlete. He's a fitness trainer. Don't try to put him in a box. He won't fit – literally or figuratively.
4. He is a College Graduate
Following his private school education as a child, he began attending courses at a local university. He was a student at the Federal University of Rio de Janeiro, though we don't know what he chose as his personal field of study at the time.
5. He is Close to his Family
No matter the level of fame and success he's managed to find for himself as an adult, he's been able to focus on things such as his family with ease. He is close to both his mother and his father, and he regularly shares photos of all three of them together. Having a close family who supports your dreams is something special.
6. He's Been Doing This Forever
Most kids who turn 17 are just thinking about graduating and having a good time prior to college. This kid was thinking about what kind of bodybuilding he could do with his life. He got his start in the business at the age of 17, which is almost unheard of.
7. He is Always a Student
Here is what makes this man unique. He approaches everything with the concept that he is the student learning something new. He knows that he will never know it all. He knows that there is always something to learn, and if you approach things like you want to learn them, you're going to go a lot further than if you don't. He's made this a career, and it's worked.
8. He is a Motivator
One thing that stands outa bout Felipe is that he likes to motivate others. His goal is to ensure those following along on his journey are also learning to do something unique with their own lives. Whether the people following along want to lose weight, get in shape, be healthier, or just change their lifestyle as a whole, he hopes to motivate them to do just that.
9. He Gets it From His Father
His own father was also a bodybuilder in his day. His son learned from him, and it's a family thing now. Imagine being a man whose son just wants to grow up and do what you do, be like you, and who admires you so much. It was something that brought them even closer together, and it's turned into a passion.
10. He's Private
We don't know much about this man's personal life. He is a man who is doing what he can to keep his private life to himself, and there is nothing wrong with that. We know that he's been in a few relationships throughout the years, but we know very little about him otherwise.
Tell us what's wrong with this post? How could we improve it? :)
Let us improve this post!