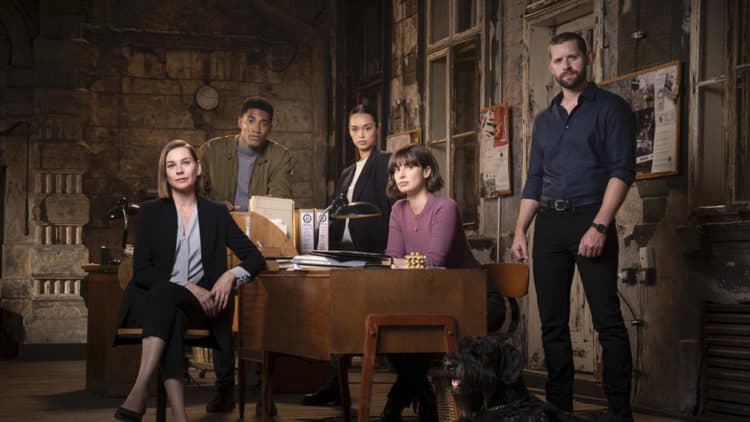 When CBS introduced the world to "FBI," in September of 2018, we became fans. There is something that we all love about a crime drama that involves solving cases and getting to know the people doing the world to solve the cases. The show was such a success that it went the route of "CSI," and a second franchise was born. With a few crossover moments between, "FBI: Most Wanted," also became a hit when it premiered for its first season on January 7, 2020. Going into the original show's fourth season and the spin-off's third, we now get a third dose of the FBI franchise in September 2021 as CBS creators bring us, "FBI International," which is slated to be just as big a hit as its two sisters. Here is everything you need to know.
1. Budapest is the Setting
The newest franchise of the show is set in Budapest. The premise is that this is the FBI's International Fly Team, ready to go at a moment's notice when things go awry and there is a threat against the United States of America. Their job is to find the problem, neutralize it, and make things right.
2. There are No Guns
An interesting turn of events in this show is that the FBI will not use guns in every episode. The problem is the many gun laws in various countries, which means that the show has to write that into the script when it pertains to the situation – as in, when they are 'filming' or setting a certain week's show in a country that doesn't allow it.
3. The Cast
This is a cast fans may be excited to see get to work. Luke Kleintank has taken on the role of the FBI Special Agent in Charge of the Fly Team. Heida Reed, Vinessa Vidotto, Christiane Paul, and Carter Redwood have all taken on main character roles. They make up the Fly Team and will be your go-to for getting things done.
4. The Show Has Been in the Works Since 2020
When Dick Wolf has an idea, CBS listens. He came up with the idea for a second spin-off from the original FBI in January of 2020. COVID slowed things down a bit, but they're not having a problem with that as the new series is coming to a beginning in 2021.
5. The Series is Coming in Hot
And, we mean hot. Nothing like this has ever been done before. This show is coming in with a brand-new situation, and it's called a three-part crossover event. What this means is that we are going to see some big things from both, "FBI," and "FBI: Most Wanted," as this show is involved with both of those shows and finally ends in its own show where the characters from both of those shows come to this one. That was a mouthful, and we hope it made sense. Nothing has been done like this in a triple crossover before. It's a television first.
6. There's a Dog
If you weren't excited already, now you can sit down and count the hours until the show premiers on September 21, 2021, at 10 pm EST. This is the first of the franchise series to have another main character with a few extra legs. Tank is the dog who will be with the team all the time, and we cannot wait to see this four-legged angel at work.
7. The First Week Premier Time is Not Regularly Scheduled Programming
Because the show is doing the most epic three-part crossover in television history (the only in television history, we should add) this show is not premiering at its original time the first week. It will air at 10 pm following the first two hours of the other show's premiers. While this show will remain on television on Tuesday nights, it will air regularly at 9 pm following the premier this week.
8. It's Filmed on Site
Something we love about this show is that it's not being filmed in a studio or another city in America that is designed to look like its Hungary location. This show is being shot and filmed in Budapest. They are filming on location, and we think that will make the show even more exciting.
9. Dick Wolf is the King of Spin-Offs
Creator Dick Wolf is the man behind the most spin-offs on television history – if that's not actually official, it probably isn't far off base. At the tender age of 74, Wolf is the creator and executive producer of not only the entire "Law & Order," franchise, but also the "Chicago" franchise. Now he's adding the "FBI," franchise to the list of things that he's doing every single day of his life, and we wonder when he ever has a bad idea.
10. Crossovers May Not Happen Often
We get to see some stars from the original and the first spin-off of the FBI Franchise crossover from time to time, but we may not see that as much with this one after the premier. The simple fact of the matter is that this show is not filmed in close proximity to its sister shows. Budapest is a long way from New York City, and it won't make crossovers easy in any capacity.
Tell us what's wrong with this post? How could we improve it? :)
Let us improve this post!