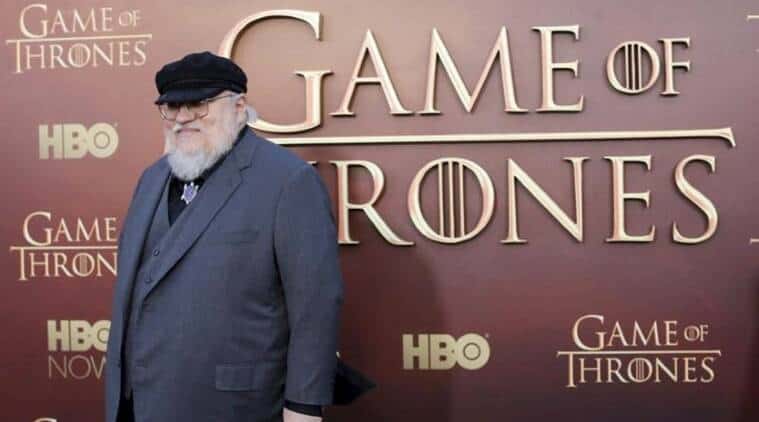 So, George R.R. Martin became frustrated with Game of Thrones after season 5, and didn't want things to end the way they did, huh? Well, to quote John Bender, "B-O-O, H-O-O". That's right, there's little to no pity for Martin for a number of reasons, but one of them is that he didn't finish the series before things really got going, and despite all the time he had to finish the series, something always appeared to get in the way. To anyone and everyone wanting to leap to Martin's defense by stating that writing and rewriting a story isn't easy, please sit down, since as a writer it's not too difficult to admit that yes, writing a book can be difficult if one makes it that way. Too often it appears that people have been willing to forgive Martin for his shortcomings when discussing why The Winds of Winter hasn't even hit the shelves, YEARS after it was expected. People will make excuses for Martin all day and night, and whether he chooses to accept and believe them is another matter. But the point is this, any frustration he feels with the series, no matter what he says, he's the creator, and the responsibility for how things went rests heavily on his shoulders.
His frustration when it comes to writing is easy enough for writers to understand since creativity is not a tap that can be turned on and off. There are many ways to describe talent when it comes to writing, but with Martin, the tap almost feels as though it ran dry after a while. Or perhaps he was caught up in the glamour of seeing his story turned into a major production. Whatever happened, Martin faltered heavily and appears to have forgotten, at times, what writing a story is all about. No matter how many people want to scoff, and no matter the amount of disdain felt for this sentiment, writing a story isn't just about the money it can bring. It's the emergence of a tale that's waiting to be told, a saga that is meant to be delivered to those that will appreciate it and therefore discover a desire to see more of it. A Song of Ice and Fire was inspired when it first started out, and the birth of Game of Thrones was something that was unique and absolutely impressive.
But it wasn't finished, and this was a huge problem. Each book was pretty big, there's no denying that, and the world-building that Martin did was great since it brought to life the whole of Westeros and several other areas that people could 'see' in their minds. But he didn't finish the series before the show was created, and he didn't finish while the show was being made, which forced those in charge to keep moving forward when Martin couldn't come up with the rest of the story. Will his story be better once he's done? That's hard to say, especially since he doesn't appear to have any timeframe for when the next book will be released, which is frustrating, to say the least. Again, some folks might want to say that those demanding the new book don't have any idea of what it's like to write a novel. I do, writers do, and while some would push the idea of being patient, which is all well and good, others might say that Martin has exhausted the patience of many readers since the idea that the last book was supposed to emerge between 2015 and 2016, and it's still NOT DONE, means that patience has not been rewarded.
The idea of listening to why Martin is frustrated with GoT when he's the one that dropped the ball, to begin with, is a bit tiring and as anyone should be able to guess, it's best to think that thanking him for creating the story that the series took from is easy enough. But refusing to listen to him at this point is becoming even easier since the continual excuses as to why he's not busily finishing something that people have been waiting years for has become tiresome. No one is about to deny Martin's talent and skill, but what is being doubted are his time management skills and his character since when stating that something will be ready at one point, it's usually best to find a way to keep your word, or it means next to nothing. George R.R. Martin will no doubt go down in history as a great author, but it would be great to think that there might be a side note or a few articles at least, that might remind people that he's been one of the more frustrating authors of all time as well. Hopefully we'll be seeing Winds of Winter on the shelves at some point, and will get to see what his ending to the story might have been.
Tell us what's wrong with this post? How could we improve it? :)
Let us improve this post!