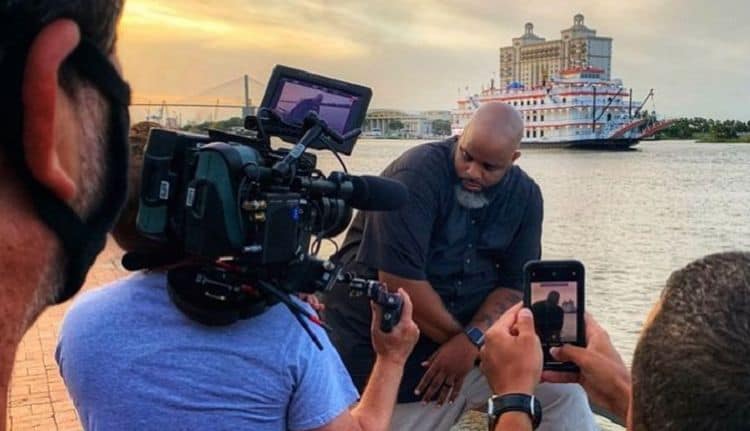 When Daymon Patterson started posting food reviews on YouTube, he never could've imagined that it would eventually lead to him having his own show on Netflix. That, however, is exactly what happened. After more than a decade of being active on YouTube, Daymon is officially a legitimate TV star. Unlike other food critics, Daymon is fun and relatable. He also reviews food items that are accessible to the vast majority of people. His new Netflix series, Fresh, Fried and Crispy, is allowing him to share his love for food with an even bigger audience. The show will continue to provide Daymon with a platform to try and review different foods, except this time he won't be eating them in his car. Keep reading to learn 10 things you didn't know about Daymon Patterson.
1. He Is From Connecticut
As a Connecticut native myself, I can't help but feel a hint of excitement whenever I find out someone else is from my home state. Daymon is originally from the city of Bridgeport although he has lived in other areas of the state as well. As far as we know, he still lives in Connecticut.
2. He Is A Family Man
If you watch Daymon's videos, you might get the impression that food is the most important thing in his life. In reality, however, family is the most important thing in his life. Daymon is happily married to a woman named Ramyr Gonzales and the couple has two children together.
3. He Has Been In Commercials
Getting his own show on Netflix is certainly a huge accomplishment, but Fresh, Fried and Crispy actually isn't the first time Daymon has been on TV. Over the years, he's been asked to do commercials for famous fast-food chains such as Popeyes and Burger King.
4. He Used To Work In Retail
Before Daymon's YouTube career took off, he was just a regular guy working a regular job. He spent years as a retail employee and at one point in time he was the manager at a local Walmart. He also worked for the well-known car dealership, CarMax at their location in Hartford, CT.
5. He Owns A Restaurant
Daymon isn't just in the business of reviewing food, he's in the business of selling it as well. He is the co-owner of a restaurant called MogonGo which is located in Windsor, CT. As you can imagine, their food has to be on point because Daymon can be a pretty tough critic. According to the restaurant's Google My Business page, MofonGo currently has a 3.8 star rating and a total of 171 reviews.
6. He Likes Playing Video Games
Reviewing food isn't the only thing Daymon likes to do. He's also a gamer and he loves to get on the sticks and play Call of Duty in his free time. It doesn't appear that he's gotten into streaming just yet, but if he does there's no doubt that he'll be able to attract a large following.
7. He Sells Merch
For those who love Daymon's content, you'll be happy to know that watching his videos and show aren't the only way you can show him some love. He also sells branded merchandise that includes a variety of items such as lunch bags, hoodies, t-shirts, and mugs. It's likely that he'll add even more pieces to his online store in the future.
8. He Created A Comic Book
Some people may see Daymon as nothing more than a food critic, but in reality, he's an all-around content creator and his content doesn't just exist on social media. Daymon is the creator of a comic book called Super Official. However, it doesn't appear that the product has officially been released yet.
9. His YouTube Channel Has Hundreds Of Millions Of Views
When most people talk about Daymon's YouTube channel, his number of subscribers is the first thing they bring up. While there's no denying the fact that having more than 1.5 million subscribers is impressive, what's even more impressive is the fact that his channel has almost 280 million views. The numbers are likely going to climb even higher now that his YouTube show is getting him more exposure.
10. He Was On Jimmy Fallon
You know you've made it when you get invited to be part of a late night TV show. That being said, Daymon has officially made it in more ways than one. In 2012, he appeared as a guest on an episode of Late Night with Jimmy Fallon. He was also on more than a dozen episodes of Rachel Ray between 2015 and 2019.
Tell us what's wrong with this post? How could we improve it? :)
Let us improve this post!