With 13 years on the screen, The Walking Dead has offered up some pretty wholesome characters. From Rick to Michonne and even Negan, the show has been enriched by different personalities. It's safe to say that a stand out one is none other than Daryl Dixon — played by Norman Reedus. His transformation from outcast to hero has left a lasting impact on the series and its viewers.
Through his journey, we've witnessed the power of redemption and the strength of the human spirit in the face of adversity. Altogether, his evolution serves as a reminder that even in the darkest of times, there's always room for change. Whether through his skill with a crossbow or his unwavering loyalty Dixon earned his place as an icon in the zombie genre. With that in mind, here's a closer look at his evolution.
Daryl Dixon's Initial Portrayal As An Outcast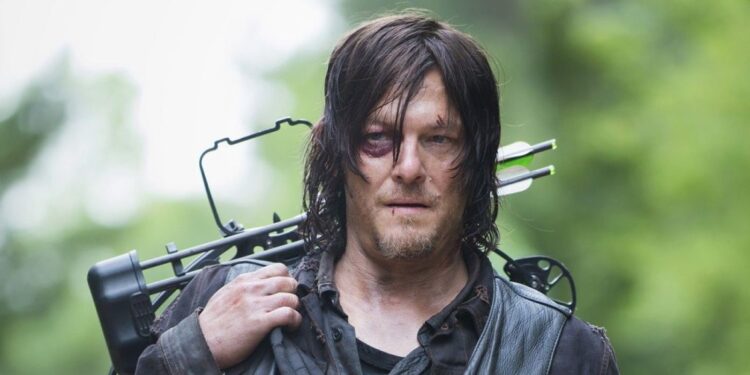 When audiences were first introduced to Norman Reedus' Daryl Dixon in The Walking Dead, he immediately stood out as an odd one. The character was introduced as Merle Dixon's younger brother. Needless to say, Merle wasn't anyone's favorite as he was volatile and racist to say the very least. Altogether, Daryl's rough exterior and gruff demeanor made him an easy target for stereotypes and assumptions. However, he's pretty much a loner who's more comfortable hunting squirrels than engaging in the politics of the survivors' camp.
Despite all this, beneath his tough exterior lies a complex and somewhat tormented soul. His troubled past and strained relationship with his brother Merle hint at a deeper pain and vulnerability. So, as the series progresses, there are glimpses of Daryl's potential for growth and redemption
His Evolution As A Character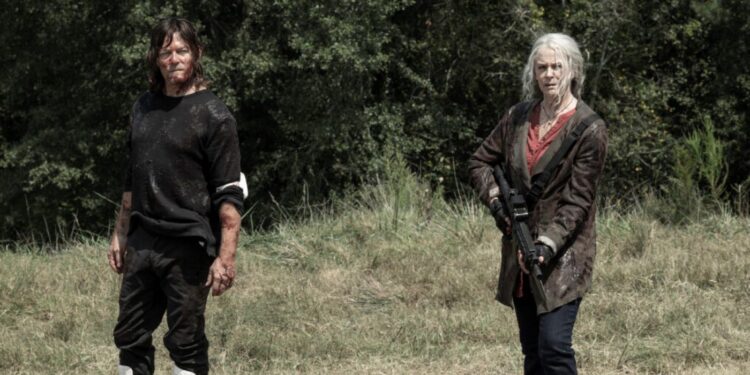 The more viewers delved into the series, the more it was evident that Daryl Dixon was no one trick pony. He undergoes a profound transformation that challenges the initial perception of him as an outcast. Soon enough, he begins to develop relationships with his fellow survivors, slowly breaking down the walls he built around himself. His loyalty and dedication to the group become apparent as he puts himself at risk to protect his newfound family.
However, it's worth noting that Daryl's evolution is not without setbacks and challenges. Nevertheless, it is through these trials that he truly grows as a character. Hands down, one key factor in his transformation is his bond with Carol Peletier (Melissa McBride), another survivor with a similar journey of personal growth. Their friendship evolved into a deep and meaningful connection, providing both characters a sense of belonging and purpose. Thanks to Carol, Daryl begins to see the value of human connection and the importance of fighting for something greater than himself.
Key Moments In Daryl Dixon's Transformation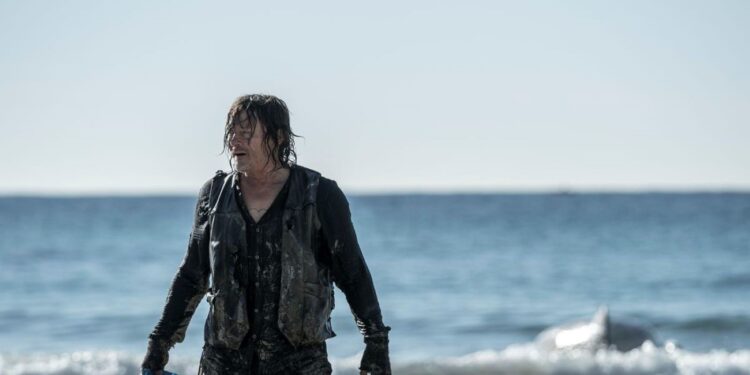 It's safe to say that Dixon's transformation is marked by several key moments throughout The Walking Dead. At the top of that list is a moment in Season 2 when he's gravely injured and separated from the group. In a vulnerable state, he finds himself bonding with a young girl named Sophia, who's also been separated from her family. This unexpected connection forces Daryl to confront his own demons. Furthermore, it reveals his capacity for compassion and empathy. Losing her and subsequently searching for her body further solidifies Daryl's determination to protect those he cares about.
Yet, another pivotal moment in Daryl's transformation occurs in Season 4 when he finds himself leading a group of survivors after the fall of the prison. In this role as a leader, he's forced to make difficult decisions and face the harsh realities of the world they inhabit. His growth as a character is evident as he navigates the challenges of leadership with a newfound sense of responsibility and selflessness. Daryl's transformation is further cemented when he takes on the role of protecting and nurturing a young girl named Judith. It's in that moment that he comes full circle — he's no longer a lone wolf but a protector of the next generation.
The Impact Of Daryl Dixon's Transformation On The show's Narrative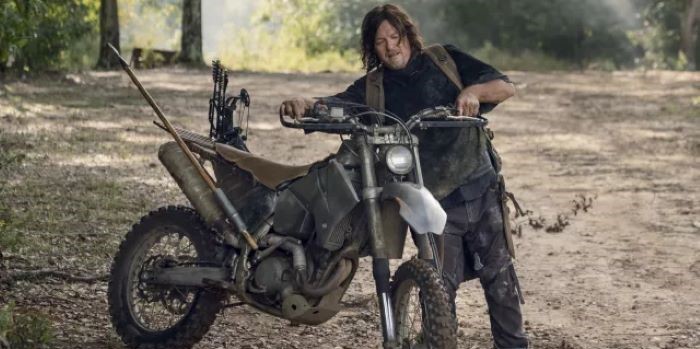 Daryl Dixon's transformation has a profound impact on the overall narrative of the show. As a character who starts off as an outcast, his growth adds depth and complexity to the story. His journey from misunderstood rebel to trusted ally mirrors the broader themes of redemption and humanity explored in the series. Even more, his transformation challenges the audience's preconceptions, proving that in a world ravaged by the undead, there's still room for growth.
Altogether, his role as a hero and leader within the group also brings a sense of hope to other characters. His unwavering loyalty and selflessness serve as a moral compass in a world where survival often comes at a high cost. The impact of Daryl's transformation extends beyond his immediate circle. In fact, his actions and decisions have far-reaching consequences for the larger narrative. At the end of the day, his growth as a character not only adds depth to his own story but also ups the stakes and emotional resonance of the show.