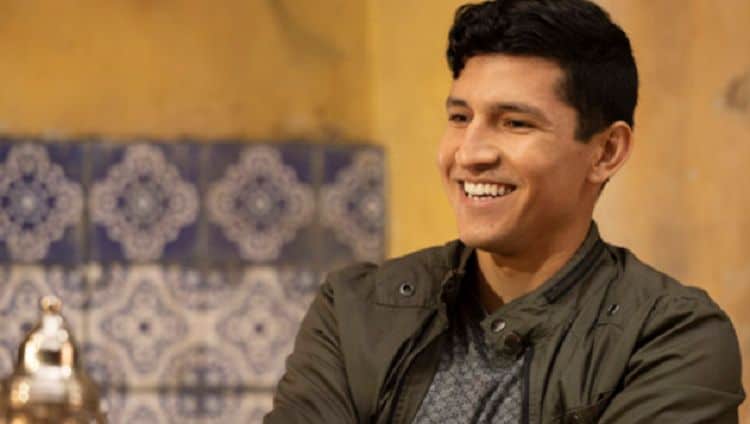 In what feels like the blink of an eye, Danny Ramirez has gone from a relatively unknown actor to one of the most talked-about up-and-coming stars. After years of hard work, he finally secured an opportunity that allowed him to share his talent in a major way. His role in the 2021 mini-series The Falcon and the Winter Soldier has introduced him to a massive audience and he doesn't plan on stopping there. Danny is also in the upcoming film Top Gun: Maverick and he's ready to show that he can light up the big screen just as much as the small one. Here are 10 things you didn't know about Danny Ramirez.
1. He Is From Chicago
Danny was born in Chicago, but he was raised primarily in Miami which he considers his home town. His family is originally from Colombia and his culture is something he's never taken for granted. It's unclear exactly where Danny lives at the moment, but there's a good chance that he's based in the Los Angeles area.
2. He Wanted To Be A Professional Athlete
Danny didn't always see himself becoming an actor. During an interview with Square Mile, he shared that prior to acting his entire life revolved around sports and he always saw himself becoming an athlete. Even though things didn't work out exactly how he originally planned, the good news is that he could always get the chance to play an athlete in a show or movie.
3. He Is An Avid Reader
Learning new things is something that Danny really enjoys. He spends a lot of time reading and he loves a wide variety of books. He regularly shares photos of the books he's reading with his followers on Instagram and he always encourages them to find a good story to get lost in.
4. He Was In Orange Is The New Black
When actors enter the industry they always dream of the day they get to work on a major set. Even early in his career, Danny was fortunate enough to get those opportunities. In 2017, he was in an episode of the popular Netflix series, Orange Is the New Black as a character named Paolo.
5. He Has Behind-The-Scenes Experience
Right now, Danny's main focus is on landing more acting opportunities. That may not always be the case though. He would eventually love to spend more time behind the camera, and it looks like he's already gotten started. According to his IMDB page, he made his directorial debut in 2020 with a short film project called Gucci Guilty: Recuerdo.
6. He Loves Playing FIFA
Soccer is one of Danny's favorite sports and he loves to put his skills to the test by playing FIFA 2020. While talking to Square Mile, he described himself as "the best player on the planet" which is a pretty bold statement to make. In addition to loving the sport and the video game, he hopes to see a great soccer film made in his lifetime.
7. He Has A Low Tolerance For Spicy Foods
There are people who love spicy foods and people who absolutely hate them. Danny seems to fall somewhere in the middle. He told Square Mile, "Even the thought of spicy food makes my face sweat. I enjoy eating it but even the mildest spice gets my body to react. Am I allergic? Possibly. Who's to say."
8. He Wants To Inspire Others
Danny is most commonly referred to as an actor, but what he really is is a storyteller. He loves being a part of important stories and more than anything he hopes the work he does helps to inspire and uplift the people who see it. So far, he seems to be off to a great start in that regard.
9. He Understands The Importance Of Representation
As a person of color, Danny knows what it's like to watch TV shows and movies and not see many people who look like you reflected on the screen. For that reason, he is very proud that he can provide that representation to the younger generation and let them know that they can be anything they want to be.
10. He Has No Regrets
No matter how successful a person is, there will always be things in life that don't go their way. While Danny's career may not be perfect, he is thankful for all of the opportunities he's been given throughout the years. Overall, he's happy with the way things have turned out and he's looking forward to what the future has in store for him.
Tell us what's wrong with this post? How could we improve it? :)
Let us improve this post!