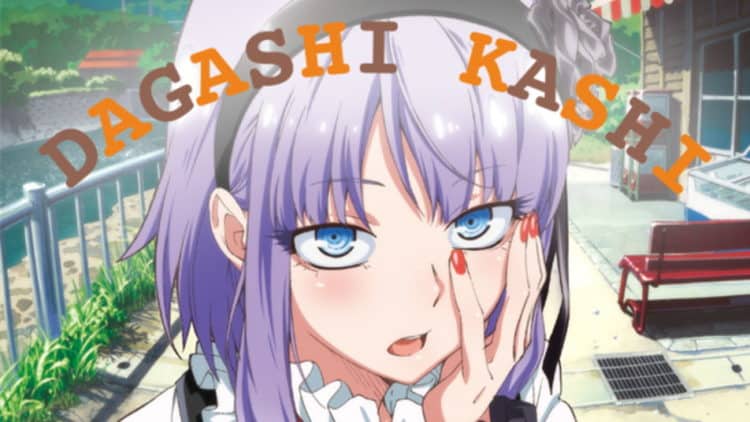 Anime is certainly different from other cartoons as Dagashi Kashi has shown. The main premise of the show seems to be that a father wants his son to take over his shop when it's time, but the son doesn't want to as he wants to grow up to become an artist. When someone desires to the father, who is a famous sweets-maker, to come work for him, he says that will do so under one condition, that this individual convince his son to take over the shop. So it becomes the task of Hotaru to make sure that Yo's son, Kokonotsu, will want to assume the responsibility of taking over the shop so that his father can come to work for the Shidare family.
If you're into anime then you might already know some of these, but otherwise here's a few facts that might not be so well known.
10. It started up in 2014.
The show hasn't been around that long but it's already drawn a lot of interest from people that love anime, manga, and will read just about anything they can when it comes to the different genres that are represented. Anime is definitely something that a person needs to be into however in order to get the enjoyment out of it.
9. It has a lot to do with a sweet shop.
It might seem like a bit of an odd premise for a show but at the same time it's one that manages to encompass a lot of emotions and desires that go into being human and therefore makes it more believable in some ways as a story.
8. The title has a couple of different meanings.
The title can be read as Cheap Sweets Candy or However. That seems like a big stretch between the two as you can easily divine what the first one means but might have to scratch your head and ponder the meaning of the second one for a bit.
7. It was nominated for an award.
To some people Anime is just a cartoon and doesn't deserve anything other than the recognition it gets from people. But to others the way it's done, the story, and the progression of the entire series is enough to warrant special attention and honestly it's rightfully earned since it does take a lot of effort just to make a single episode.
6. The snacks cost between 5 to 10 yen.
With the exchange rate the way it currently is this would cost less than a cent in US currency, meaning a person walking in with a dollar or two could purchase a very great amount of sweets before needing to pull out the big bills.
5. Hotaru Shidare is the main protagonist of the series.
She's the one that has the hardest task, and that's convincing Kokonotsu to grow up and take control of his father's store. That could be a problem since he's so determined to become an artist that he wants nothing to do with the store. This could make her job harder but there's always something to be done that can convince just about anyone.
4. One of the main characters dreams of becoming a manga artist.
Kokonotsu has his heart set on becoming a manga artist which is kind of funny since this story was featured in manga. It's amusing to see fictional characters wanting to draw or write about other fictional characters since it gives the story a little more depth.
3. Each episode runs about 24 minutes.
They're not overly long episodes so things have to go kind of fast to progress the story along as it needs to tell of the characters, the situation, and then resolve any and all conflicts in that time period, unless of course there's going to be a spillover into the next episode, which means that significant buildup will have to occur somewhere in the current episode.
2. It's genre includes 'slice of life'.
This genre typically showcases teen melodrama and how it's used in the story. It's a different kind of drama that primarily involves teens and is shown to affect them in a profound way that brings to life their emotions, their desires, and how all of this coincides with their environment.
1. The second season aired in 2018.
After winning an award and being watched by so many it's not too much of a surprise that the show was brought back. After all anime is a big thing across the world at this point as many people have come to enjoy the various stories and continue call out for more.
Anime is something that pretty much anyone can enjoy if they really get into it, as the stories are well done and carry a lot more meaning than can be seen all the time. A lot of the stories are those that will make you think, while Dagashi Kashi seems to be one that might make you laugh a little more than others.