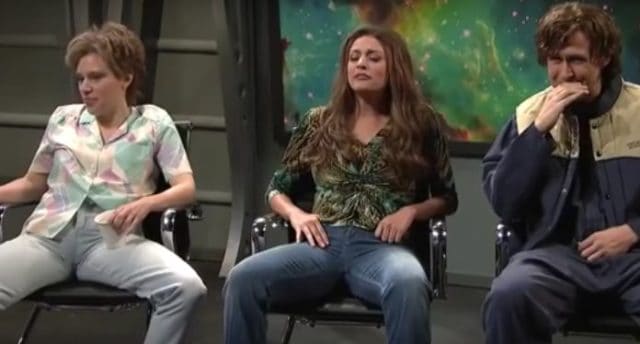 By far one of the best things about a show like Saturday Night Live is the fact that it's actually live. That effectively means "anything goes" and that's one of the big reasons we tune in. As great as some of the skits can be on their own merit and executed beautifully, we're also watching SNL for those unexpected unforgettable moments that we'll take about at the water cooler the next day.
It's kind of like watching figure skating. As much as you want to see a flawlessly executed routine, there's a part of you that wants the skater to take a serious fall. It's also like watching a NASCAR race. While you could say you're interested in watching cars go around a track 500 times without any incident, deep down you're secretly hoping you see a car crash.
Going back to SNL, those moments we love seeing are when cast members and guest hosts break character because they can't hide their laughter. It's an incredible moment where cast and audience "bond" because we're all human and we can't always hide our emotions even when we're supposed to.
That said, here's a fun compilation of when SNL cast members break character:
https://www.youtube.com/watch?v=FoeTrZ406MI&feature=youtu.be
Save