Ciara and Russell Wilson have been serving couple goals for the past eight years, an applaudable feat for a couple living under the spotlight. An American R&B singer cum actress who identifies as a Christian, Ciara once shared how she prayed about the kind of man she wants as a partner – "a God-fearing man with a very fun spirit who loves kids and would really, truly care for me." Suffice it to say Wilson is the answer to her prayers.
The singer and her Denver Broncos quarterback husband began their journey as a celebrity couple in 2015 before their wedding a year later. The relationship was a breath of fresh air for both Ciara and Wilson who had just ended their previous engagement and marriage respectively. More than eight years afterward, the pair are still smitten with each other. They have also been levelling up in terms of building their family with adorable kids who fulfil Ciara's dreams of being a mom. Ciara and Russell Wilson have now announced that they have a third baby on the way.
Ciara and Russell Wilson's Family
Ciara and Russell Wilson's family is built on Christian values they instituted from the beginning. The quarterback and his R&B singer partner began dating in early 2015 after coming out of their previous relationships. Russel had ended his marriage to Ashton Meem in April 2014 while Ciara broke off her engagement to rapper Future in August 2014. During their courtship, Ciara and Russell Wilson made a pact to remain celibate until they got married.
On March 11, 2016, Ciara and Russell Wilson announced their engagement. Their wedding took place on July 6, 2016, at Peckforton Castle in Cheshire, England. The couple lived in Bellevue, Washington while Wilson was playing for the Seahawks and later acquired a state-of-the-art home in Cherry Hills Village, Colorado for $25 million where they moved to in 2022. Time after time, Ciara and Russell Wilson's family have received acclaim for their positive impact on children and the charitable work they have invested in. The couple received the Paul G. Allen Humanitarian Award in 2022 in acknowledgment of their philanthropic and humanitarian contributions to Seattle. They also co-wrote a children's book titled Why Not You? to motivate kids to go after their dreams.
How Many Kids Do They Have?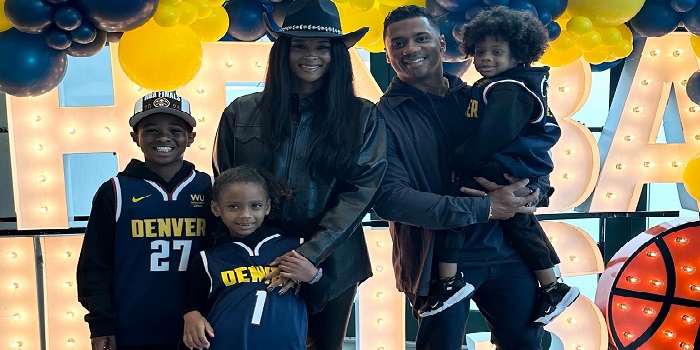 Ciara Wilson's dream of being a mom has been fulfilled several times over as she is set to welcome her third child with her husband and her fourth child overall. The How We Roll singer and her husband gave birth to their first child together, a daughter named Sienna Princess Wilson, on April 28, 2017. The proud parents shared many priceless moments of parenting with their millions of social media fans following the arrival of their first child and have never stopped gushing over her. On July 23, 2020, the family leveled up with the birth of their second child together, a son named Win Harrison Wilson. Their second child is also a regular feature on the couple's social media pages.
Aside from their two children together, Ciara and Russell Wilson are parents to Future Zahir Wilburn, Ciara's son with American rapper Future. Born on May 19, 2014, Future Zahir Wilburn is Ciara's first child who, according to the singer, inspired her musically. She expressed her unconditional love for her first son in her 2015 song I Got You. Meanwhile, Ciara and Russell Wilson are not done with making more babies. The singer took to social media in August 2023 to announce the imminent arrival of her third child with her husband and fourth altogether.
When Will Ciara and Russell Wilson's Baby Number Three Arrive?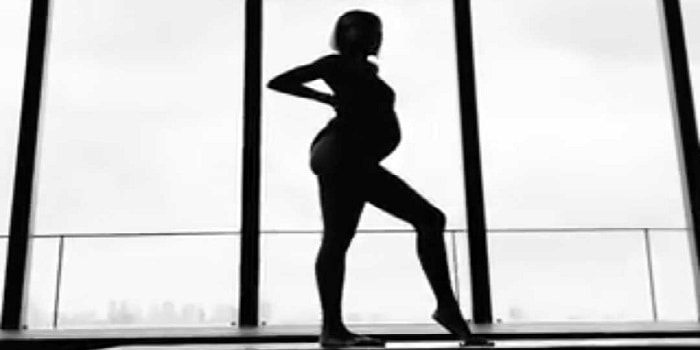 On Tuesday, August 8, 2023, Ciara Wilson posted a video showing off her baby bump in silhouette on her verified social media accounts. The post came with suggestive lyrics from her song with Chris Brown titled How We Roll. "You look at me like that again, we make another kid," the caption read."You my heart I'm your rib."
"You look at me like that again, we make another kid… You my heart I'm your rib" 🥰😘❤️ @DangeRussWilson pic.twitter.com/9mRrp2B654

— Ciara (@ciara) August 8, 2023
In the video, Ciara is seen dancing to the song beside a pool with her baby bump in silhouette display. An excited Russell Wilson also shared the video on his social media handles, having gotten his wish of making more babies with Ciara. The NFL star had asked his wife on The Ellen DeGeneres Show in 2022 to give him one more baby. "I have a question for you. A serious question. Can we have more babies? It will be perfect. Just give me one more at least, you know what I mean?" Ciara and Russell Wilson didn't reveal the expected date of delivery of their third child but from the size of the bump, it won't be a long time coming. The sex of the baby is still a mystery.