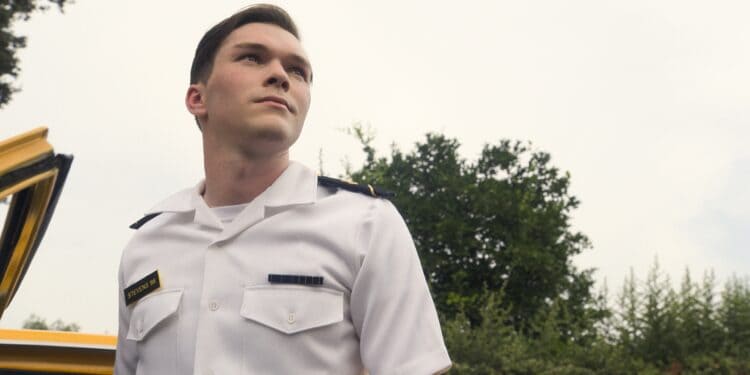 Casey W. Johnson is still relatively new to the entertainment industry, but he's already working towards making a long-lasting mark. In 2021, the up-and-coming actor got a life-changing opportunity when he was cast in the second season of For All Mankind. The role has given him the opportunity to work with some very talented people while also allowing his talents to shine. Although he doesn't have any new projects in the works at the moment, the third season of For All Mankind is in the works and will likely be released some time in the summer of 2022. Keep reading to learn 10 things you didn't know about Casey W. Johnson.
1. He Only Has A Handful of On-Screen Credits
I wasn't exaggerating when I said that Casey is new to the entertainment industry. Although he's been interested in acting for several years, he didn't make his first on-screen appearance until 2016. According to his IMDB page, he currently has just five on-screen credits.
2. He Likes Taking Pictures
Being in front of the camera may be how Casey earns a living, but he also likes to see things from the other side of the lens. While it's unclear whether he thinks of himself as a photographer, his Instagram profile makes it clear that he loves taking pictures and it's something he has a knack for.
3. He Would Love to Star in A Show Set in the 2000s
So far in his career, Casey has gotten a good amount of experience being a part of shows set in the 1980s. However, he'd love to break into a different decade. When asked if there's a decade he'd like to work in, Casey told SKNR, "I might get a little heat for this answer, but I have to say the 2000's. Everything 2000's has been sparking that nostalgic feeling inside of me these last few years."
4. He's Fairly Private
If you're the kind of fan who loves knowing your favorite celebrities' every move, I have some bad news for you. Casey isn't the kind of person who likes to put all of his business on display. So far, Casey hasn't shared much information when it comes to his personal life.
5. His Role In For All Mankind Made Him More Interested in Space Travel
Outerspace is something that has intrigued humans since the beginning of time. Although we've learned a lot over the years, there is still a lot of mystery surrounding the universe. Like most people, Casey has always been fascinated by space, but his role in For All Mankind has allowed that fascination to grow even more.
6. He Started Pursuing Acting Seriously After High School
We weren't able to find any information on exactly when Casey started acting, but we do know that it's something he's been doing since he was a teenager. He told SKNR, "Movies and T.V. shows have always played an enormous part of my life since I can remember. Pursuing it after High School was a no-brainer for me. As soon as I started to take acting classes I was hooked."
7. Family Is Important to Him
Since Casey is a private person, there isn't a lot of information out there about his family. One thing we do know, though, is that he is a family-oriented person who enjoys spending as much time with his loved ones as possible. Although COVID-19 lockdowns were very hard for a lot of people, Casey is glad he was able to spend more time with family.
8. He Likes to Play Disc Golf
Being around his family isn't the only thing that Casey did with his time during lockdown. He also explored new hobbies and one of them was disc golf. For those who aren't familiar with the sport, disc golf is very similar to golf except instead of hitting balls with clubs, the players throw frisbees.
9. He's Not Really Into Social Media
Since Casey is a young actor whose star is on the rise, most people would probably assume that he spends a lot of time on social media. However, that isn't the case. Instagram is the only platform where Casey appears to have an account, but he doesn't post very often. In fact, he has only posted 18 times in nearly five years. This isn't too surprising given the fact that he likes his privacy.
10. He Was Welcomed to The Set of For All Mankind With Open Arms
When Casey joined the cast of For All Mankind, the show was entering its second season. We all know that being 'the new kid' in any situation can be challenging, but Casey was welcomed on set with open arms and he has had great experiences with his castmates.