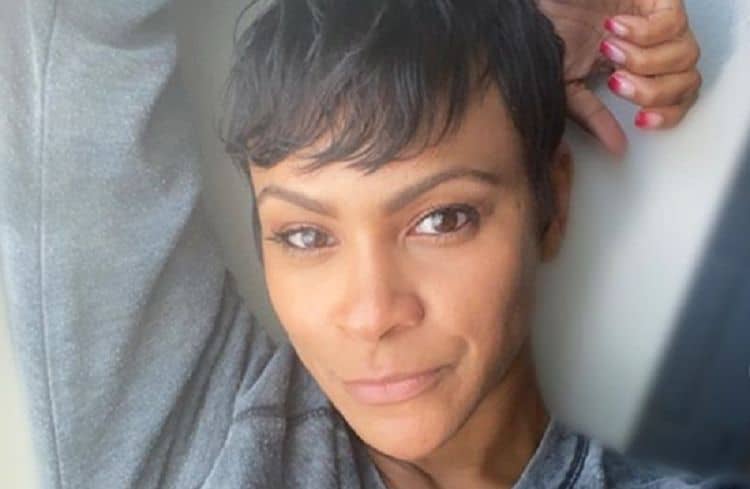 We all love a strong, hardworking and gracious woman. When Carly Hughes puts any of TV or Broadway characters on, she goes the full way. She works hard prepping for her performances and even keeps her body in shape. She is an inspiration to black girls out there with big dreams and ambitions. Didn't she just knock ABC's American Housewife's Lesbian Angela role off the park? Well, there is so much to adore and learn about this movie star. Let's go over a few things that you probably did not know about her.
1. She Started As Robin Hood
Try to remember your formative years in elementary school. Try to remember how your life used to be in fifth grade. How about your kids or nephew; how are their lives in fifth grade? Carly Hughes was the girl who grabbed and killed the Robin Hood character in childhood plays. In fact, while at Elementary school, she took almost every lead role in every competitive or entertainment play.
2. Broadway Girl
Well, you might all know Carly Hughes for the role that she plays in ABC's American Housewife, but she worked in Broadway before going to Hollywood. She moved into New York while branding and marketing herself as a multi-faceted talent in Broadway and regional theatre. At Broadway, she excelled and her demand on stage grew exponentially. She landed major roles in eight Broadway Productions.
3. She Studied Acting at Penn State University
Carly Hughes isn't your typical housewife. She is learned and well established academically. She started schooling in Columbia, Maryland and went to Wilde Lake High School. It is at high school that Carly acknowledges she grew the most theatrically despite being a natural champion in Elementary School. Thanks to the heavy mix of races and ethnic groups at school, she was able to pick up many of her theatrical traits to suite diversity. Finally, Carly Hughes pursued her BFA in Musical Theater at Penn State University. Her educational background helps her to cement her niche focus.
4. She was a Theatrical Wizard When in Campus
Carly Hughes won a major award while she was in the third year of Campus in 2003. She clinched the coveted Princess Grace Award and the prestige was all hers for exemplary performances. She had dominated Broadway with her leading roles in:
Pippin,
Chicago,
GHOST: The Musical,
How the Grinch Stole Christmas.
Soon enough, she exited the Broadway life and was soon on Netflix.
5. A Guest Appearance Changed her Life
Carly Hughes was fortunate enough to land a guest appearance in 'Curb Your Enthusiasm". The rare chance was presented to her for her inspiring performances. She took the chance and converted it. Soon, she was playing a recurring character on 'Insatiable'. She never blew that chance either. It opened the floodgates to her outstanding television presence.
6. She always Loved Art
This inspiring and accomplished writer and Broadway Lead always knew what she wanted to be since her childhood. Her choice of schooling in her tertiary learning only reflects an intimate love for acting and showbiz that consumed her young interests. When she was very young, she took dance classes, secured membership in a local choir and even worked at a theatre shop. Her curiosity to learn how the historical greats did it even took her to Spain on a student exchange program. Along the way, this lady picked up quite an attractive assortment of skills. Her efforts paid out and her passion increased. She can impress in a ballroom, play jazz and tap dance. She can also speak fluent Spanish and perform soprano.
7. Her birthday is on October First
And yet oddly enough we cannot find the year she was born. More on that below.
8. She helped Her mom combat Cancer
Carly Hughes once posted an Instagram thanking her friends, fans and family for sticking with her mom. The emotional tweet was filled with thankfulness and lots of positivity as she announced her mom's victory over cancer. That post motivated a lot of her fans globally and gave hope to the hundreds of millions of people suffering from cancer or affected with it. It is possible to beat cancer when you stick to quality healthcare and heed your doctor's advice.
9. Her father served actively in the army, and he fought in World War Two
While Carly hasn't openly admitted this in public, we think that's where she gets a lot of her toughness from.
10. Hilarious Humanitarian makes her laugh
According to an interview with which Carly Hughes had with UPROXX, she likes sassy drinks. She doesn't like Tequila. She also opens up with bursts of laughter every time she sees most of the posts that Hilarious Humanitarian publishes on his feed. Don't read too much into it however, Carly is taken.
11. Carly's voice command is just spectacular
Words don't just quite describe how well this popular actress can sing and command a stage. The best thing is to just see a little bit of the action we are talking about.
12. She hails from one of the 100 best places to live in the United States
According to several verdicts by panels from Money Magazine, Columbia, Maryland is one of the best places to live in the United States. It's serene, peaceful, adequately and optimally populated and environmentally conserved. That is probably why she is so well cultured that she can get along with any kinds of people and excel in fame.
13. She is crazed 'Havana" fan
She admitted to dancing to this track.
14. She played Lesbian Angela
This has to be the highlight of this article because starring in American Housewife remains to be her greatest achievement in her brand representation. Who doesn't know about the iconic drama series and all of its scandals? The highly popular sitcom series by ABC just requires of Carly to be a cool and relaxed mom. The exemplary work that Carly puts into playing Angela really has folks confused if whether Carly is indeed lesbian or not. Well, Carly has a boyfriend, and they've grown strong over some time. Sorry for digressing a bit about her sexuality, but that is something else that you should know about. Carly played her role so well that she quickly became a fan favorite for the show. It certainly put her brand out there as she quickly became a household name nationally. She was especially adored because Angela always knew how to handle herself despite the fact she was black in a white suburban.
15. Her Net Worth
Miss Hughes is estimated to be worth over $1.6 million. Most of her revenue comes from her movie roles, and she has her Broadway glory days to thank for her fat Hollywood checks. However, she has been earning in many different ways including her prize winnings for Broadway or TV performances, product ambassadorship and endorsements among many other revenue sources.
16. She is a fitness enthusiast
Did you know that Carly Hughes age is unknown? Well, she could be way much older than she looks. She looks very young and healthy despite the fact that she was winning awards and finishing campus back in 2004. The talented actor and songstress are always looking dashingly gorgeous in her outfits, and she even looks as fit as a fiddle. So, what is her secret? She works out. There is nothing as good as comprehensive fitness schedule and modules, and this successful actress knows it. For now, all that we are allowed to know is that Miss Hughes is a middle-aged woman. She stands at a height of five feet and six inches. If you stick with her, you may find yourself in one of her strict health-oriented diets.
17. She can cook quite well
Did you know that this Hollywood and Broadway star can cook so well? Her most romantic touch isn't even in her sensual look or touch but her delightful cooking. She confessed that she cooks for her most compelling lovers and that she wishes to be married. She has dreams of traveling with her family and seeing the world. Carly was once to Hell's Kitchen even though she didn't cook. She knew her way around the kitchen, and she definitely knew what the chefs were doing.
Tell us what's wrong with this post? How could we improve it? :)
Let us improve this post!