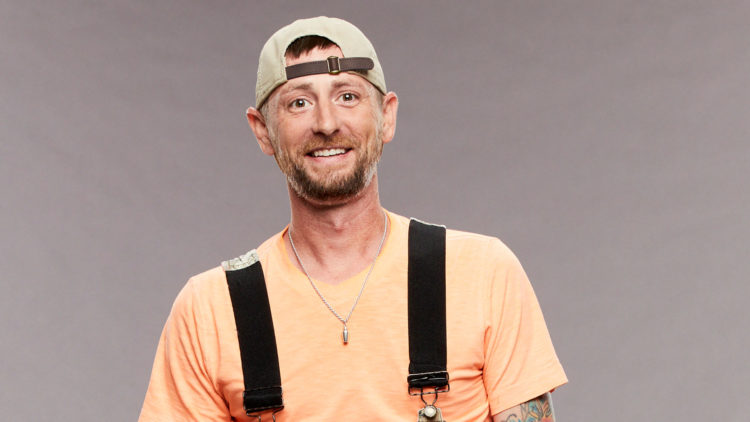 Big Brother has kept audiences captivated for more than 20 years, and now viewers are excited to tune into yet another season of the legendary show. Season 23 is already off to an intense start, and all of the house guests are ready to do what needs to be done to get them close to winning $500,000. Tennesee native, Brandon French, has gotten off to a strong start and he's ready to show the other house guests exactly why they need to watch out for him. Not only is just being on the show a life-changing experience but if he makes it all the way to the end, his bank account will be changed, too. Brandon's life will Here are 10 things you didn't know about Brandon French.
1. He's A Farmer
Brandon was born and raised in Tennessee and he's a country boy through and through. He works as a farmer and he takes a lot of pride in what he does. On top of his regular farming duties, he has a two-time grand champion show bull at his farm and a devil rooster that he is very afraid of.
2. He's A Military Vet
For the most part, Brandon is a relatively private person so we don't have a ton of information about his life prior to being cast for Big Brother. One thing we do know, however, is that Brandon served in the military although he hasn't been specific about which branch or how long.
3. He Is A Family Man
Brandon's is family is one of his biggest priorities and he loves spending time with his loved ones. He is happy married and a very proud father. Sadly, though, Brandon's young son passed away a few years ago. According to a tweet, "Frenchie's son passed away due to medical reasons on April 12, 2016. He only got to hold him for a short while before he took his last breath in his arms. This impacted their family deeply & what motivates him to be the best version of himself everyday."
4. He's A Broncos Fan
Even though Brandon has lived in Tenessee his whole life, he has managed to become a fan of the Denver Broncos. He has lots of team memorabilia in his home and he loves watching them play whenever he gets the chance. It would be interesting to know why he chose to rep this particular team.
5. He's A Member Of The NAACP
Brandon probably isn't the kind of person who comes to mind when most people think of the NAACP (National Association for the Advancement of Colored People), but that's exactly why you should stereotype people. In his official bio on the CBS website, Brandon shared that he is a proud member of the NAACP.
6. He Loves Fishing
Brandon's day-to-day is filled with lots of hard work. Although he really loves what he does, he also appreciates the chance to enjoy his free time. When Brandon gets the chance to take a break from the farm, he loves doing things like hunting and fishing. Occasionally, he shares his catches on Instagram.
7. He's Always Dreamed Of Being On Big Brother
Like millions of other Americans, Brandon has always been a huge fan of Big Brother. He has always hoped he would get the chance to actually be on the show and now he can say that he's gotten the chance to live that dream. The icing on the cake will be if he goes home the winner.
8. He's All About Living Life To The Fullest
After losing his son, everyone would've understood if Brandon decided to curl up and give up on life. Surprisingly, however, he has done the exact opposite. Going through such a tragic loss has taught him the importance of enjoying every moment life has to offer and that's exactly what he plans to do.
9. He Doesn't Have A Set Strategy
When most people enter the Big Brother house, they have a good idea of how they want to play the game. Brandon, however, is going to be winging it. In his bio he said, "I always have to evolve and change gameplans on a daily basis and I have got really good at it. Set strategies are overrated and crumble, so my lifestyle fits perfect with the Big Brother house."
10. He's A Punt, Pass, And Kick Winner
When Brandon was 13, he became a national NFL Punt, Pass, and Kick Winner. According to the competition's website, "The Punt, Pass & Kick USA, Inc. (PP&K) program creates a lively and engaging forum for boys and girls to compete individually against their peers in football skills."