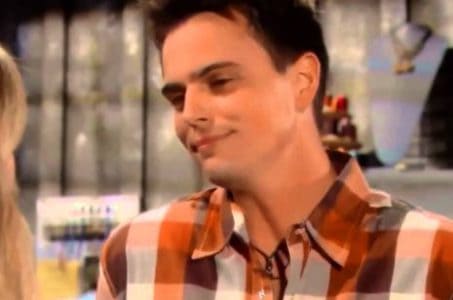 The Bold and the Beautiful fans think Wyatt is losing his mind with this entire situation. He's making mistakes, he's working so hard to impress his father, and he's not in a good place. He ended things with Katie so he could take over the role his father offered him at work — like he would really give it to him. He's over there working hard and trying to prove himself to his father at the moment, even though the agreement was to take over what he wanted to take over.
You see, we think that Bill is smarter than all of them because he simply doesn't care what they think. He lies to all of them all the time about what he wants and then he does whatever he likes while he's working on it. He's going to do the same to Katie and to Wyatt. But we think he has no idea there is a good chance they are playing him.
We think they are still together, lying to everyone about it, and working on taking Bill down from the inside. If it's not apparent yet, we think it will be before much longer. They were too quick to jump to this agreement and work on this situation this way. Wyatt isn't in this for what he thinks he's in this for, but then again, neither is his father. We'd love to see this all go down quickly and efficiently, and it makes us happy that it might.