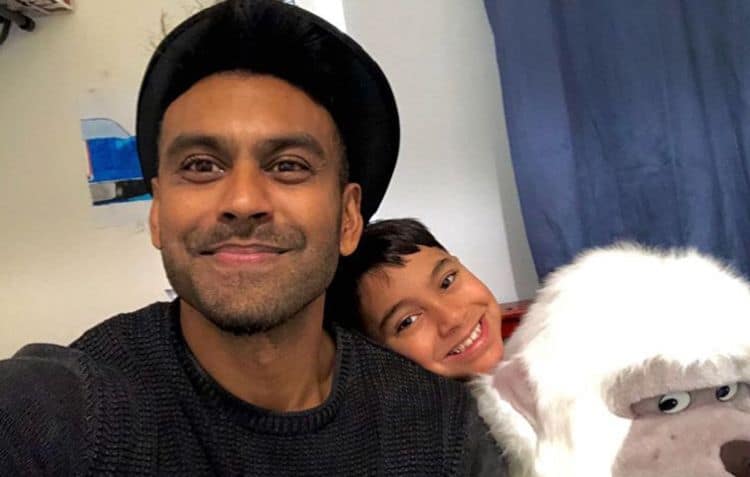 As you may, or may not have, known, '90-Day Fiancé' has been a television hit for TLC for a number of years. The show focuses on the courting process between many different couples, with the intent of hopefully marrying. There are a couple of catches, however. First, the couples are actually residing thousands of miles from each other; second, they have only ninety days to figure out if they have found Mr. or Ms. Right for sure. To date, a variety of couples have allowed their story to be told on the reality program, some with success, and others with a more dismal outcome.
One of the former players on the show, Ash Naeck, has been in the news recently, his relationship with 90-day counterpart Avery Warner. On Instagram earlier this month, Ash admitted that he and Avery had been having problems. As it turned out, he also let fans know that they there no longer together, and as we all are aware, that means no marriage. The show's fans know full well what we mean.
But what about those of you who don't watch the show, or are just starting out this season or last? For all intents and purposes, you likely don't even know who Ash Naeck IS? Well, we thought that since he has been back in the news over his alleged breakup with Avery that we would familiarize you a bit with the '90-Day Fiancé' star. And yes, as you might have guessed we are going to do so by means of one of our '10 Things' lists. We know you've been anxious, so sit back, relax, and get a load of…
Here are 10 things you didn't know about Ash Naeck
1. Where is Ash from?
38-year old Ash hails from Melbourne, Australia, as many likely know from watching the show. According to ETOnline, '90-Day Fiance' covered a trip made by Avery to visit Ash there. During that visit the couple discussed apprehensions Avery has about Ash's occupation.
2. So, What DOES Ash do?
Ash's profession has been something of a sore point in the couple's relationship lately. You see, Ash coaches single women in regard to potential relationships, and Avery doesn't like the fact that he works so closely with them. You might say, "It's his profession! Doesn't she trust him?" Well, it seems that she does not, but apparently she has some fairly solid reasons…which we'll cover in a bit.
3. What About That Other Guy? And the Other Woman?
So the 'other guy' we refer to is Ash's son, Taj., who may move to the United States to live with his father. The 'other woman', on the other hand, is Sian, the ex-wife of Ash, who just happens to be more than a bit apprehensive about her little boy relocating so far away to live with dear old dad. Sian and Avery seemed to get along well enough when they met on the show, however, so the problem really wasn't with the new girlfriend.
4. On His Relationship With His Ex…
The same source tells us that on Mother's Day Ash and Taj actually snuck into Sian's place and surprised her with a few different gifts. By all appearances the couple seems to get along very well, and it seems genuine. This is very good for Taj, obviously, but what about when it comes to Avery? Likely this is one of the points when it comes to the rumored breakup between Avery and Ash.
5. What Avery Doesn't (or didn't) Like About His Job
While Ash is, indeed, a professional relationship therapist who works very closely with single women, Avery isn't really hung up on that point alone. It seems that Ash is a fairly smooth individual…a player, to keep it real. When you add that to the fact that Avery caught Ash chatting away at all hours of the night on social media, and what you have is a recipe for disaster. Any woman would be just a tad apprehensive, at the very least.
6. So, the Breakup? Is the Pair 'On' or 'Off'?
The bottom line, according to Screenrant, is that the pair are on the outs. Avery doesn't really believe, after coming to realize things about his job and his late night social media habits, that it's highly likely that Ash is really nothing more than a smooth talker. Since she is the single mother of two little girls it is important to know who is in their lives for real. All we can do at this point is give the woman a hand.
7. Bulging Eyes?
So, many fans of the show have stated that it appears that Ash's eyes are bulging a bit…among other things. And not just a few fans…many have brought up the issue. This prompted Ash to make the announcement that he has Graves' Disease, an autoimmune disease which can cause hyperthyroidism, or overactive thyroid. This can result in some of the physical symptoms fans have noticed.
8. What About Ash's Extended Family?
While we do know that Ash comes from Australia, it seems that information on his upbringing, such as whether or not he has siblings and information on his parentage, has not really come to light. Ash has neither talked about them in magazines, on the show, or on social media. So, it appears we are left to guess about what makes Ash who he is, with the exception of his past marriage, his son, and his profession, of course. We do know from an interview with Soapdirt that the reality star has a brother, but not much more.
9. Social Media
Yes, Ash is active on social media. Fans can find him on Instagram under @themindbodycoach, as well as under @ashnaeck, where he currently has nearly 3,000 followers. He is also active on Facebook under his own, so fans can easily follow him and catch up on all o.f his current news. We're not sure how hot he'll be since the breakup, but it's certainly worth a gander, considering all the latest.
10. Finally, What's In the Future?
Even though he and Avery Warner have called it quits for good, life goes on for Ash. He will continue on in his profession, counseling the women who need it, and hoping for love to come around the next corner. Love always visits, but its much more bound to stick around if he plays it cool on social media and with his clients.
So, the bottom line is that reality TV, in all its glory, is a fickle creature. One day the stars we follow are living in the brightness of the son, and the next they are spilling the dirt for the world to see. With that being said, we do feel bad that Ash and Avery have broken up, but tomorrow makes all things new. We wish the best of luck to them both, and hope they find everything they are looking for.
Tell us what's wrong with this post? How could we improve it? :)
Let us improve this post!