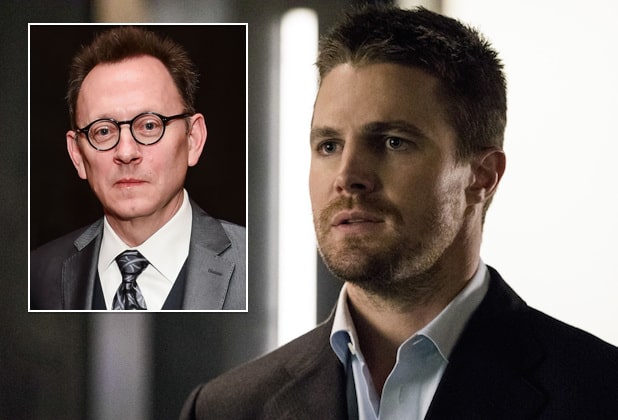 When Arrow returns it will do so with Mike Emerson, former start of Lost, as one of the newest villains added to its roster. Emerson obviously won't be a physical threat to anyone since the actor is not what you would call the biggest, most intimidating man in the world, but his role as a villain will be far more cerebral and capable of taking down Green Arrow and his friends through other means. This is the type of super villain that is the most dangerous really since they are often akin to puppet masters in that they know how to manipulate, how to steer people towards their desired ends, and how to get them so confused that finishing them off is a thing of ease.
Emerson has already shown that he can play uniquely smart roles, and as intelligent as Oliver Queen might be his opponents can tend to get even trickier. Green Arrow will no doubt be outmatched when it comes to wits if a villain is great enough to be on his radar.
The funniest thing about this whole development however is that most of the cast had no idea that Emerson was even coming to Arrow. Most if not all of them know who he is and what he's done, but that's where their knowledge kind of ends. They had no idea that he would be coming to the show and in the video below relay that shock as they are told about the emergence of Emerson as a part of Arrow. It should be an interesting season indeed.
Arrow has actually become the second longest running show on the CW, the first being Supernatural. That's quite an accomplishment for a show that's been criticized several times throughout its run and yet still kept going strong thanks to fan approval and delight. Nearly every show has had its detractors in the past but the real numbers that those in charge wish to see are those that approve of the show and continue to watch it. Those numbers are what many shows live and die by, and the more viewers a show can rake in the better it will fare.
Emerson should help those ratings by bringing forth another dynamic to the show that will help to keep it fresh and hopefully unpredictable for the foreseeable future. Being that this is a show based off of a comic book he likely won't be allowed to become too diabolical or murderous in his methods but he should be able to add a dash of something extra to the show to make it even greater.
A lot of shows start adding in big names or big personalities largely to up their ratings and try to save a sinking ship so to speak, but Arrow is still going strong and has decided to add a new villain largely to make sure that the show remains engaging and exciting. Arrow is a show that could last for several more seasons, but like a lot of programs it will all depend on what happens next.
Save