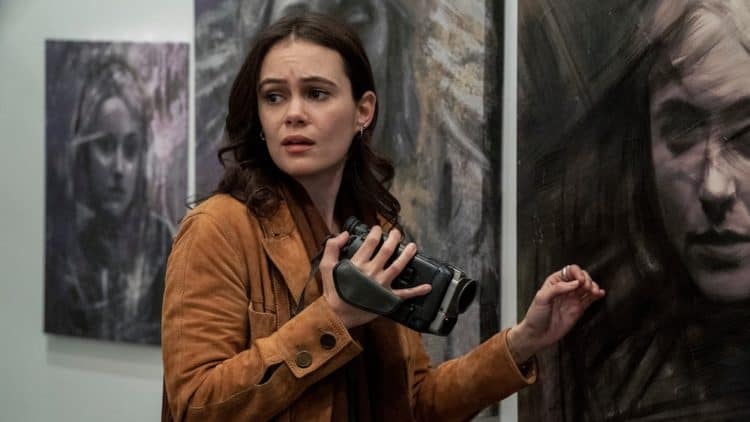 Over the last few years, Netflix has put out some really great content, and the streaming giant has kept the momentum going in 2022. In just a few days, the new Netflix series Archive 81 has taken subscribers by storm. The show centers around an archivist named Dan Turner (Mamoudou Athie) who is hired by a mysterious company to restore a set of old videotapes that were damaged in a fire. However, once he starts the process, Dan quickly realizes that there is something very dark hidden in the tapes. As a result, he finds himself engulfed in a complicated mystery. All eight episodes were released on Netflix on January 14, and fans are already looking forward to seeing more. Keep reading to learn 10 things you didn't know about Archive 81.
1. The Show Was Filmed In Pennsylvania
Archive 81 is set in New York which is also a popular place for things to be filmed. However, the show wasn't actually filmed anywhere in the state. Instead, filming took place in western Pennsylvania – primarily Pittsburgh. The show was actually the first major project filmed in Pittsburgh since the COVID-19 pandemic started.
2. The Show Is Not Based On A True Story
The idea of coming across old videotapes that contain a strange mystery is actually a fairly believable concept. Needless to say, it's easy to see why there are some people who are under the impression that Archive 81 is based on a true story. In reality, though, the series is entirely fictional.
3. Filming Began In 2020
The timeline for filming a TV series can fluctuate based on a number of factors. On top of that, COVID-19 slowed down production for things all over the entertainment industry. Although Archive 81 was released in 2022, filming actually started back in 2020.
4. The Show Is Based On A Podcast
Archive 81 may not be based on a true story, but it is based on a podcast of the same name that is now in its third season. Daniel Powell, one of the podcast's creators, told TVOverMind, "I've worked at a sound effects library for the past two years, and one of my jobs is reviewing and listening to all the sound effects that we acquire before they go live to the site. I do this job from home so I've spent more time than anyone should alone in my apartment listening to weird noises. That experience, plus a general appreciation for found footage style of horror storytelling were a major inspiration."
5. The Show Has Yet To Be Renewed For A Second Season
Despite the fact that Archive 81 is still new to Netflix, viewers are already looking forward to the second season. As of now, however, the show has not been officially renewed. That said, it seems very likely that Archive 81 will be brought back for another season.
6. Viewers Will Feel Plenty Of Nostalgia
If you were around during the 1990s, watching Archive 81 will probably give you some warm and fuzzy feelings. While some of the show takes place in the present, the show is also set during the 90s. Young people, however, might be a little confused by all the top of tapes and VCRs.
7. The Show Was Relatively Inexpensive to Film
We weren't able to find any concrete information on exactly how much Archive 81 cost t make, but we do know that it was far less expensive than some of Netflix's other shows. The fact that Archive 81 doesn't cost much to make will also probably help the show get renewed.
8. Viewers Will Be Kept Guessing Until the End
If you're the kind of person who loves horror and suspense, Archive 81 will be right up your alley. The show does a great job of keeping viewers on the edge of their seats and most people won't be able to predict how this one ends. That said, you'll have to pay close attention or you might miss out on some important details.
9. The Show Was Created By Rebecca Sonnenshine
The Archive 81 podcast was created by Daniel Powell and Marc Sollinger. However, the series was created by Rebecca Sonnenshine. She has been in the industry for more than 20 years and she has worked on some very well-known shows including The Vampire Diaries and The Boys.
10. The Visser Isn't A Real Building
The Visser is easily one of the most important places in Archive 41. With its rich history, many viewers may have assumed that the building really existed at one point in time. The truth, however, is that the building was never real and also doesn't seem to be based on a specific place.
Tell us what's wrong with this post? How could we improve it? :)
Let us improve this post!