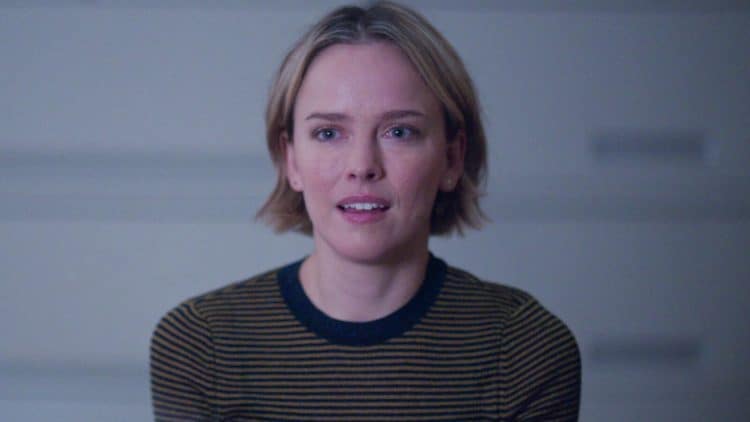 Allison Miller has a common name, but she has an uncommon face (in that you know you recognize her immediately). The lovely actress has spent much of her life in front of a camera working away, and that's a good thing when you're in her line of work. She's a working actress who always seems to have a job, and she's currently starring as everyone's favorite character on "A Million Little Things," on the ABC Network. She may play Maggie Bloom on television by day, but by night she's so many other things – not just an actress. It's time for the world to get to know Allison Miller for all she is and all she does rather than just for the characters she plays so well.
1. She is an 80s Baby
When Allison Miller was born, it was right in the middle of the best decade a child can grow up in. She was born on September 2, 1985. She grew up throughout the best years of her childhood in the late 80s and the 90s, and it was a good time to grow up in America.
2. She Was Not Born in America
She is American, but she was not born in America. Her parents were living overseas when she was born, and she is from Rome, Italy. Her mom, Margo, had her daughter in an Italian hospital, and it was just one of the many places they lived when she was growing up.
3. She Moved Around
Because of her parents – her father was a former publisher for The Olympian – and their jobs, she moved a lot as a child. She grew up in more places than she can probably remember. For example, she attended at least two different high schools, and we all know high school only lasts four years. She went to school in Kentucky before moving to Pennsylvania and then to Tallahassee.
4. She Tried College
She gave it the old college try (pun intended), but it did not work out for her. In fact, she gave it three tries. She began her college career at Boston University before transferring to Rhodes College. She later moved to Florida to attend the best university in the country – the University of Florida – before she decided she was going to act and left college for Hollywood.
5. She's Well Trained
Because she is so well-trained in so many different performance arts, she had a head start when she left Florida for Hollywood. She was trained in things like dance (jazz, modern, and tap), and she has also had voice training.
6. She is Musical
One thing that is always so fascinating to us is when someone is musical. Not just when they can sing, lovely as that may be. We mean when someone can play an instrument. It's just so talented and wonderful, and yes, we are envious we cannot play anything. Allison Miller can play two instruments. She can play both the piano and the guitar, which are both the coolest.
7. She Speaks More Than One Language
While she's not calling herself trilingual, she is referred to as proficient. However, we think anyone who is even a little proficient in more than one language is doing a great job. She's obviously an English-speaking woman, but she's also into French and Spanish. Both are beautiful languages.
8. She's Divorced
She was married, but her marriage did not last. Miller married Adam Nee, a fellow actor, back in 2012. They were married for approximately 7 years before they made the public announcement in 2019 that their marriage was over and they were moving on. She's said very little about it since then, and that is her prerogative.
9. She's More Than Just an Actress
Not to see that being an actress and not doing more is a bad thing, but she's simply also more than an actress. She's a writer and a director as well. She works hard both on-screen and behind the camera to bring entertainment into the lives of her fans. And, if we do say so, she is killing it.
10. She's Been Everywhere
She's most famous for her current ABC role, but she's also been in other shows fans love. She's been part of the "Desperate Housewives," primetime show in a guest appearance type of manner. She was on "CSI: NY," at one point, and she even had a small role in the hit daytime soap, "General Hospital," when she was younger. We were not joking when we called her a working actress.