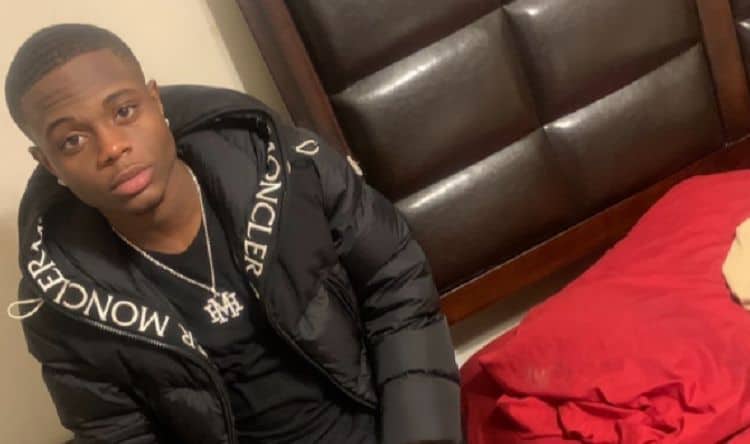 Akili McDowell is relatively new to professional acting, but he's already taking the industry by storm. After making his first on-screen appearance in 2015, he went on to get his first major break in 2019 when he was cast in the OWN original series, David Makes Man. Not only has the show gotten lots of attention for its success, but Akili's role in the series has made him the topic of lots of conversations. His natural talent and ability to bring his character to life are proof that he has the potential to have a very long-lasting career in the entertainment industry. On top of that, there are a few more projects we can expect to see from him in the next couple of years. Keep reading to learn 10 things you didn't know about Akili McDowell.
1. He's A Texas Native
Akili was born and raised in the Houston, TX area. Although he doesn't come from a family that has any connections to the entertainment industry, Akili fell in love with acting at an early age. He cites Kyle Massey's portrayal of Cory Baxter in That's So Raven as the thing that originally inspired him to get into acting.
2. He Took Acting Classes
After convincing his mom that acting was something he was serious about, Akili's mom enrolled him in local acting classes. While he did receive some formal training, he basically just jumped right into the audition process and it didn't take him long to start getting opportunities.
3. He Knew David Makes Man Was Going To Be Special
When Akili first heard about David Makes Man, he knew it was something he wanted to be a part of. He told 1883 Magazine, "I could tell as soon as I read the paper. So I sent in a self-tape from Houston and then I got a callback and they flew me out to Atlanta and I was like, 'Uh oh' [laughs]. And then they flew me to LA and I was like, 'I gotta get this now. This is the last stage.' So, I go in and I gave it all I got and I think I did alright."
4. He Likes To Dance
Acting may be his primary passion, but Akili also loves to dance. Music has been a big part of his life since he was younger, and dancing is another way he loves to express himself. When he was younger, a video of him dancing went viral. That said, it doesn't appear that he's ever pursued dance as anything more than a hobby.
5. He's A Michael Jackson Fan
Michael Jackson is arguably the greatest entertainer of all time. Over the course of his career, he became a legend for his talent and creativity. When Akili was younger, he couldn't get enough of watching Michael Jackson perform and he credits the King of Pop with being one of his earliest influences.
6. He Loves Fashion
No matter what Akili is doing, you can bet that he's going to look his best when he shows up. Whether it's a red carpet event or hanging out with friends, Akili knows how to put an outfit together. He is really into fashion and he has a nice sense of style. He especially loves wearing luxury fashion brands such as Dolce and Gabbana, Coach, and Burberry.
7. He Has A YouTube Channel
Building a solid online presence has become a very important part of having a career in the entertainment industry and this is especially true for young people. Akili has made an effort to build himself a solid foundation online. In addition to being active on Instagram and Twitter, he also has a YouTube channel where he posts vlogs and other content.
8. He Likes The Audition Process
Even some of the most successful actors in the industry will tell you that auditioning is one of their least favorite parts of acting. Akili doesn't feel that way, however. He actually enjoys the process of getting to share his skills in front of people with the hopes that it will lead to a new opportunity.
9. He's A Pretty Private Person
At this point in his career, Akili hasn't shared much information about himself outside of acting. This could change as he gets further into his career, but there seems to be a trend with entertainers who prefer to keep their personal lives away from the spotlight. Chances are they've seen how quickly oversharing can go left.
10. He Likes To Connect With Fans
Akili has been building a solid fan base over the last few years, and he's very thankful for all of the people who have shown him support so far. While he may not be the most active user on Twitter, he does like using the platform as a way to interact with his fans and show them the same love they show him.