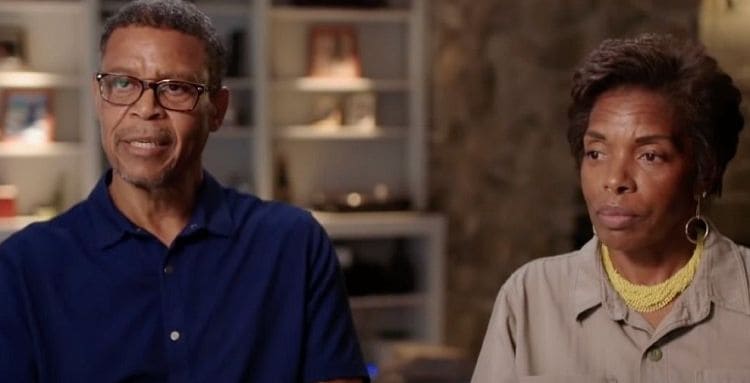 Each time a new reality show is introduced, there are collective brows raised. Each one immediately comes across as more outlandish than the other, and the world doesn't seem to have grasped the concept that strange and odd and out of this world are the norm anymore. For now, there is a new show coming to A&E, and it's got an interesting title. Without even knowing what it's about or what the concept of the show even is, we can only guess how this one will turn out – with many viewers and a lot of questions. So, what are Adults Adopting Adults about?
1. It is Exactly What it Sounds Like
If you were wondering if this show could possibly be about adults looking to be adopted when there are so many children in the world who need homes of their own with families of their own, you would be wondering correctly. This is exactly as it sounds – self-sufficient adults looking to adopt or be adopted. It's…interesting.
2. It Premiers in January
If your curiosity is getting the best of you – and it will – you can watch this show on A&E beginning on Monday, January 31, 2022. It's going to air at 10 pm EST/PST. There are 10 episodes, and there are six adults looking into adoption.
3. People Want Family
Some of the stories are just normal stories. Well, as normal as you can get when you're an adult looking to be adopted or an adult looking to adopt an adult. It's just families looking for their own families, and it's just as simple as it sounds. Not every story is simple, though.
4. Adult Adoption is Real
If you're thinking this is not something that's real, you're not alone. Many of us might not assume that there is any chance that adoption as an adult is a real thing, yet it is. It's very real. There are stipulations and differences in the adult adoption laws spending on where you live and what kind of situation you're in, but it's as real as it gets. Interesting, we know.
5. Someone Wants a Caregiver
One of the people on the show is a prince. A real-life prince, and he is looking to adopt an adult son. He wants a son for one reason – be become his caregiver in his old age. The prince is German, and he also wants to leave his title to his newfound adopted son following his own passing.
6. One Adoption is Creepy
One adoption stands out as creepier than we'd like to admit. It's a man seeking to adopt an adult daughter. He is already married, and he's been caught having inappropriate relations with another woman when he was trying to adopt her. Now he's in the market to adopt another grown woman we assume is significantly younger than he is, and nothing about this seems all right.
7. One Adoption is About a Daughter
This is another strange one that will be featured. This is the story of a woman who has a mother, but she'd like to leave her own mother out in the cold and be adopted by a family she met on the internet. It seems that the couple she met online is happy to adopt her and make her part of their family even though she's got a mother. Maybe we just need to hear the entire story for it to fall into place, but this is nothing short of red-flag questionable.
8. It Will Be Strange
There is no doubt this show will be strange but ask yourself about the other strange shows you're already watching. If you watch people living their 600-lbs. lives and you're into sisters who weigh in at 1,000-lbs. will this really be strange to you? Or will it only seem strange to those of us who don't find ourselves engaging in shows like this one?
9. You Will Learn Something
At the end of the day, weird as it might be, this is a show that will teach you a few things. For example, you've already learned that adult adoption is a real, legal, and actual process with different laws in different states. Imagine what you'll learn tuning into this show regularly?
10. Each Story is Incredible
Incredible has such diverse meaning, doesn't it? It's a meaning that could be lovely and wonderful, but it can also be questionable, scary, and just mind-boggling. We have a feeling that this is the show that will make the mind-boggling feeling of incredulous the one fans feel most often.