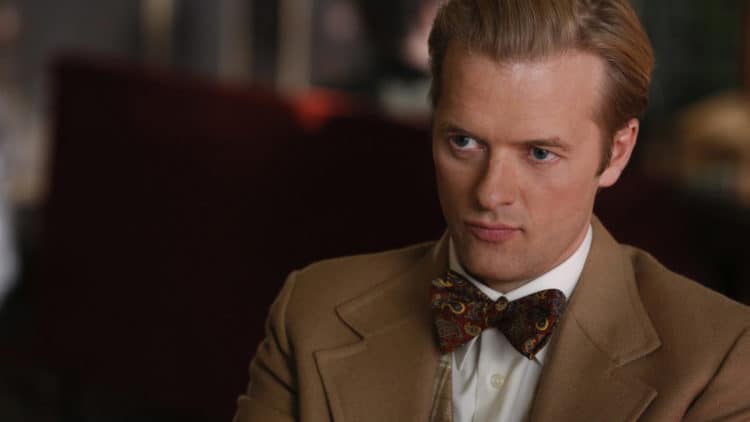 Adam Campbell is the kind of actor whose name you may not recognize instantly, but once you see his face the memories if his work will start flooding in. Adam has been acting on screen for more than 15 years, and in that time he has been a part of a variety of projects. Many viewers will recognize him best from his role as Greg Walsh in the series Great News. He is also well-known for playing Young Donald Mallard in NCIS and fans are happy to know that he's been brought back for the show's latest season. Some people are so excited about him being on the show that they hope he eventually gets his own spin-off. Keep reading for 10 things you didn't know about Adam Campbell.
1. He Has Been In Music Videos
Adam's film and TV work are what have made him an international star, but he's also made some music video appearances for well-known artists. In 2007, he was cast as the star in the music video for Sara Bareilles hit single "Love Song". That same year, he was in the video for the song "Awakening" by Switchfoot.
2. He Was Supposed To Voice Ringo Starr
Every successful actor can probably tell you about at least one huge opportunity that ended up falling through for various reasons. For Adam, that opportunity was the chance to voice Ringo Starr in the 3D remake of the classic film Yellow Submarine. Unfortunately, however, the project was cancelled.
3. He Is A Husband And Father
Adam has been married to actress Jayma Mays since 2007 after meeting on the set of a film. They went to Denny's on their first date and the rest is history. Jayma is best-known for playing Emma Pillsbury on the popular series Glee. The couple has one child together and they live in the Los Angeles area.
4. He Was In An Episode Of Parenthood
Even though Adam hasn't hasn't had a lot of big starring roles in his career, he has gotten the chance to work with big names and be a part of lots of cool productions. He was in an episode of the series Parenthood in 2011. He also had a role in an episode of 2 Broke Girls in 2013.
5. He Is A Private Person
Due to the nature of his career, most people probably expect Adam to love being in the spotlight. In reality though, Adam seems to avoid the spotlight as much as he can. He and his wife are both very private people. Adam doesn't do many interviews or make too many public appearances.
6. He Isn't Active On Social Media
Even though Adam is a private person, social media could still be a great way for him to let his fans know about current and upcoming projects. Despite that, however, he doesn't appear to be active on social media at all. We weren't able to locate any verified accounts for him or his wife.
7. He Is A Writer
Adam is a man of many talents and he loves getting the chance to share them with the world. While acting is what he has done the most of in his career, he has also tried his hand at writing. According to his page on IMDB, he has one writing credit for a TV movie called Making A Spoof. We weren't able to find any information on whether he plans to do more writing in the future.
8. He Has More Than 30 Acting Credits
For any actors, consistency is one of the most important things. After all, the entertainment industry is known for being full of ups and downs and work is never guaranteed. Adam has been fortunate to achieve a good amount of consistency in his career and he currently has 35 acting credits.
9. He Likes Acting Across Genres
Some actors spend their entire career acting in just one genre. This is sometimes a result of being typecast, but other times actors simply have one genre that they prefer over the others. Adam has gotten the chance to act in multiple genres and he has become well-known for his comedic and dramatic roles.
10. There Are Fan Pages In His Honor
Adam may not be active on social media, but that hasn't stopped his fans from using the internet to show him love. There are several fan pages that have been created in Adam's honor. Most of these pages consist of photos, video clips, and memes from projects Adam has worked on. If Adam ever does decide to get into social media, he'll definitely be greeted with a warm welcome.