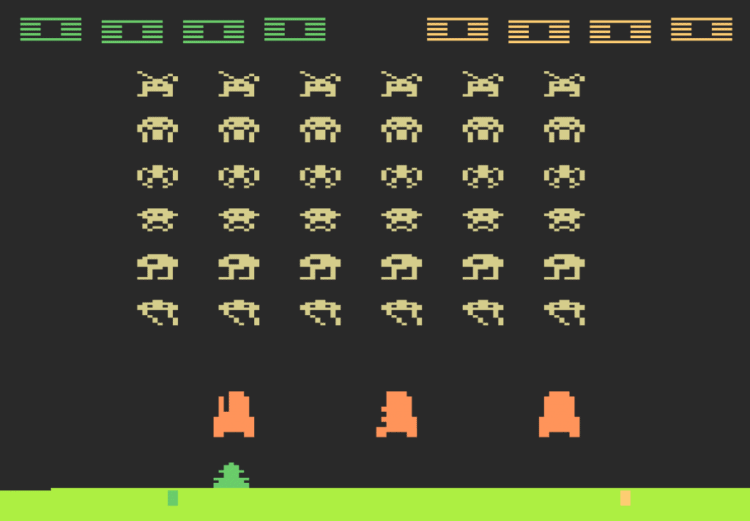 New Line Cinema is taking a big chance on the video game genre and it's bringing James Wan in as a producer and Greg Russo as a writer to try and make Space Invaders happen. People still remember this game, right? And people still remember that the video game genre when being applied to movies is a hit and miss prospect, right? It's been getting better as Ryan Scott from MovieWeb seems to think, but it's a stroke of luck when the movie actually attracts a good number of viewers. The video game movies that have come across the screen in the last decade or two have been a reason to be excited but when they've been viewed it's kind of hard to sit back and say that it's easy to get excited for each and every one of them that comes out.
From Resident Evil to Rampage and everything in-between the movies have been kind of punishing to the idea of the video game, even those that have a well-established story line and should be able to carry themselves. But as we've seen with some of them the ideas that have been pushed have been anything but impressive. Good examples, depending on your point of view, are a few of the Resident Evil movies, Assassin's Creed, and especially the one movie that was based largely upon games, Pixels. One of the latest, Rampage, is one that a lot of people were bound to be confused about since it had a strong enough story to build on, but the direction in which it went was still kind of interesting. Some people liked it, others thought it was a joke, and the critics as you can imagine were kind of mixed in their opinion.
Space Invaders really doesn't have a back story though, unless you want to count any and every fan theory that might have come along since it was released. Much like Battleship it's a game that was simply mean to be fun and take up a certain amount of time. There wasn't any narrative that really could be used to explain why it was so fun or why anyone should keep playing. Players basically had to protect whatever target was being attacked until the game became too hard and the player could no longer keep up with the pace. Battleship of course was more about strategy while Space Invaders was more about reflexes, but both games were meant to be fun until one side or the other was victorious. That doesn't give a lot of background for a story to be honest, but Russo has already proven that he's good enough to come up with something from very little in the past. This time though it does seem as though it's going to be more of a challenge.
Julie Muncy of Gizmodo is just one of many people that are sitting back in their chairs and wondering where Russo is going with this one, and what New Line Cinema is really going to do with this movie. Rampage was enough of a stretch since it seems that there wasn't a whole lot to work with despite the fact that there were three main characters, the monsters. But Space Invaders has NO main characters and no real plot to speak of, so it's a bit hard to think about what it's going to do in order to wow us and really push a story line that will be believable. At this moment the thought is that it might be something along the lines of what Peter Berg did with Battleship, as he took a game that was fairly mundane and could have been a much lamer movie, but became something that had at least a few entertaining moments. It's still a big question since at this moment there really isn't a lot more to say other than the fact that the movie is coming and will be making us all think of different ways it could go once it hits the screens.
This is likely going to plague a lot of writers as they try to think of what could possibly happen to make this movie into something intelligent enough to get audiences to notice it and yet entertaining enough to not be TOO intellectual. A lot of video game movies have tried to be too smart in the past until the realization hit that people want to see something they can relate to, meaning that since they've played the game they want to see something they recognize and have experienced as a gamer. Think of it, Resident Evil had some gut-punching moments that people had to deal with, as did Assassin's Creed and several other games that have been adapted. But the moment that these movies start taking themselves too seriously is when they become less than entertaining. Hopefully Space Invaders won't take this route.