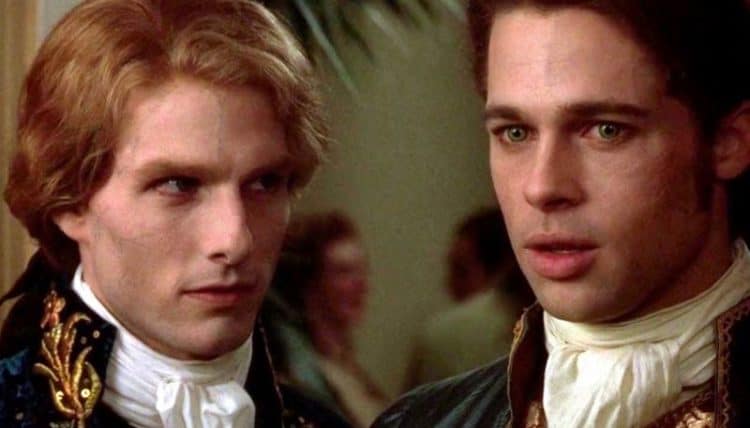 In today's day and age, vampires can be as suave and sophisticated as they are nightmarish monsters that violate the rules of reality by their mere existence. There are numerous fictional works that contributed to the start of this trend, but one of the most influential examples is The Vampire Chronicles by Anne Rice. The book series focused on a French vampire named Lestat de Lioncourt, whose nickname of "Brat Prince" as well as his stated fondness for said nickname should provide interested individuals with a fair amount of insight into his character.
So far, Lestat has shown up in a number of adaptations based on The Vampire Chronicles. In fact, some people might remember Tom Cruise in the role in 1994's Interview with the Vampire, which was a movie based on the book of the same name. However, it is interesting to note that Universal Studios and Imagine Entertainment has the rights to make more movies based on the franchise, which is under development at the moment. Furthermore, Anne Rice and her son are working on a potential TV show based on the same franchise in close cooperation with Paramount Television and Anonymous Content. Summed up, these are exciting times for fans of The Vampire Chronicles.
Here are five actors who could play Lestat in another adaptation of The Vampire Chronicles:
Jared Leto
On initial inspection, Jared Leto seems like an excellent choice to play Lestat. After all, he has the right look, the right build, and the right presence. Better still, he even has experience as a rock star as the frontman of Thirty Seconds to Mars, which is relevant because Lestat became one in the third book in the series. Unfortunately, Leto has a major strike against him in that he is in his 40s, which is a serious problem for a long-running movie franchise when Lestat is supposed to look like he is in his 20s.
Douglas Booth
Douglas Booth stands at 6'1", which makes him the right height to play Lestat. Combined with his appearance as well as his stated fondness for being in the spotlight, he has both the right look and the right attitude for the character. The one question is whether Booth has the skill needed to depict all of Lestat's nuance, though to be fair, he has had a wide range of roles in movies such as Jupiter Ascending, The Riot Club, and Worried About the Boy so far.
Alexander Skarsgard
A lot of people will recognize Alexander Skarsgard as Eric Northman, one of the more interesting characters from True Blood. As a result, he doesn't just have the personal charisma needed to play Lestat, he also has the experience from playing another vampire. With that said, age is a potential issue, seeing as how he is 40 years old.
Ian Somerhalder
Ian Somerhalder is another example of an actor who has plenty of experience playing a vampire on the screen. In his case, he was Damon Salvatore for more than 150 episodes on The Vampire Diaries. Moreover, his character was an anti-hero, which means an even better fit for Lestat, who has had both his heroic and his not so heroic moments over the course of the series.
Ezra Miller
Some people might recognize Ezra Miller as the Flash in the DC Extended Universe. Regardless, he has the right look for Lestat. Plus, he is at around the right age, thus making him one of the better candidates from a purely physical perspective. It is interesting to note that Miller has described himself as being "queer" in the sense that he has been attracted to both men and women, which could be useful for bringing that part of Lestat to life in a performance.
Tell us what's wrong with this post? How could we improve it? :)
Let us improve this post!