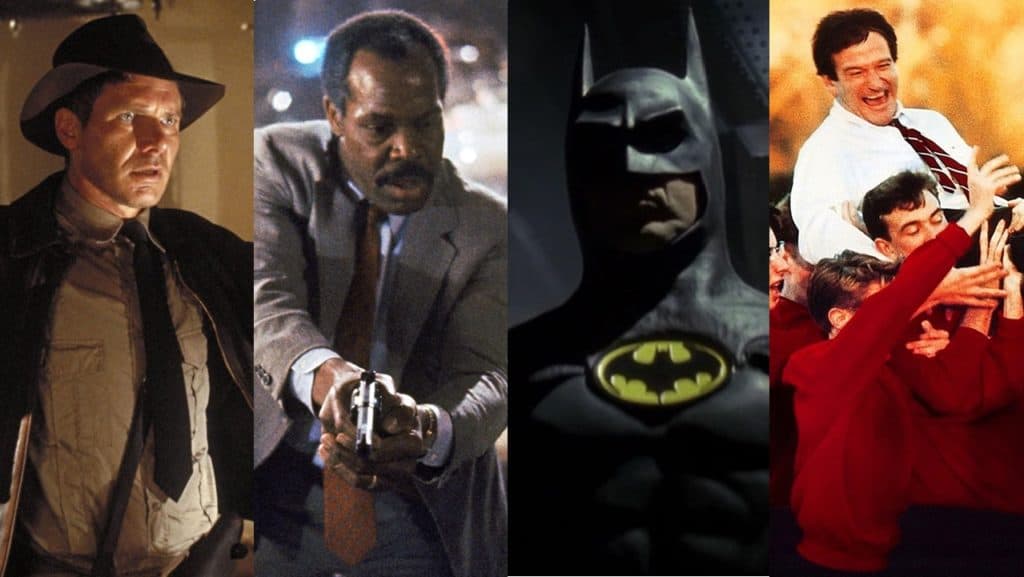 My problem with making year-end best-of lists of movies is that I never have time to see everything that stands to have a good chance of making the final cut. It's not like I live in New York or LA, where extremely limited release movies come out weeks, sometimes months, before they do in others parts of the country (if they ever actually make it that far out theatrically, that is). I live in a corn field in the middle of Illinois: movies are made available to me exactly when they're made available to every other person in the country. And for some movies (most recently Barry Jenkins' If Beale Street Could Talk), that means that I have to wait a very long time, usually putting mine out around the time of the Oscars themselves.
2019 makes it 30 years for me: 30 years of avid, some would say obsessive, movie-watching. Both as a commemoration for this milestone of moviegoing and as a lead-in for my 2018 best-of list, this will mark the first in a series of retrospective tip-ten lists, each covering a different year that I was alive and glued to the TV. And though I might still have a very long way to go before I see absolutely everything worthwhile from these years, they very much do represent the kinds of movies I find worthwhile: from fun-tastic schlock to high-end prestige pictures. And for anybody looking for a place to start with recent-ish movies, these will doubltess be as good a primer as any.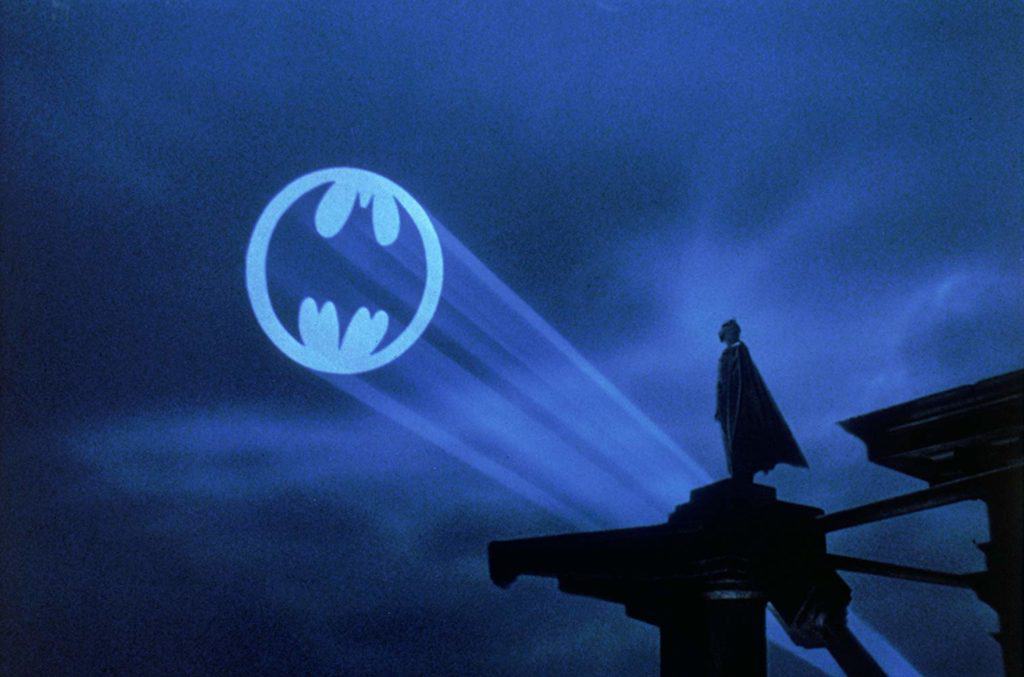 10 . Batman
Superhero fans have been spoiled for choice in the last decade, especially in regards to everybody's caped crusader. There are the original Burton movies, the largely maligned Schumacher follow-ups, the animated series and it's big-screen continuation Mask of the Phantasm (1993), Nolan's Dark Knight trilogy, the endless (and unappreciated) straight-to-video animated movies and even the largely terrible DCEU releases involving the character (ably, but ultimately impotently, portrayed by Ben Affleck). Taken together, however, it's hard to argue that there isn't something particularly attractive about Burton's bizarre, arthouse-adjacent take on the character. From the stylized gothic aesthetic to the serviceable (if sometimes rather dumb) narrative to the impeccable casting (Jack Nicholson is a particularly excellent standout in that regard), it's offers up a fun, fierce and decidedly abstract vision of Batman's funhouse mirror world of cops and caped crusaders.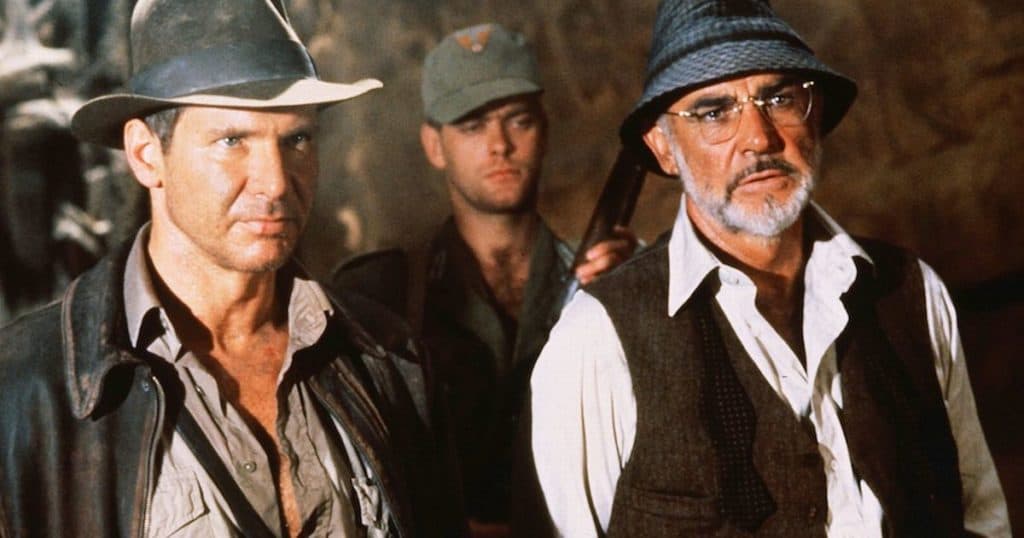 9 . Indiana Jones and the Last Crusade
Like the many adventures of DC's daring duo, after the first Indiana Jones movie hit theaters at the beginning of the decade, 1981's Raiders of the Lost Ark, the entire franchise has been a deeply mixed bag of movies that were never quite terrible, but hardly rose to the heights of its series debut. While currently being reappraised as a worthwhile piece of pop-art in its own right, Indiana Jones and the Temple of Doom (1984) is a deeply racist film populated by rampantly obnoxious and broadly drawn characters that sink the overall proceedings. Although not as terrible as its reputation might otherwise have you believe, Indiana Jones and the Kingdom of the Crystal Skull (2008), the franchise's fourth installment, feels as if it was shot by rote and at seemingly every opportunity took the least interesting narrative turns. Only The Last Crusade managed to mostly live up to Raiders' great promise: an exceptionally well-cast troupe of sharply-written characters bantering back and forth while zipping along between memorable action-adventure set pieces. Besides, who could possibly complain about Indie's dad turning out to be none other than James Bond himself?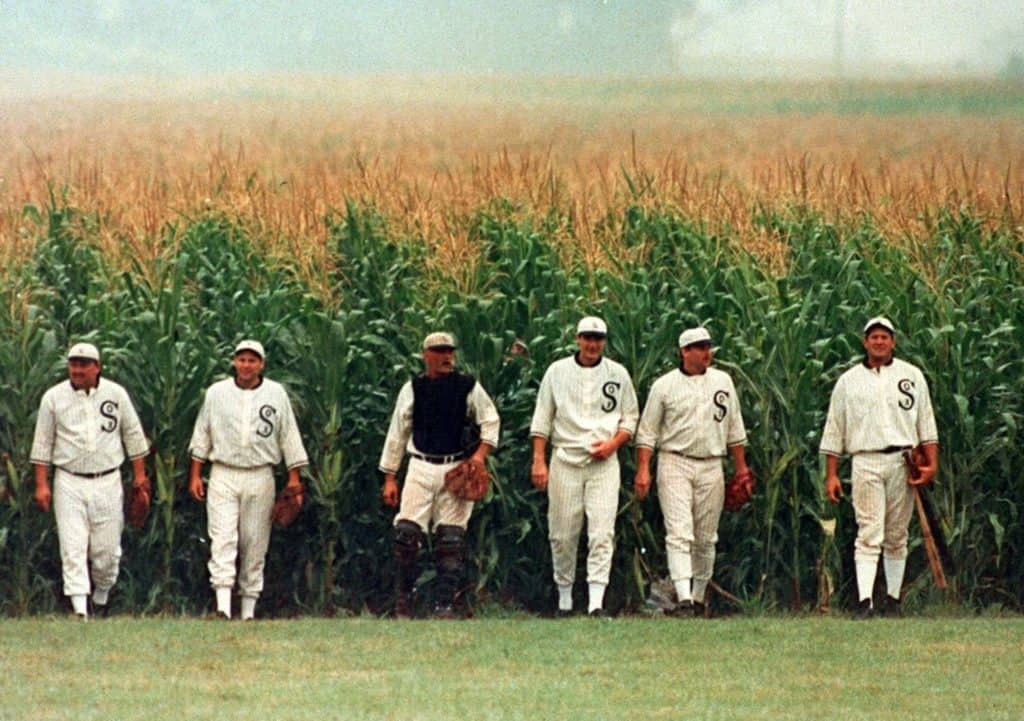 8 . Field of Dreams
Normally, I'm not much of a sports drama kind of guy. I've never been much of a ballplayer myself and bear little beyond a purely academic interest in the subject. I'll watch my Rockys and my Creeds and, every great once-in-a-while, something like Million Dollar Baby (for that matter, have you ever noticed how many of the best sports movies are all about boxing?). Despite this, though, I've always been a sucker for Field of Dreams. Maybe it the off-kilter drama underpinning the story or the fantastical elements tacked on top of everything or the noteworthy cast that can't help but bring life to the proceedings. It's a sentimental, middle-of-the-road, no-frills feature, but everything about it is done on the highest possible level of showmanship, and that's more than enough here.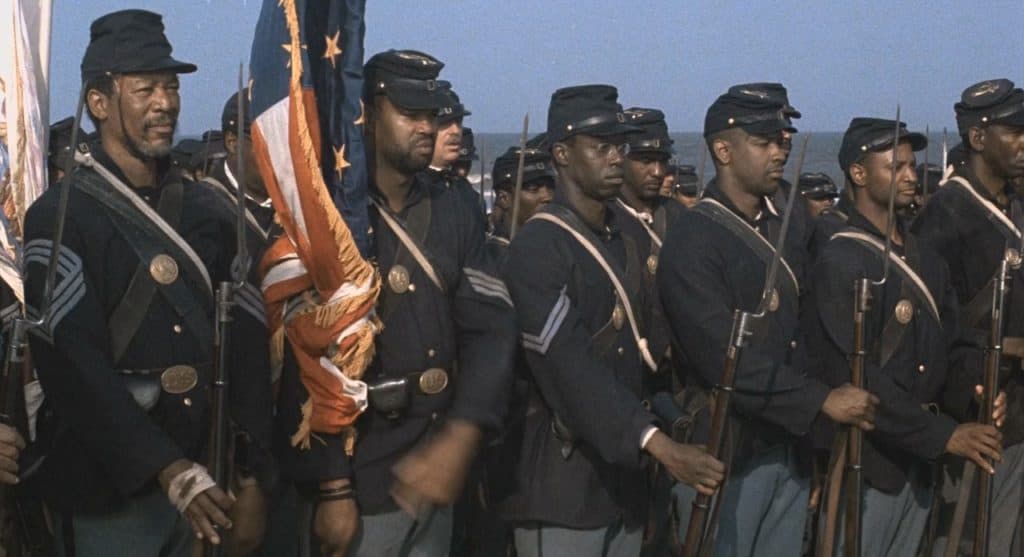 7 . Glory
Like the above movies, Glory was in many ways a staple of my childhood. Unlike Batman or The Last Crusade, however, Glory didn't earn its spot on the back of comic book pizazz or action-packed shootouts with Nazis. Rather, it was on regular rotation throughout primary and middle school: every teacher's go-to when having to bring the horrors of the Civil War to life for a classroom of doe-eyed kids. And, what's more, it always worked. Alternating between gruesome battle scenes and racial drama, between moments of intense character development and valiant last-stands, Glory provided the ur-text of what modern war movies should look, feel and sound like (that is, of course, until Saving Private Ryan rewrote the particulars of that movie narrative in the following decade). It's another example of simply telling a story particularly well, without a great deal of concern of differentiating it from every other movie of its kind otherwise.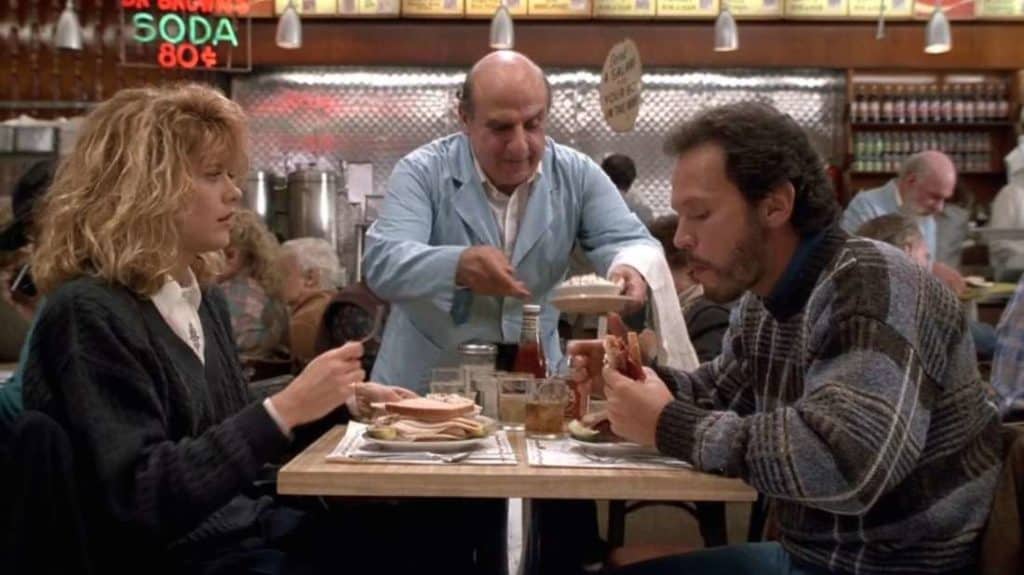 6 . When Harry Met Sally…
Another genre that has never quite done it for me is the romantic comedy. It's not that I'm against the concept on principle — I did, after all, love Crazy Rich Asians (2018) to pieces and am pretty much onboard with any movie Nora Ephron saw fit to direct — it's just that, perhaps more than most other genres, romcoms have readily given themselves over to formula, repetition and the bottom rung. Not so When Harry Met Sally…, however, which rather than try to capture a particularly dramatic moment in a budding relationship, tracks the meaningful growth of a friendship into unquestionable, slow-burning love over time. Perhaps the finest film ever written by Ephron (though Rob Reiner actually directed the film), it demonstrates a nuanced understanding of both halves of its titular relationship and the long-lasting loves that endure all obstacles (even the dreaded Friend Zone). Even today, you'd be hard-pressed to find a smarter or more satisfying film in its genre.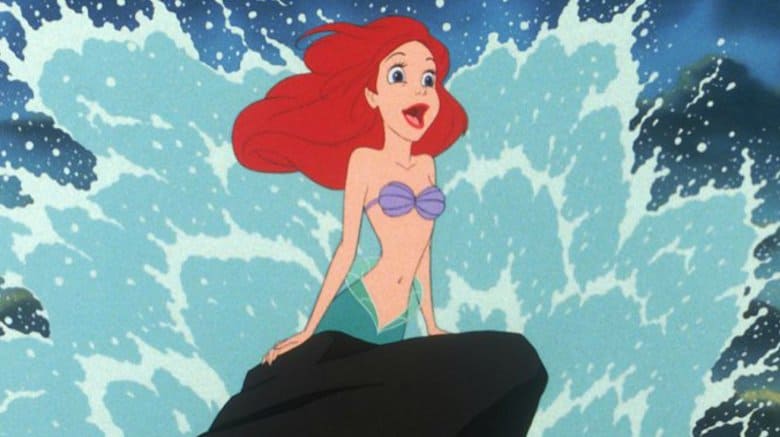 5 . The Little Mermaid
After a lengthy seclusion from the broader popular culture following the death of the company's patriarch and, with him, its creative golden age, Disney animation came back in a big way toward the end of the last century. The so-called Disney Renaissance — which included the likes of Beauty and the Beast (1991), Aladdin (1992), The Lion King (1994) and Mulan (1998) — dominated the family entertainment of the 1990s, saw the birth of Dreamworks and ultimately resulted in the creation of the Best Animated Feature Oscar. All this began with The Little Mermaid, a fairytale throwback to the company's early years that combined high-end animation with strong writing and peerless original songs. Even today, it is a gorgeous film to look at, in many ways representing the height of hand-drawn animation in the US film industry, and is justly a foundational part of virtually every child's movie canon, and it's not even the best animated movie to come out in this year!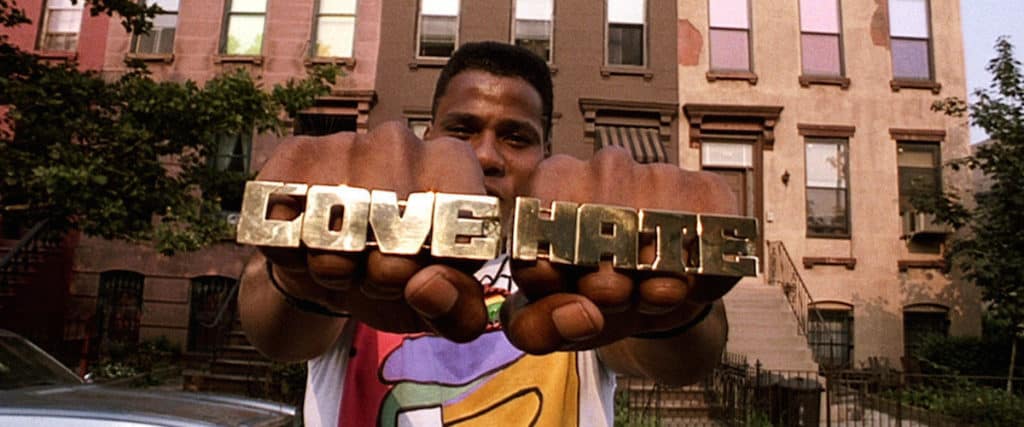 4 . Do the Right Thing
As I've said throughout the year, 2018 was an embarrassment of riches at the movies: not because the movie's were notably superior in terms of raw quality to the films of the past (although it could certainly give fan-favorite years 1939, 1967, 1974, 1994, 2007 and 2014 a run for their money), but rather because we were seeing so many different, unique, high-quality films from the kinds of filmmakers that we so rarely see given the opportunity to do so. And for this last year, as in years past, director Spike Lee shared his impeccable, unflattering vision of American race relations. But as much as I love BlacKkKlansman (2018) for its unflinching look at the historical roots of modern-day racism, it doesn't quite match the bombastic intensity of a movie like Do the Right Thing — an incendiary, career-defining feature that practically explodes off of the screen even today.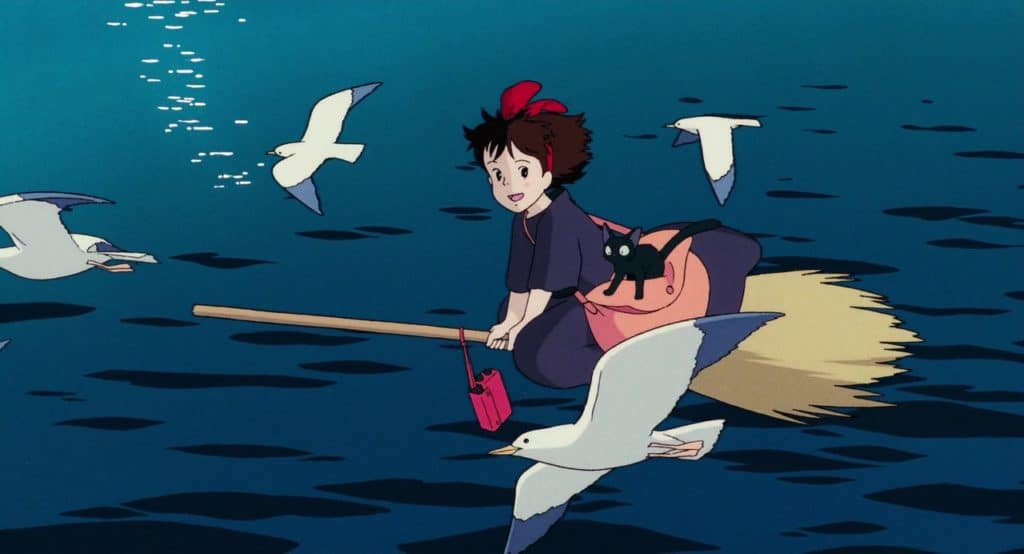 3 . Kiki's Delivery Service
It should come as no surprise that the work of Hayao Miyazaki, the living legend from Japan, will feature prominently in this retrospective series. His films unquiveringly piece the soul and burn with the intensity of the implacable truths of humankind. And while Kiki's Delivery Service fails to feature the boggling ambitions of his earlier work and lacks the polish of his most recent work — in many ways awkwardly straddling the transition between them — it nevertheless captures the essence of why Miyazaki is such an indispensable talent. Following the exploits of a young witch as she attempts to run a homebrew delivery company, it captures everything that is exciting, terrifying, mystifying and beautiful about childhood and, by extension, life itself.

2 . Christmas Vacation
The sad fact of the matter is that most Christmas movies are terrible: varyingly cloying at a sentimentality or tripping over itself to turn your stomach at the thought of spending any amount of time with your family. We know, however, no matter how trying or turbulent the holidays get, that they "mean a little bit more" than what Hollywood would have you believe. Despite its wackiness, bawdiness and borderline misanthropy, National Lampoon's Christmas Vacation captures all the warmth and good and nostalgic desire tied up in the titular holiday. It's a hard time of year, yes, but a jubilant one as well, no matter what relatives you have to share a house with.
1 . The Killer
There's something magical about Hong Kong action movies — the kind you got before the territory became absorbed into China and John Woo left to make movies in America. Even now, when the master himself tries desperately to recapture some of that bygone glory that made the period so near-and-dear to action fans' hearts (with 2018's Manhunt), the in-the-moment intensity of double-fisted guns, overblown shootouts, cross-cut explosions and slow-motion doves is completely erased by modern digital photography and set staging. And of the Heroic Bloodshed genre, whose movies it defined, none is more seminal than Woo's own The Killer. Telling the story of a brought-out-of-retirement assassin who takes on one last job to earn the money he needs to repair the eyes of the women he accidentally blinded, it's a frenetic tale of heroic guilt, male bonding and the unconscionable constraints of the law on real justice.
Tell us what's wrong with this post? How could we improve it? :)
Let us improve this post!