With the yuletide coming to a close, and the rest of the year not too far behind it, moviegoers across the world are bracing for February's Oscar ceremony: the 91st such night Hollywood has held in its storied history. But making time for watching all of the important movies in the month between Nomination morning and Oscar evening is a tall order for even the most dedicated cinephiles. Few of the major award contenders will be released on home media and streaming platforms come February, and even many of the year's late releases will rotate out of theaters by the end of January. Sadly, much of the time, even many dedicated Oscar watchers must bow out of the race to see everything before the awards ceremony is broadcast, which only goes to exacerbate the Academy's ratings crisis of recent years.
If you want to dominate your office Oscar pool (or merely know what all the pundits are talking about over the next couple of months), you need to start watching these movies now: while many are still in theaters (and what isn't is at least available to rent). And of this year's likely crop of Oscar nominees, these are undoubtedly the ones to prioritize while you still can.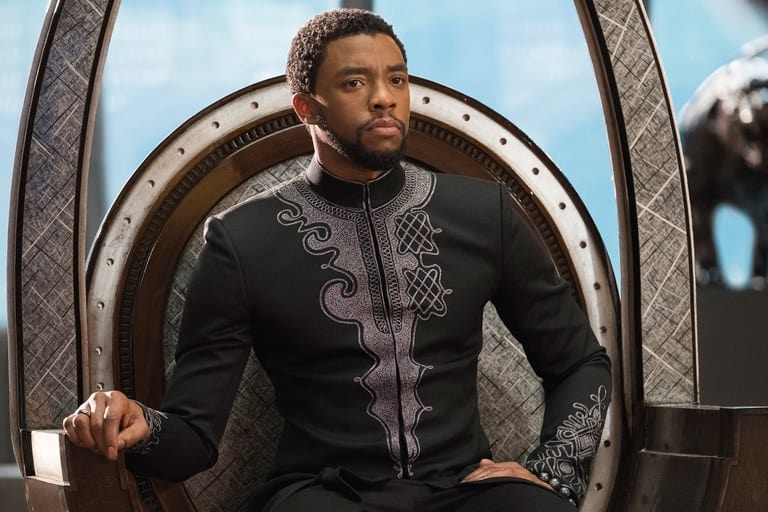 Black Panther — Like any group of tastemakers, the Academy of Motion Picture Arts and Sciences (AMPAS) is often extremely predictable with the kinds of movies it either likes or doesn't like. There's a reason why so many Academy-friendly films are decried as Oscar bait and why so many popular (although no less meritorious) movies so often get overlooked by this particular group of voters. Oscars are serious (often incredibly self-serious) art, with little room or patience for comedies or action flicks. Even genre classics like Superman (1978), The Dark Knight (2008) and The Avengers (2012) couldn't crack its Best Picture lineup, so what chance does a movie in 2018?
Actually, by all accounts, the odds stand firmly in Black Panther's (2018) favor. The Academy is, after all, rapidly changing, with a massive influx of non-white, non-male voting members in recent years opening the door to recognize different types of stories and different types of filmmakers. Mad Max: Fury Road (2015), Moonlight (2016) and The Shape of Water (2017) were all nominated for Best Picture (the latter two of which won). Logan (2017) was nominated for Best Adapted Screenplay and Get Out (2017) won Best Original Screenplay (marking the first time that a Black man ever walked home with that particular award). The cultural moment that began with Black Panther's release earlier this year has only swelled with the monumental successes of Avengers: Infinity War (2018) and the tragic death of Marvel figurehead Stan Lee, and the film has taken over many year-end 'best of' lists and Best Picture award races. And given not only its blockbuster status (it's currently the number one grossing movie in the US for 2018) and ready availability (it's available both on home media and is streamable on Netflix), it's undoubtedly the easiest (and cheapest) of these movies to see right now.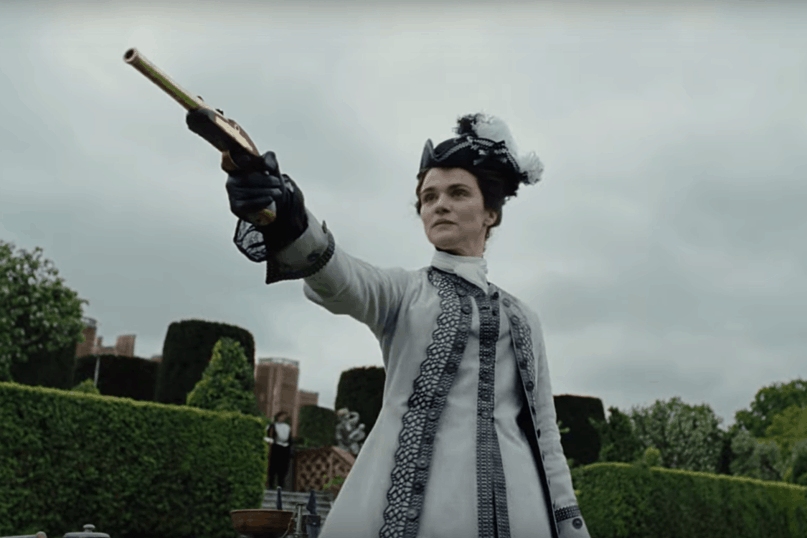 The Favourite — Even with the dramatically changed voter landscape of the AMPAS, the dominant demographic is still older, whiter and more masculine than the average moviegoer. As such, they still tend to go for traditional, Oscar-baity movies like Darkest Hour (2017) and La La Land (2016): historical biopics and self-congratulatory stories about Hollywood success. And while nobody would actively accuse Greek director Yorgos Lanthimos, of The Lobster (2015) and The Killing of a Sacred Deer (2017) fame, of delivering a traditional biopic of Britain's Queen Anne, The Favourite's more stalwart characteristics will likely win over the Academy's ore voting membership handily.
Beyond its period-set narrative, which features Abigail Hill (Emma Stone) and Sarah Churchill (Rachel Weisz) as rivals for the Queen's (Olivia Colman) affections, The Favourite is widely considered to be both one of the very best movies of the year and the best movie of Lanthimos' already exceptional career. It features three magnanimous female performances in the immediate wake of #MeToo, and Lanthimos' singular take on the royal histories that inspired his tale. And after opening in wide release Christmas day, it's conveniently located at your local multiplex.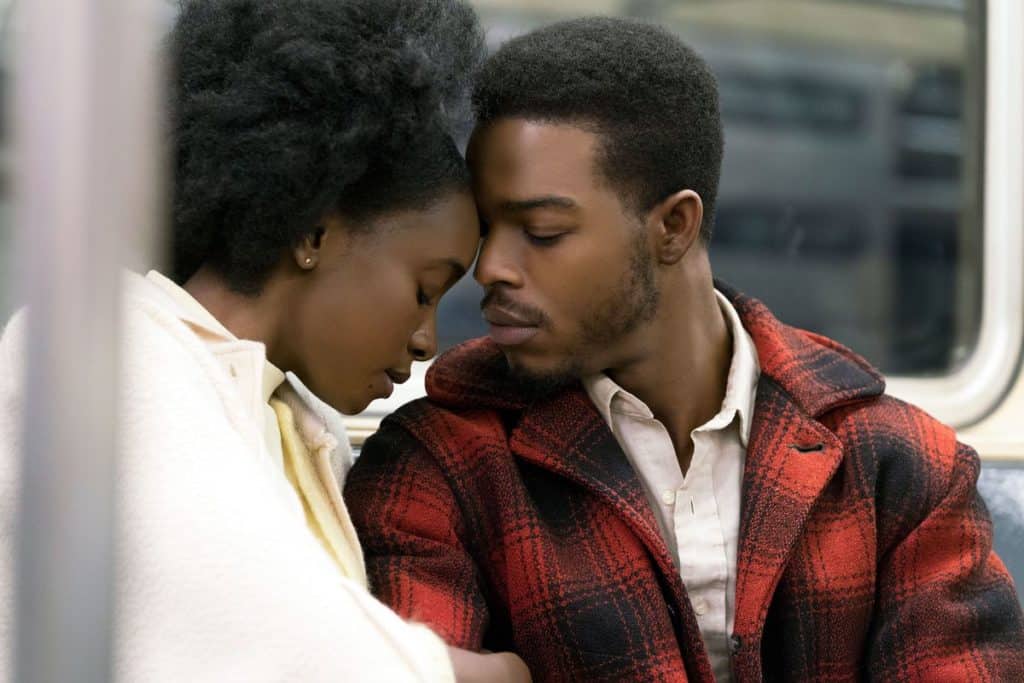 If Beale Street Could Talk — 2016 saw the explosion of writer-director Barry Jenkins onto the cinematic scene with his Best Picture winning feature Moonlight. Especially in the wake of #OscarsSoWhite, such a revelatory film from such an obviously talented filmmaker of color proved to be the highlight of an already strong movie season: something made even more extraordinary in its surprise (not to mention dramatic) upset of Damien Chazelle's La La Land at that year's Oscar ceremony.
2018 not only saw Jenkins' immediate follow-up to Moonlight, but will also likely see a rematch between Jenkins and Chazelle by way of their respective Oscar hopefuls (being If Beale Street Could Talk and Neil Armstrong biopic First Man). Hailed as a second masterpiece for Jenkins, albeit an even subtler and more understated one than the already muted Moonlight, Beale Street promises a similarly transformative narrative experience at the box office (in which, like The Favourite, it opened wide on Christmas day).
Roma — Just like the Academy members that have been evaluating it year after year, the American film industry is in the midst of a tumultuous upheaval. The face of movie distribution is rapidly shifting from traditional theatrical releases to services like Netflix streaming their own traditional content (if not exclusively via streaming, than often day-and-date with its limited theatrical release). But just as Netflix keeps developing better and better content (not to mention more Academy-friendly release and marketing strategies), the new influx of younger Academy voters are proving to be more amenable to the content that the streaming giant is seeing fit to pay out to produce.
Roma is, by nearly every account, the singular masterpiece that will define this year in filmmaking for years to come. Its intimate narrative, about a middle-class Mexican family's indigenous maid, is based on celebrated writer-director Alfonso Cuarón's own middle-class upbringing in Mexico City in the early 1970s. Shot on 70 mm filmstock, in black-and-white, with Spanish language dialog and using almost exclusively non-professional actors, the film will doubtless prove to be difficult for many casual filmgoers to parse through. But for the patient and discerning viewer, this Netflix original is one of the most rewarding and spectacular cinematic experiences of the entire year.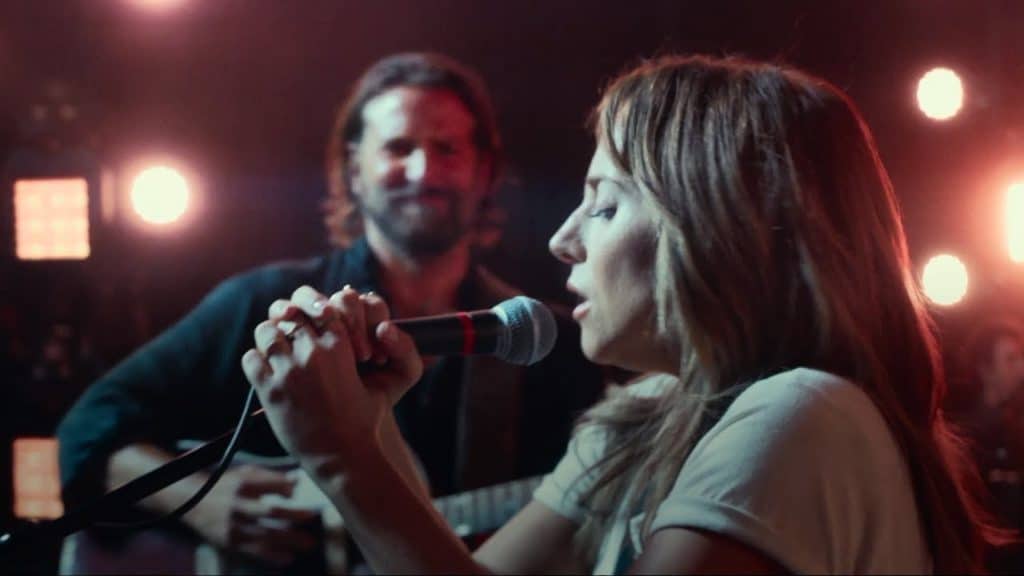 A Star Is Born — For as universally beloved as Roma is, it nevertheless has a long, hard road to Oscar gold in its future. The Academy has been fighting the perception of being old-fashioned and stand-offish for years (which, many argue, is the reason for the ceremony's telecast ratings plummeting in recent years), and it seems a tall order for it to award a small, indie film without traditional theatrical distribution the year's top movie award when large, popular and major studio-driven films like Black Panther, A Star Is Born (2018) and even BlacKkKlansman (2018) are in the mix. Black-and-white photography, as ever, is a barrier to middle-brow moviegoers, as is its Spanish language script and glacial pacing. When all is said and done, the majority-White, majority-Male, majority-older demographic of Oscar voters might just want the usual sort of mainstream fair to take home their top honor this year.
Enter A Star Is Born, a tried-and-true story that Hollywood has remade for the third time now (fourth if you include What Price Hollywood?, the film it blatantly ripped its rags-to-riches story off from). Although it might lack the same universal critical appeal, it nevertheless remains one of the year's singular achievements in filmmaking: acting as both a star-making turn for first-time director Bradley Cooper and perfectly stunt-cast actress Lady Gaga. It offers a unique twist on the franchise's familiar story, builds solidly on the films which came before it and overwhelms most viewers with its well-crafted and cathartic final moments.
Tell us what's wrong with this post? How could we improve it? :)
Let us improve this post!