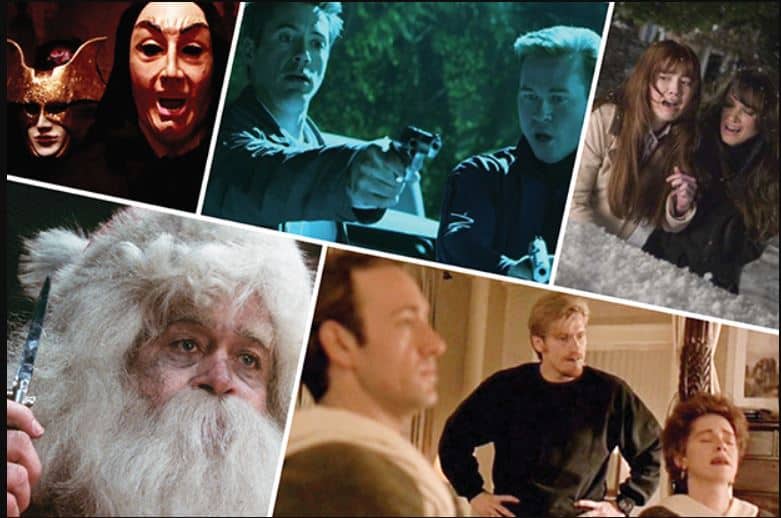 Christmas is so often portrayed in movies as a time of unbridled joy and euphoric family bonding that we rarely consider its darker half. Christmas, you see, is not just a classic source of happiness, but also of sorrow: a time when the all the weight of the world bears down on the common man and all hope for the new year seems to be impossibly far away. After all, that was the impetus for It's a Wonderful Life (1946) — a failed businessman and beleaguered family man attempting to commit suicide in his lowest moments.
Film has the potential to explore every facet of the human experience: both the joyous and the depressive alike. And for every White Christmas (1954) and Miracle on 34th Street (1947) there's a Gremlins (1984) and Rare Exports (2010). Christmas, thus, has taken on the form of not just the form of a year-end yuletide, but of a painful reminder of everything that we failed to accomplish in the preceding year. And here, as proof of this Jekyll-Hyde identity, are the five best R-rated, adult-only Christmas movies that you definitely can't watch around the kids.
5 . Black Christmas (1974) — Perhaps the granddaddy of all darkly themed Christmas movies, Black Christmas explores the sinister possibilities of the holiday in horror cinema. Fittingly coming from the mind of A Christmas Story (1983) director Bob Clark, it juxtaposed the deadly, everyday happenings of a proto-slasher movie with the wholesome iconography of the Christian holiday.
Compared to later slasher movies that formalized the elements of the subgenre, like John Carpenter's Halloween (1978), Black Christmas has a surprising lot to offer the contemporary viewer. Its almost exclusively female cast is written with the kind of depth and breadth of consideration that are almost entirely absent in the subgenre-to-be. The women's dialog is biting, the issues that they tackle (like whether or not to have an abortion) are weighty and the action that unfolds on screen is far more competent that most of what we've come accustomed to see by way of horror antagonists. By all accounts, it is the perfect cross-section of terror and yuletide.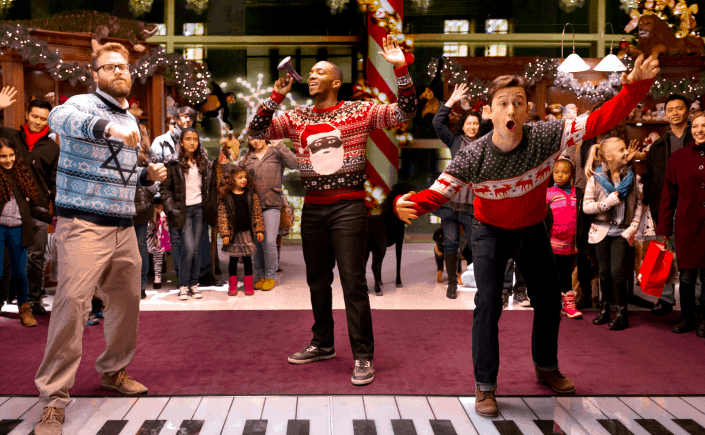 4 . The Night Before (2015) — While there are a lot of great holiday comedies, this already hit-and-miss genre seems increasingly skewed toward the miss end of the equation. This is perhaps made all the worse by the insistence of Christmas Comedies to dive headfirst into family friendly convention: slapstick shtick, gross-out gags and the tired clichés of the season. When movies do go R, it is almost invariably because of graphic action scenes and spine-tingling sequences of horror. Even more so than the R-rated comedy in general, the R-rated holiday comedy is most certainly dead.
This is perhaps why The Night Before was such an astounding surprise: not just a great Christmas comedy, but a great R-rated Christmas comedy. Mixing elements of arrested development with stoner, and even fantastical, humor, it wove a tale of holiday depression, parental anxiety, fragile masculinity and general holiday naughtiness. It goes full-tilt as a gut-buster right up until it needs to slow down for something a bit more serious and grounded. And, of course, there's that killer cameo that absolutely makes the movie in its off-kilter climax.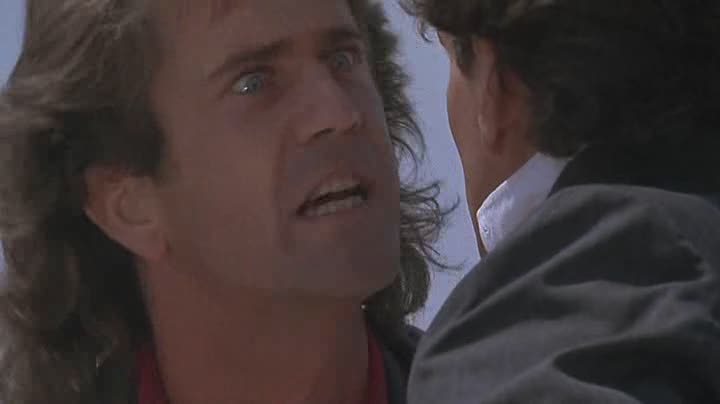 3 . Lethal Weapon (1987) — Writer-director Shane Black famously sets all of his films over the winter holidays. He sees the time of year for the bundle of narrative possibilities that it is: a time when people are most keenly themselves. Happy people are even happier and sad people are even sadder, somehow becoming more of themselves in the final weeks of the year.
Although he had not yet made the leap to the director chair at this point, Lethal Weapon is very much the prototype for every Shane Black film to follow. It's a buddy cop film that plays off of the archetypes of happy family man (leaning into the joy of the season) and his suicidal partner (who wallows in the absence of his wife at the time time). It mixes hard-hitting action with interesting character dynamics, the extremes of Christmas emotion with the elevated narrative stylings of high art.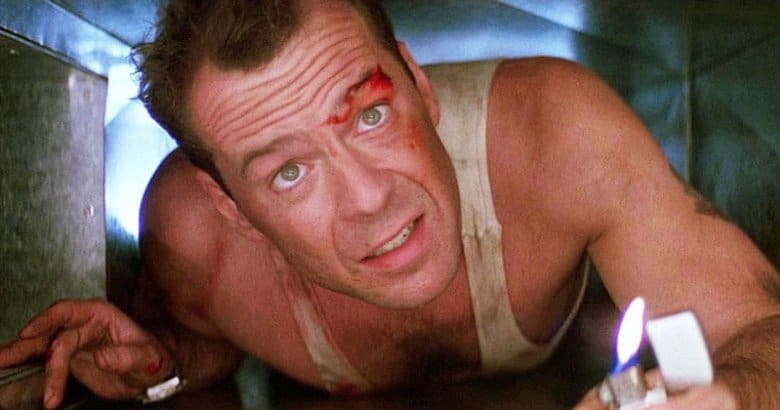 2 . Die Hard (1988) — The ur-text of so-called 'anti-Christmas' movies, of course, is Die Hard. Inspired by the narrative and character extremes that Shane Black was able to plumb with Lethal Weapon, director John McTiernan was able to build on the Christmas action movies that came before it and create what might be the perfect version of the exact movie it was trying to be.
Set entirely during an office Christmas party and amidst a contentious marital dispute between Bruce Willis' John McClane and Bonnie Bedelia's Holly Gennaro, it exploded the narrative possibilities of Christmas like Hans Gruber lighting up the top of Nakatomi Tower. From putting up with awkward coworkers, angling the boss for that cutthroat promotion or shooting up terrorists in an unfinished office building, Die Hard has it all, and beautifully juxtaposes all of the inherent contrasts and contradictions of this picturesque time of year.
1 . The Nice Guys (2016) — What started with Lethal Weapon carried through throughout Shane Black's entire career. From Kiss Kiss Bang Bang (2005) to Iron Man 3 (2013) to even this year's The Predator (2018), Black has made his career on the assumption that people are most acutely themselves — happiest, saddest and angriest — in the days leading up to Christmas. Each uses its holiday context to explore different aspects of the season, as well as the characters that find them amidst it, but none more resoundingly or to greater effect than his magnum opus, the criminally under-seen The Nice Guys.
Starring Russell Crowe and Ryan Gosling as a pair of would-be private eyes on the case after a porn star's mysterious, showstopping murder, they struggling through everything from fatherhood to criminal villainy to their own personal ineptitude. With its DNA firmly rooted in the similarly unappreciated Kiss Kiss Bang Bang, it refines the Shane Black style and setting to their most logical, not to mention satisfying, extreme (much like what Christmas does to the characters in the movie themselves).