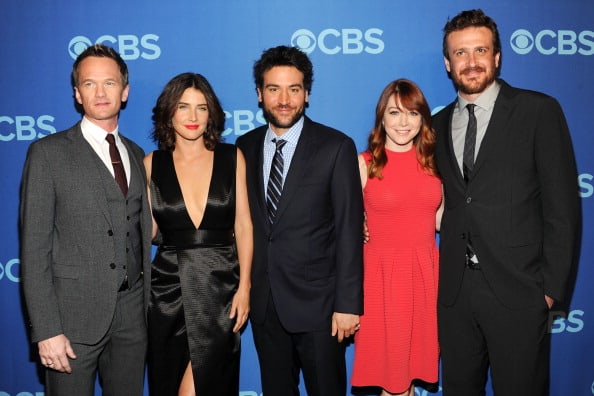 By now, everyone has heard that CBS is planning a spin-off to the always hilarious How I Met Your Mother. When a network has a show with huge ratings, the best way to capitalize on that is a spin-off right? That may not always be the case. Here is a look at the worst spin-offs ever made. I will warn you. This may bring back some bad memories of horrible TV viewing.
12.The Finder, 2012
Sometimes a spin-off will feature none of the main characters, or any of the characters, from the show it originated from. This was the case with The Finder. The show was introduced in a season six episode of the crime drama Bones and featured a character who could find anything to solve a crime. Unfortunately, he couldn't find anyone to watch the show. It was cancelled after a 13-episode season.
11. Law & Order: LA, 2010-2011
The Law & Order franchise was ratings gold for NBC. In 2005, Trial by Jury broke the mold and was cancelled after one season. That is not the worst show to be spun-off of Law & Order. The drama set in Los Angeles was by far the worst thing to have Dick Wolf's name attached to it. NBC should have known this one was doomed when they gave it a 4 month hiatus and got rid of actor Skeet Ulrich halfway through to provide Terrence Howard with more screen time. The drama had one season with 22 episodes.
10.Time of Your Life, 1999-2000
Jennifer Love Hewitt played Sarah on Party of Five from 1995-1999. Then it was her time to shine on Time of Your Life. Sarah moved to New York to find her biological father with the help of Jennifer Garner. She should have been concerned with finding viewers because this drama only ran for one season with 19 episodes, some of which never saw the light of day.
9.The Lone Gunman, 2001
The X-Files was a hot commodity for FOX in the 90's. In 2001, the network decided to put together a spin-off. The characters for The Lone Gunman were Mulder's conspiracy crazy pals. They were funny as backup to the seriousness that was Mulder and Scully. However, when they had to carry their own show they proved to be very unfunny and the show was very unwatchable. The Lone Gunman was axed after one season and 13 episodes.
8. Joanie Loves Chachi, 1982-1983
Joanie may have loved Chachi and Chachi may have loved Joanie, but no one loved this Happy Days spin-off. The show followed the two to Chicago as they pursued a music career. ABC was trying to capitalize on the hype of Scot Baio, but without the presence of Fonzi, no one really cared. The show ran for two seasons but only aired 17 episodes. Viewers would get to see the two tie the knot but had to tune into Happy Days to see it happen.
7.That '80s Show, 2002
The huge success of That '70s Show gave FOX the idea of trying the same concept in a different decade. That '80s Show followed a group of friends who worked in a record star. Though it starred It's Always Sunny in Philadelphia's Glenn Howerton and Grey's Anatomy's Chyler Leigh, the comedy would not make it past 13 painfully unfunny episodes.
6. After MASH, 1983-1984
MASH holds the record as the most watched series finale of all time. CBS decided to make a spin-off which followed Klinger, Colonel Potter, and Father Mulcahy after they returned home from the Korea War. The comedy performed extremely well in its first season, finishing in the top 10. Season 2 was quite a different story. Facing off against The A-Team caused this show to be yanked from the schedule in December. A total of 29 episodes were made.
5. Baywatch Nights, 1995-1997
David Hasselhoff sported the red trunks on Baywatch for 11 years as Mitch Buchannon. During the lifeguard drama's heyday, Hasselhoff decided Mitch was cool enough to be a lifeguard by day and a detective by night. With Angie Harmon at his side, the duo solved many science fiction crimes, but couldn't figure out why no one was watching. It was simple. There were not any beautiful women in bathing suits running around in slow motion. Baywatch Nights lasted 2 seasons with 44 episodes.
4. The Golden Palace, 1992-1993
The Golden Girls is one of the most beloved shows of the 80's and early 90's. When Bea Arthur decided to leave the show after seven seasons, NBC thought it would be a good idea to keep the show going. They changed the name and had Blanche, Sofia, and Rose purchasing a dilapidated hotel. Even Don Cheadle and Cheech Marin couldn't save this show from cancellation. The Golden Palace lasted one season and aired 24 episodes.
3. Saved by the Bell: The New Class, 1993-1994
When I was growing up, I loved watching Saved by the Bell. To this day, I get suckered in when I see an episode while channel surfing. Due to the huge success of the Saturday morning sitcom, NBC wanted to follow Zack, Slater, Kelly, and Screech as they ventured off to college. The showed aired on prime-time and proved the viewers who watched the show in the A.M. didn't have control over the remote control in the P.M. Sadly, The College Years only lasted one year with 18 episodes. And then there's the new class, yikes!
2. Three's a Crowd, 1984-1985
The comedic genius known as John Ritter could not even help this horrible spin-off. Three's a Crowd saw Jack finally settling down with one woman, and it wasn't Janet! Jack and fiancee Vicki move in together and her father is the landlord?! Too bad he could not match the likes of Mr. Roper or even Mr. Furley. After watching Ritter trip and bump into everything possible for 8 seasons, audiences grew tired of the same song and dance and this show was pulled after one lousy season with 22 horrible episodes.
1.Joey, 2004-2006
I am probably the biggest Friends you will ever meet and I wouldn't even watch this spin-off starring Matt LeBlanc. NBC knew they struck it rich with Friends and wanted that success to continue and make Thursday nights Must See TV for years to come. They had Joey move to Los Angeles to try to make it as a real actor, but the viewers didn't move with him. Fans enjoyed the dumb antics of Joey when his five other friends were around, but could not tolerate him alone. Joey aired for two seasons with 46 episodes.