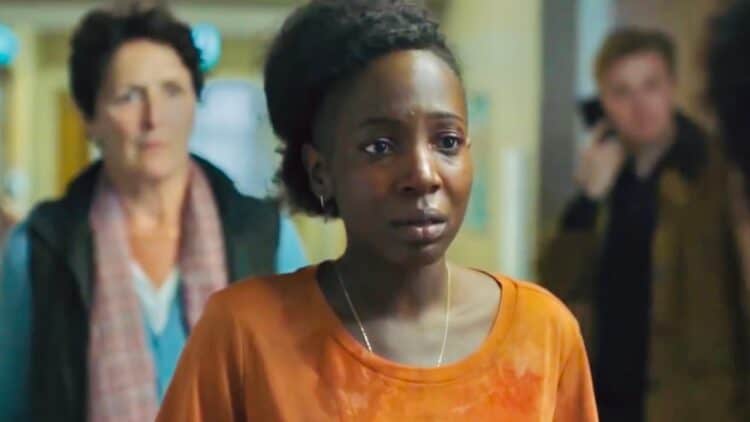 Tamara Lawrance has been acting professionally for more than five years, but in a lot of ways, she's just getting started. The last couple of years have been big for her, and she has started getting attention from people all over the world. In 2021, Tamara was in a TV series called Invasion, and in 2022, she was in the movie The Silent Twins which is based on a real-life set of twins named June and Jennifer Gibbons. Through all of her roles, Tamra has shown that she has what it takes to be a star. Tamara will also be in an upcoming TV series titled Get Millie Black which is set to premiere some time in 2022. Keep reading to learn 10 things you didn't know about Tamara Lawrance.
1. She Started Acting as a Child
Most people have no idea what they want to do with their lives until they're well into adulthood. However, Tamara has never been like most people in this regard. She got into acting when she was only about six years old and it didn't take her long to fall in love with it. It also didn't take long for people to realize that she had some serious talent.
2. She's A Producer
Tamara's time in the entertainment industry has been primarily focused on acting. However, that isn't the only area of interest she has. In 2022, she got her first production credit as an executive producer of The Silent Twins. It seems likely that she'll get more active behind the scenes in the years to come.
3. She's A Formally Trained Actress
As mentioned earlier, it was obvious from a young age that Tamara was a natural when it comes to acting. However, she hasn't just relied on natural talent to get by. She has also worked really hard to hone her skills. Tamara studied acting at the Royal Academy of Dramatic Art (RADA) where she graduated in 2015.
4. She Has Jamaican Roots
Tamara was born and raised in England, but her family's roots extend far beyond the United Kingdom. Her mother is originally from Jamaica, and Tamara has always felt a strong connection to her Caribbean roots. Her role in the 2018 mini-series, The Long Song, gave her the opportunity to tap into her roots through her acting.
5. She's Not Into Social Media
Social media is the first place that most people go when they want to see what their favorite stars are up to. Unfortunately, Tamara's fans don't have that choice. From what we can tell, she does not have a verified account on any social media platform. There's always a chance that she may decide to join social media, though.
6. She Thinks It's Okay Not to Want Children
Lots of people, especially women, feel pressure to have children. The reality, however, is that not everyone is interested in being a parent and this is something Tamara understands. In an article for The Guardian, Tamara said, "A lot of my friends, particularly those who are creative, wonder if they want children, and are allowing themselves to ask that question. People think that people change their minds about these things, as well. But I think it's OK to know that you don't want kids."
7. She's Done Some Voice Work
Most of Tamara's acting has consisted of live-action opportunities, but she has also dabbled in the world of voice acting. In 2020, she was the voice of Aliyah Khan in the Assassin's Creed: Gold podcast series. I think there's a good chance we'll see her do more voice acting in the future.
8. She's a Poet
Acting isn't the only way that Tamara likes to express her creative side. She also enjoys poetry. When she was a teenager, she was one of the winners of SLAMbassadors UK which is a poetry competition by the Poetry Society. It's unclear if she still likes to write poems.
9. She Has Theater Experience
Film and TV roles are great opportunities for actors because they provide lots of exposure and they can also be very lucrative from a financial standpoint. That said, however, being on stage is where many actors feel most connected with their craft. Tamara has gotten to be a part of several theater productions including The Tell-Tale Heart with the National Theatre.
10. She Likes Her Privacy
The entertainment industry is full of people who overshare when it comes to their private lives, but you won't catch Tamara doing that. At this point in her career, Tamara has chosen to keep her personal life away from the spotlight. She is letting her acting get all of the attention.
Tell us what's wrong with this post? How could we improve it? :)
Let us improve this post!