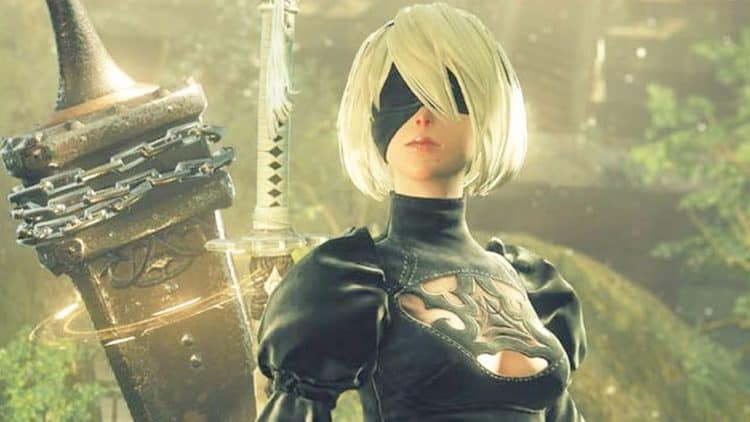 Have you ever heard of a video game called Nier Automata? If you haven't, you really don't know what you're missing. Even for people that don't consider themselves to be heavily into video games, this is one that you could definitely get addicted to playing. Much of that is because it gives you the opportunity to focus on certain roles within the game but it also has a lot to do with the very basis for the game itself, its storyline. If you want to know more about it, you might find these 10 things interesting.
1. It's developed and published by two different companies
This is a game that was actually developed by a company called Platinum Games but that isn't who is responsible for publishing it. As a matter of fact, Square Enix has that job. This might seem odd to some but in reality, it's not at all uncommon for one company to develop a game and then have another publish it, as it makes it easier for the overall game to be released with fewer problems. That's largely because each company is focusing on the area in which they specialize as opposed to trying to handle everything from beginning to end.
2. It's only been around for a few years
As video games go, this one hasn't been around for all that long. It was first released just four years ago, in 2014. It's important to know that it was only released in certain areas, especially during the early days of its release. This will become even more important later on when you read further into this article.
3. It has some history behind it
This particular game is actually a sequel to one that was released in 2010 called NieR. Moreover, that game is related to a series called Drakengard, as it was a spinoff of the series. As you can see, Nier Automata is not something that was just thought of out of the blue. There have actually been a number of games that came before it on which much of it is based.
4. It's a role-playing video game
If you're familiar with video games, this one may not surprise you. In fact, you might already be well aware that this is a role playing game but if you're not, you might want to check out some of the game titles that are listed above so you can get a better feel for what the story is all about. More on the story itself will be discussed in the following paragraph and it is definitely something that will be of interest to most individuals.
5. It has a rather compelling story
Without giving too much of the story away, you should know that it's set in a post-apocalyptic world where machines have essentially taken over the earth. There are only a few humans left and in order to survive, they must band together. This is compelling enough in and of itself, but there is a much deeper story involved here. It's about learning to set aside prejudices and fears and learning to work together in order to overcome a tremendous amount of adversity, even when everything looks hopeless.
6. The public has proven to love the game
As you might have guessed, this is something that resonates with the public. As such, they responded well to the game almost from day one and they continue to love it just as much today.
7. It's also popular with critics
However, it might surprise you to know the game has been popular with critics from day one as well. That doesn't seem to happen nearly as often as popularity within the general public so when you have a game that's released and widely loved by both critics and the public alike, you know you have something worth paying attention to.
8. It's available for certain gaming platforms
This is something that you can play on several different platforms, including dedicated gaming platforms like Xbox One and PlayStation 4. It's also available for PCs that operate on Windows.
9. Within four years, it sold more than 3 million copies
This is especially important because it denotes the popularity of the game. That's especially true when you consider that it wasn't even released worldwide at the time that many of these copies were sold.
10. It was just released worldwide
As a matter of fact, it was just released for worldwide purchase last summer. Believe it or not, despite its overwhelming popularity, there were still parts of the world where people couldn't purchase this game until just a few months ago.