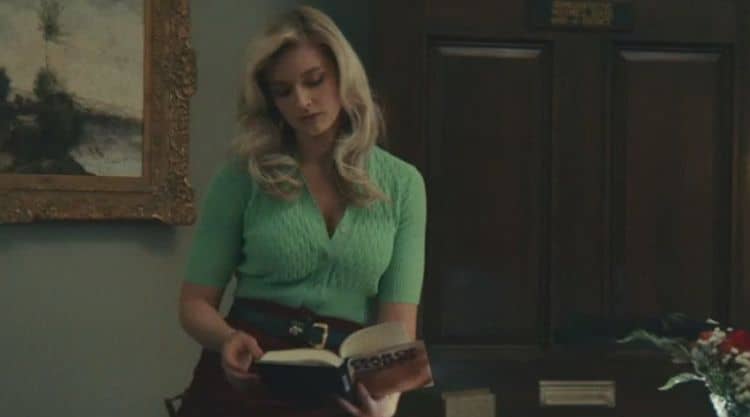 Hannah Galway likely had no idea just how much people would stand around talking about her hit show, "Sex/Life," when she took on her role in the show. After reading the script, she probably had an idea that the show would be an instant hit with a certain crowd, but the success of the show and the popularity of it has exceeded so many expectations. With that in mind, fans are curious to know more about the characters on the show and the actors and actresses who play them. Hannah Galway is one of them.
1. She is a Writer
In addition to being an actress, Galway is also a writer. She enjoys sitting down in her spare time and putting pen to paper. It's cathartic, and she also does a lot of writing for her work. She's more than a journal writer. She's a professional writer who finds the time to bring her words to paper and turn them from thoughts to magic.
2. She Loves Movies
Is it even possible to be an actress without being a movie lover? We imagine it takes a lot of time and dedication to sit down and be sure you've watched all the best movies in the world, and Galway is a movie buff. She loves to watch movies in her spare time, but we don't know which one is her favorite.
3. She is a Producer
If you thought writing and acting was a talented combination, perhaps it's time you learn she is also a producer. Galway is one of the most talented young women in Hollywood,
4. She is a Celine Dion Fan
We have one question about this, to be quite honest: Who isn't a Celine Dion fan? She is an icon in the music world. She is one of the greatest of all time, and she is a woman who has multiple hits, more talent than most, and she's the iconic "Titanic," singer. Hannah Galway is a fan of the icon, and we don't blame her.
5. She is the Real Life Andie Anderson
In case you haven't seen Kate Hudson and Matthew McConaughey in "How to Lose a Guy in Ten Days," you may be unfamiliar with Andie Anderson. She's the magazine writer who is the resident "How-To," girl in her job. She tells the world how to do this, how to do that, and, well, now you know why the movie is called what it is called. When Galway was in the midst of the pandemic lockdown, she decided she wanted to be more creative in her life, so she's made herself the how-to girl of the internet. She has her own site and all.
6. She is Passionate about Many Things
Her entire reason for being a how-to girl on the internet is to help people learn more about the things she is passionate about. She loves skincare – especially when it comes to protecting herself from the sun – makeup, and so much more.
7. She's Canadian
Galway is a Canadian woman. She is from Toronto, Ontario, Canada, and we wonder if being from so far north is why she is so careful about her skin and the sun? Either way, she's a Canadian who finds the time in her hectic schedule to do all the things she wants and enjoys, even when the rest of the world might just make an excuse about being too busy.
8. She is in her 20s
She mentions in her blog's about me introduction that she is 26, but she could be 27 at this point. She decided to start the blog during the pandemic, so there is a good chance she's yet to update her age in her profile. Either way, she's in her mid-to-late 20s and currently living her best life.
9. She Takes Mental Health Seriously
If you take a few moments to peruse Galway's blog, you'll see that while she does enjoy the lighter things in life – makeup and hair and fitness and food – she also knows that health is important, too. Not just your physical health, either. She recognizes that there are many who suffer from mental health issues who need help, but they might not know where to find that kind of help. She has some lovely resources on her blog designed to help her fans find a therapist and other interesting topics.
10. She's a Giver
Okay, so, we figured this one out on our own. We've decided she's a giver. She's given us amazing characters to watch time and time again. She gives us her writing, her producing skills, her acting skills, and she also gives us advice and her thoughts on things. She's someone who enjoys sharing with others, helping when she can, and touching even one life when possible. She is the epitome of a giver.
Tell us what's wrong with this post? How could we improve it? :)
Let us improve this post!