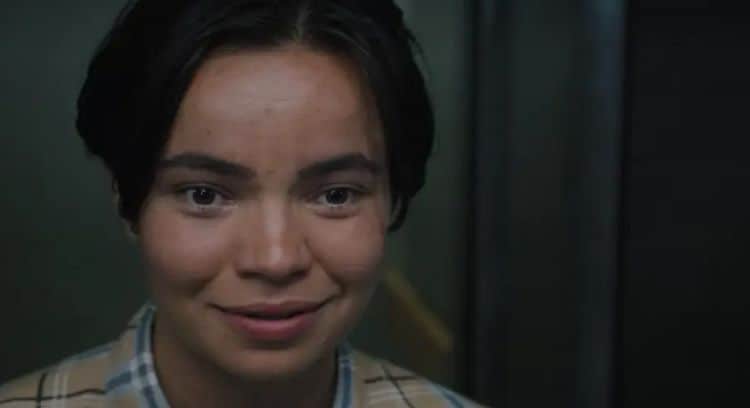 Zoe Tarakes is one of those people who makes such an amazing character out of everything they play. They've been starring on the hit show "Wentworth," with some other really famous people, and they are making a big name for themselves. They have so much talent, and they've proven time and time again that it's not just one roll they can play with ease. We thought that it was time to get to know more about Zoe and who they are as a person and a role model for those who look up to them. Here's what we know.
1. They Are Non-Binary
Essentially, this means that they go by they or them rather than he or she as there is no specific gender that they identify with. They are neither he nor she. They are they, and they like to go where the day takes them. They like all things about their life save for the fact that they are labeled as a he or a she despite not feeling like one or the other on a regular basis.
2. They Are Young
They are only 19, and this role on this hit show is such a big one for them. This is a game-changing role that will make them feel more famous than ever, and people love to follow those who star on this show. It's a big deal, and people are so into it. They are still so young, and we hope that they can handle the fame coming their way.
3. They Deal With A Lot
We just mentioned that they are only 19, but they've been through so much. People call Zoe all kinds of names, including mentally ill. They tell them that they need to find a cure for their 'problem' simply because they choose not to live their life the same way that others choose to live their own lives. It's a difficult situation to be in the spotlight and find that people are so awful.
4. They Handle Things With Grace
How many times do you think we can mention that Zoe is only 19? Well, they are only 19, yet they are handling these situations with so much class and so much grace, and we are all here for it. They know that the hatred that people bring is a problem that is within themselves and not within Zoe or their life. They know that people are awful when they are ignorant or when they are stubborn, and we think that's a wise thing to remember. It's still not making things easier, but it's better.
5. They Love New York
They are the kind of person who feels the city and loves it to no end, and we get that. They've been almost yearly for more than five years now, and I've been going two or three times a year since I got married in 2005. My husband and I love the city for a date weekend, and we come all the way from Florida. The city is magical, and we agree.
6. They Love to Travel
We have to be honest and wonder out loud who doesn't love to travel? To find new adventures, to see the world, to try new things, to immerse yourself in the middle of a new culture in a new city, and to see things you won't see at home. Who doesn't love that? Zoe loves that, and we relate.
7. They Went Through a Goth Phase
It's not for everyone, but many people do it. Many people go through that teenage angst that makes them turn to the goth side of things, and Zoe is not exempt from that. They went through a phase with dark bangs and scary facial expressions and eyes, and it's not something that they are super proud of in terms of the photographic evidence of that unfortunate time.
8. They are Private
They spend a lot of time in the media and in the press, but that doesn't mean that they don't value privacy. For as much as Zoe shares online and with fans, they also keep just as much to themselves. They have a whole life that they don't share with the world, and that is so important.
9. They Traveled With Friends
Following high school graduation, all of Zoe's friends took a gap year and traveled the world. They joined their friends for a time when a project was done, and that meant traveling around Europe for a solid month just seeing everything and having the best time. It's amazing.
10. They are Good
You wouldn't imagine that this is a person so young, but Zoe is so talented and it shows. We love watching this person play roles and act because it's so beautiful. Zoe is going places, and we cannot wait to see where they are.
Tell us what's wrong with this post? How could we improve it? :)
Let us improve this post!