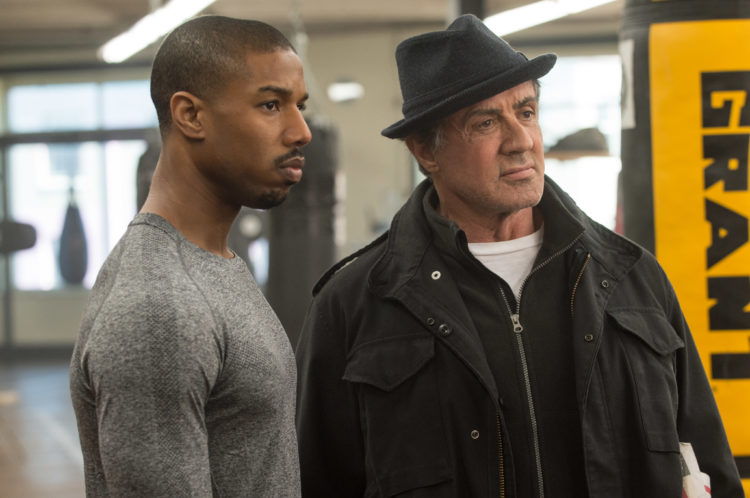 You'll never guess what mega-star is being added to the already amazing cast of "This Is Us". Well, it's none other than Sly himself, Sylvester Stallone. Now, your first question would probably be, "What character could he possibly play?" And, that's a good question, so we looked into it and dug up the skinny on his appearance.
We learned early on in season #1 that Justin Harley's character, Kevin, is unhappy with his current acting job on a sitcom called "The Manny". Aside from the awful title, the show is unfulfilling and increasingly irritating to Kevin. The producers treat him like a piece of meat and verbally threaten to blackball him in Hollywood when he asks to have his character taken more seriously. So, he quits and dabbles in playwriting and stage work. All the while, we're hoping that he gets another chance in the film biz and in Season #2 he does.
He gets cast in a war movie and who is his co-star? Well, Sly, of course. And, you guessed it, he'll be playing himself. We really can't wait to see the two interact on the small screen. Right? It's bound to be an exciting second season of this award-winning show. We will finally find out how Jack died and that's a major event for anyone who has been watching the show since the beginning. Ths show is so good and well received by the viewing public that it was renewed for not one but two new seasons before season #1 was over. So, what does it have that other shows don't? Well, for starters, it has great writing, interesting characters who relate well to each other, an unusual storyline, and amazing acting. And now, for at least one episode in season #2, it will have major star-power, too.
More and more these days, it appears that star-power is the name of the game on TV. From luxury cars to fast food, the bigger the star, the bigger the sales. For example, sales of Lincoln vehicles jumped dramatically after their Matthew McConnaughey commercials started airing. So, now everybody's jumping on the proverbial star-powered bandwagon. Johnny Depp did a Sauvage cologne commercial, Rob Lowe did Directv and more recently a KFC commercial. And, speaking of Directv, how about those Mark Wahlberg DTV commercials? Amazing, right! And, who doesn't love seeing George Hamilton show off his signature tan and smooth baritone voice in his KFC commercials?
Also, doesn't the George Clooney and Danny DeVito Nespresso commercial make you want to drink more coffee? Most recently, a major TV star with an amazing singing voice has joined the ranks of TV commercial headliners. Did you recognize Nashville's Deacon Claybourne, Charles Estes, in those very clever Hardee's/Carl's Jr commercials? It's a parody of "A Perfect Storm" and we're hoping that they do a whole string of them featuring different hit movie scenes starring Estes. Many people ask why these big stars would do commercials. It' pretty simple. They do it for the money, honey!
And, yes, even Sylvester Stallone has done a commercial. It was a Mexican commercial for Tecate beer and featured Sly and Mexican boxer, Canelo Álvarez. The four commercial spots were seen on social media and received more than 13 million views in less than a week. And, did you know that Stallone is the only individual who has ever been inducted into the Boxing Hall of Fame but never participated or even officiated in the sport of boxing? Just another good example of star power!
Tell us what's wrong with this post? How could we improve it? :)
Let us improve this post!