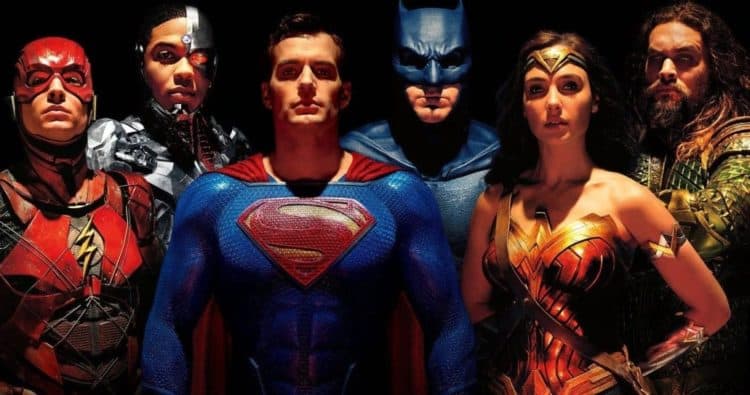 According to a source at Joblo it sounds as though Patty Jenkins might have passed on directing a Justice League movie largely because it might have been too many characters to manage or perhaps because she wouldn't have had as much control as a director. There are plenty of people out there that might think she's making an excuse of some sort but the idea is that a director should have a great deal of control on a movie set as they're the ones that the blame falls on quite a bit when a movie doesn't perform as it should and yet when the praise is doled out a director is lucky if they're given the credit at times. Obviously this isn't how things go down all the time but in this case it does sound as though she wanted more control of the project and might have passed since she realized that with Justice League there were just too many moving parts and her control would have been a bit too limited. There are plenty of ways to spin this when it comes to the feminist lean that many people see in movies these days, but in favor of not starting that old argument let's say this: Patty did what she felt was right for her, and it obviously has panned out thus far. Wonder Woman turned out to be a great movie and it's believed that the sequel will be just as good if not better since it's introducing yet another villain that the Amazonian has had issues with in the past.
It's a little bit amazing that the Justice League movie is considered a failure by so many since it did succeed at the box office, but it didn't really resonate with the fans in a big way. Box office numbers can be misleading after all since what they typically indicate is that people went to see the movie in droves, some might have even wanted to see it twice, but the point is that everyone wanted to see it, so of course ticket prices were going to be astronomical. That being said though, the money poured into tickets might have been money that felt wasted by the time the movie was over and the credits were rolling. Even calling for the fabled Snyder cut isn't bound to change the fact that people didn't think the movie was worth as much as it made. Jenkins' decision to not stick with the movie was likely a wise one since despite the fact that Joss Whedon and Zack Snyder are still very much well-known and respected in their field, the Justice League movie is still considered to be a major misstep that could have been great but somehow tripped and kept tripping over itself throughout the course of the movie. There might be plenty that people can say about Wonder Woman, but the fact remains that it offered a strong showing and turned out to be the movie that was needed when it released in the summer of 2017. Hard to believe it's been three years since the movie came out, right? Aquaman did fairly well in the theaters as well, proving that the individual heroes are actually doing a better job than the DCEU, which has been attempting to combine their heroes much as the MCU did.
As always though the sticking point is that the DC universe felt way too rushed and wasn't allowed the same type of buildup as the MCU received when Iron Man first came out in 2008. The Marvel universe built itself around Tony Stark in a big way, even as events propelled the story line even further back when Thor and Captain America were made since the Norse god and the first Avenger were much older than Stark and therefore had more claim to hero status in their own respective timelines. But if the DCEU was really going to build up its brand in the same way it might have been better off building around Batman to start with and then bringing the other heroes into the mix, not so much to copy the formula of the MCU but to prove that it could work with their heroes as well. In the interest of not copying too many techniques however DC went their own way and tried to force the team-up a little sooner than all that and ended up with Justice League, a movie that was supposed to bring together one of the greatest teams ever devised in the history of comics, but instead created a mess of inaccuracies that might not have mattered if the horrible dialogue and whole mustache fiasco hadn't have happened. To be realistic, Patty keeping her name off of the Justice League was one of the best decisions she could have ever made.